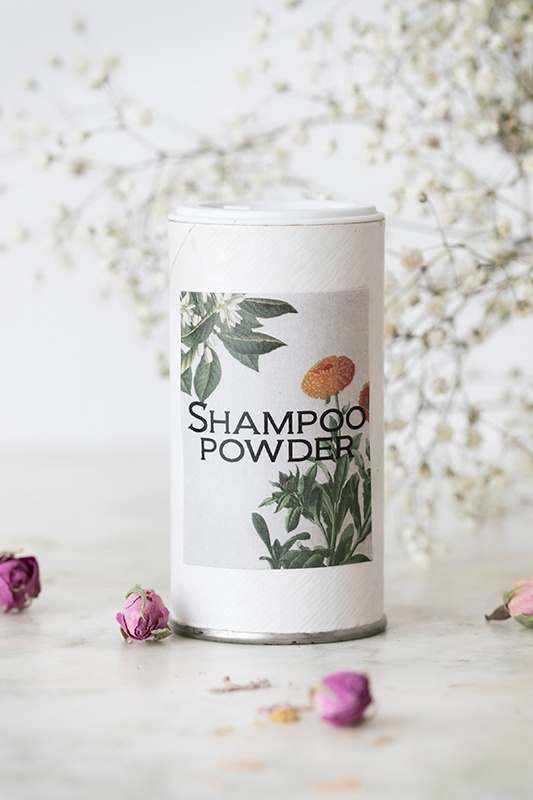 There's been a lot of buzz lately around DIY and natural hair care products. We've shared some no-poo recipes, DIY hair rinses, and hot oil treatments before for those of us wanting to look fabulous without using harsh chemicals, and now we are in love with these herbal powders!
Dry "shampoos" are created to work without water, and there has been a long history of people using powdered herbs, grains, and natural cosmetic clays to remove excess oil and dirt build-up. These natural ingredients absorb the oils and remove it when brushed out, without causing damage to the hair or scalp. Dry shampoos can also be a good option for folks who want to shampoo once or twice a week, using the powders in between washings to keep hair fresh, soft, and manageable. They also come in handy when packing for camping trips and outdoor festivals!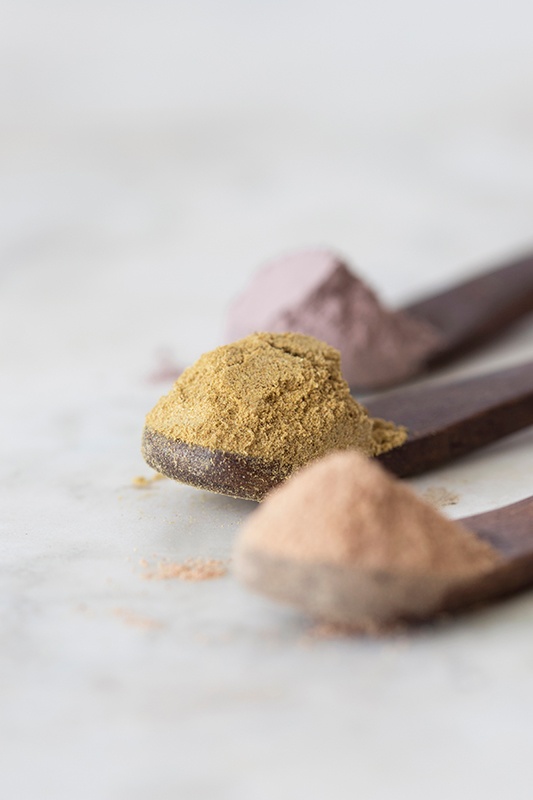 We've created two different powders, one dry shampoo for dark hair (made with cocoa or carob powder) and another for lighter hair colors, but you can make adjustments to suit your needs. Both these shampoo blends are built around a base of organic arrowroot powder, a super lightweight starch that becomes pretty much invisible once applied, so you won't need to worry about looking as if you fell into a giant sack of flour as you go through your day!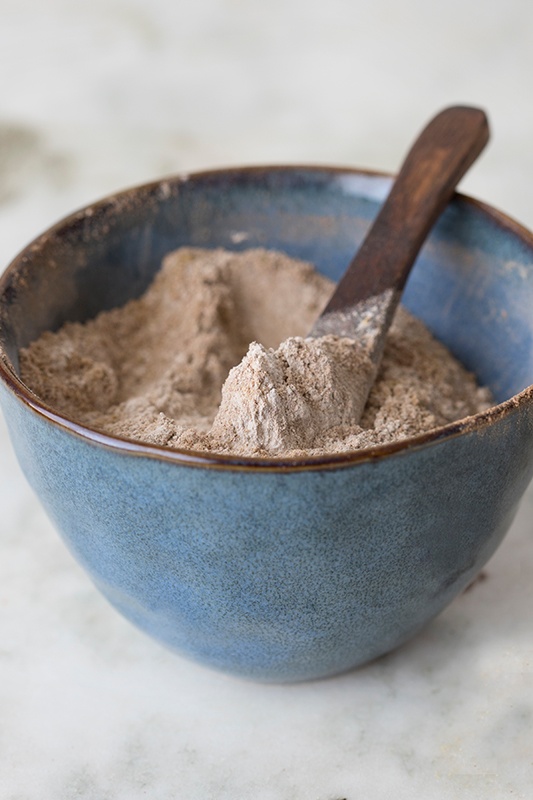 Homemade Dry Shampoo Recipes
Ingredients
Rosemary Cocoa Shampoo Powder (for darker hair)
LAVENDER & SWEET ORANGE SHAMPOO POWDER (for lighter hair)
Directions
Mix all the ingredients together and stir well to combine.
Transfer finished blend into a dry container and store away from moisture (to reduce clumping).

Our

powder containers

are perfect for storing the finished shampoos!

Use as necessary.


How to Use Dry Shampoo
Shake or sprinkle powdered shampoo blend along the crown of the head, working through the scalp and hair to pick up any excess oils or debris. Depending on the texture and thickness of your hair, either brush or shake well to remove the excess. This is best done before you get dressed so you don't end up with any powder residue on your clothes (you can also drape your shoulders with a towel to keep the powder off your clothes).
Feel free to experiment with organic herb and flower powders and essential oils to create your own signature dry shampoo!

Want more natural and low-maintenance hair care?

You may also enjoy: