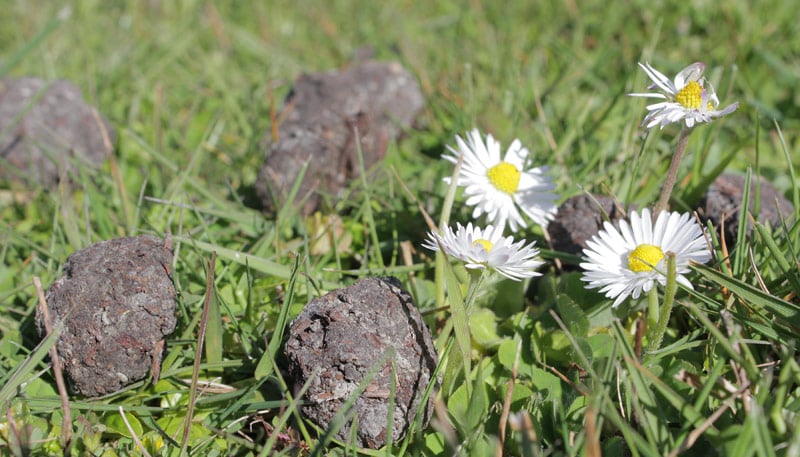 As a young child growing up in the 1970's, there were all sorts of pro-peace slogans sprawled across t-shirts and stamped on psychedelic bumper stickers. One of my favorites was the "seeds not bombs" slogan. As a burgeoning punk in the 80's, my protesting became a bit more radical and I was as equally "anti-" many things as I was "pro" other things. While many folks wish we could eliminate some of the harsh language of war and protest from our lexicon, I think we can also reappropriate and use it for the greater good.
The idea of Seed Bombs isn't new! While I was working on these, one of my fellow Mountain Rosers and part of our hardworking facilities crew, Jon, shared tales of a couple of his guerrilla gardening heroes: Lady Bird Johnson who encouraged Texans to freeze native wildflower seeds in ice cubes and toss them out along highways and backroads, and Japanese farmer Masanobu Fukuoka, who wrote The One-Straw Revolution and Sowing Seeds in the Desert, encouraging natural farming, rehabilitating the land, and radically challenging how we grow our food.
I love the idea of incorporating medicinal herbs, both annuals and perennials, into the radical act of guerrilla gardening - especially ones that self-seed easily. This is such an easy project that's perfect for kids, adults, or as a fun family activity. It's a lot like making mud pies, only with a revolutionary purpose!
Once you've formed your seed bombs and let them dry, it is best to send them out into the natural world as soon as possible. It doesn't take much water (just a good rain storm) for these little nuggets to melt and the seeds to start to sprout!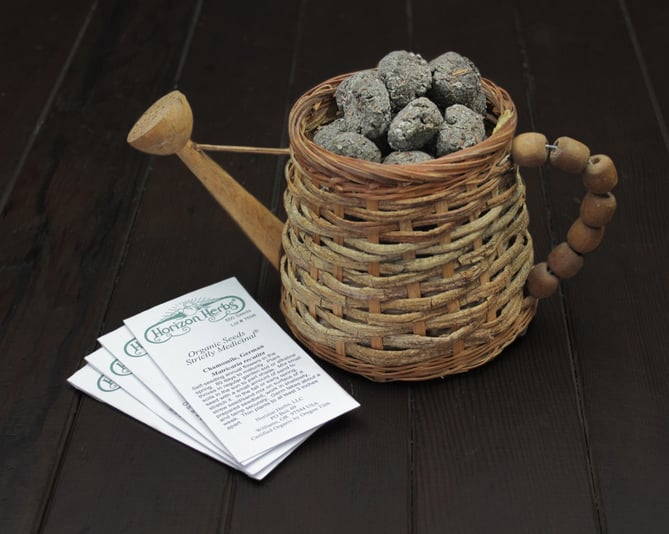 Herbal Seed Bombs

2 ½ cups Bentonite Clay
1 ½ cups organic compost or potting mix
4-8 seed packets or up to a total of ½ cup seeds*
1 - 1 ½ cup water
Combine the clay and compost/potting mix in a 1 gallon bucket. Stir in the seeds. Slowly add the water, stirring. You can do this with your hands, but I used a long-handled wooden spoon until it started to clump together well and then used my hands. Continue adding water until the mixture clumps together and is the consistency of very stiff cookie dough.
Form balls about 1-2 inches. You can flatten them if you'd like and they don't have to be perfectly round, they just need to hold together well. Place on newspaper, paper towel, or a flat of recycled cardboard to air dry (you can do this indoors or out.) Once the bombs are dried, they are ready to be deployed. Simply drop them in parking strips, vacant lots, roadside ditches, etc. They are fun to throw too! This recipe makes about 3 dozen bombs of herbal goodness.
*I used a combination of Borage (Borago officinalis), Calendula (Calendula officinalis), German Chamomile (Matricaria recutita), and Feverfew (Tanacetum parthenium) but you could use all one seed or a combination of your choosing. Other great guerrilla herbs: Arnica, Burdock, Poppy, Dandelion, Echinacea, Hyssop and more!
Interested in more herb gardening ideas?
Growing a Medicinal Herb Garden: How to Start Seeds