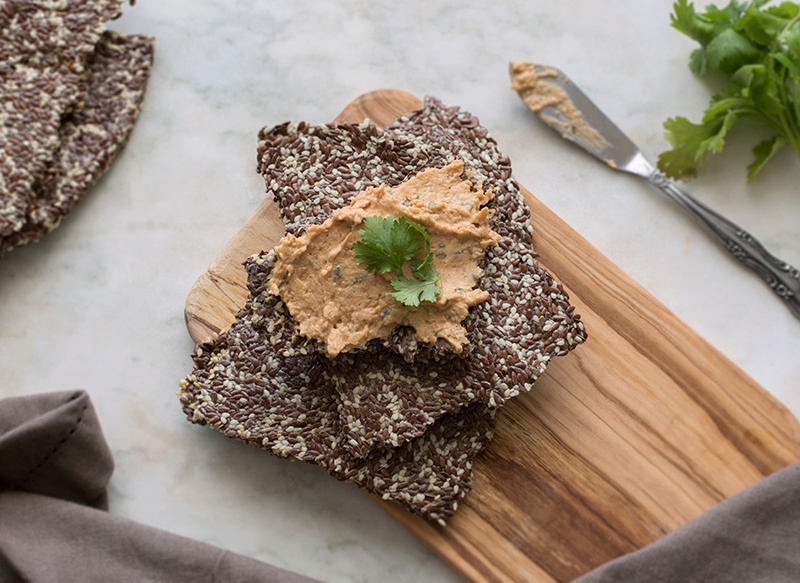 Crackers are the perfect salty canvas for spreads, dips, nut butters, and cheeses. It's so easy to snack away on these savory treats with their satisfying crispy crunch, but the store-bought variety are usually grain-based and contain weird preservatives, GMOs, emulsifiers, starches, gross hydrogenated oils, and loads of sugar. As many of us transition our diets to more whole foods and less processed junk, we also examine the ethics and health concerns of consuming certain ingredients. This challenges us to find alternatives to our favorite comfort munchies that are still crave-worthy, easy to prepare, and perhaps even good for us...
That's what makes this recipe such a crowd-pleaser!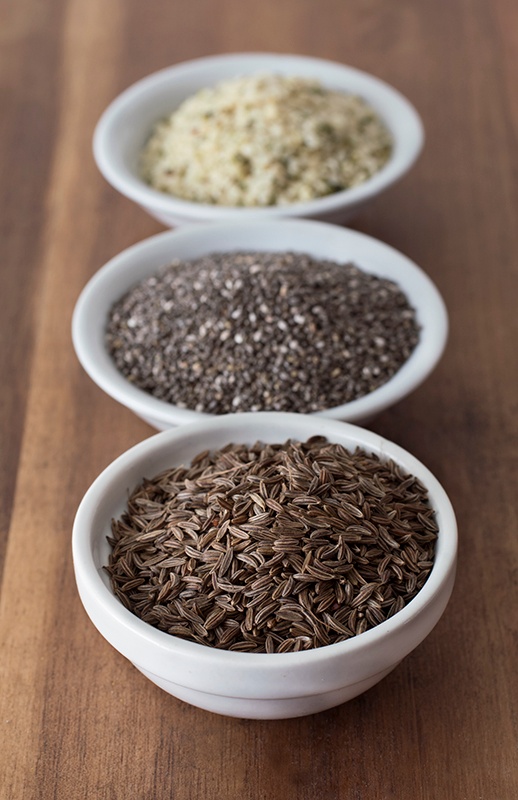 For all of the gluten-free, paleo, vegetarian, vegan, or otherwise health-conscious folks in your life, these seed crackers will be a hit. For the flavor obsessed foodies who eat anything as long as it's tasty, these will do the trick too. I started making this recipe last year and quickly fell in love. Super simple to whip up, healthy, and delicious, these crackers are my go-to for dinner party appetizers, cheese plates, camping trips, hiking adventures, or just crumbled on top of salads. You can also get really creative with the recipe by replacing the caraway seeds with other spices or blends like cumin, rosemary, thyme, curry powder, mesquite seasoning, Cajun seasoning, fennel seed, fennel pollen, dill seed, or dill pollen. So many possibilities!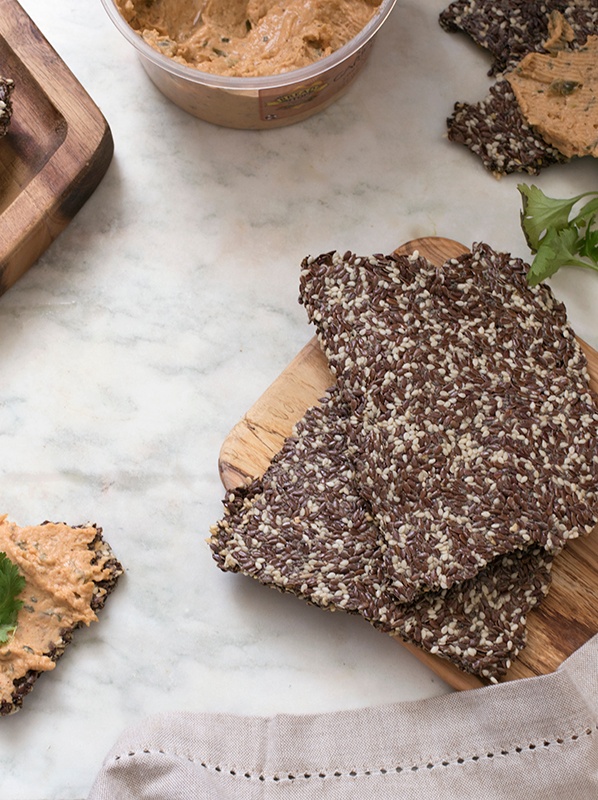 Gluten-Free Grain-Free Seed Cracker Recipe
Ingredients
Directions:
Preheat oven to 200F.
Line a cookie sheet with parchment paper.
In a large bowl, soak flax seeds and chia seeds in 1 cup of water for 20 minutes.
The seeds will absorb the water and create a gel-like consistency.
Mix in the remaining ingredients and stir well.
Spread the seed mixture evenly on a parchment lined cookie sheet.
To get a uniform cracker thickness of 1/8-1/4 inch, place another piece of parchment paper on top and use a rolling pin to smooth out the seed mixture.
Remove the top layer of parchment and bake for 90 minutes.
Flip and bake for another 30 minutes or until dehydrated and crisp all the way through.
Allow to cool and then break into pieces as desired and store in a sealed container. Enjoy!