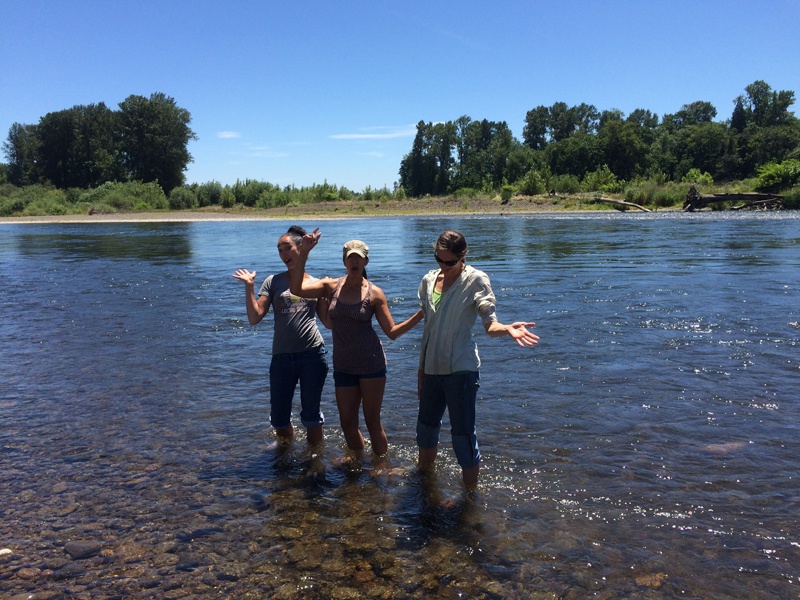 It's such a treat when our employees have the opportunity to travel off campus and see first-hand the projects and organizations that Mountain Rose Herbs supports. Plus, when we volunteer on the land, we get to put our hands in the dirt - and on this occasion, wade in the water!
In early June, the friendly and knowledgeable staff at the McKenzie River Trust invited us to Green Island, which is their largest protected property. The 1,100 acre tract is located at the confluence of the McKenzie and Willamette Rivers. Restoring the floodplain forest is crucial to enhancing habitat on the property for native wildlife. So we piled in two cars and struck out early to participate in another Mountain Rose River Project.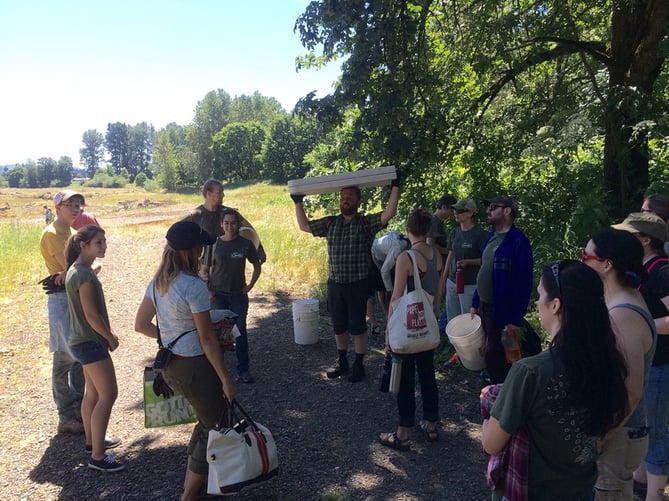 This year we partnered with staff from the Organic Materials Review Institute who also encourages their employees to volunteer for local non-profits and give back to the land. It's a true joy to connect with employees of like-minded businesses! It's no surprise we're both members of the Willamette Valley Sustainable Foods Alliance, a regional trade association made up of companies that promote natural food businesses through relationships, education, and sustainable business practices.
Brandi Crawford Ferguson and Chris Vogel from the Trust did an excellent job of explaining the ecological value of restoring a former gravel pit. Restoring this area increases and improves habitat for native freshwater fish, amphibians, reptiles, and wildlife. Allowing the river to follow a more natural route limits entrapment of native cold water fish, particularly spring Chinook salmon.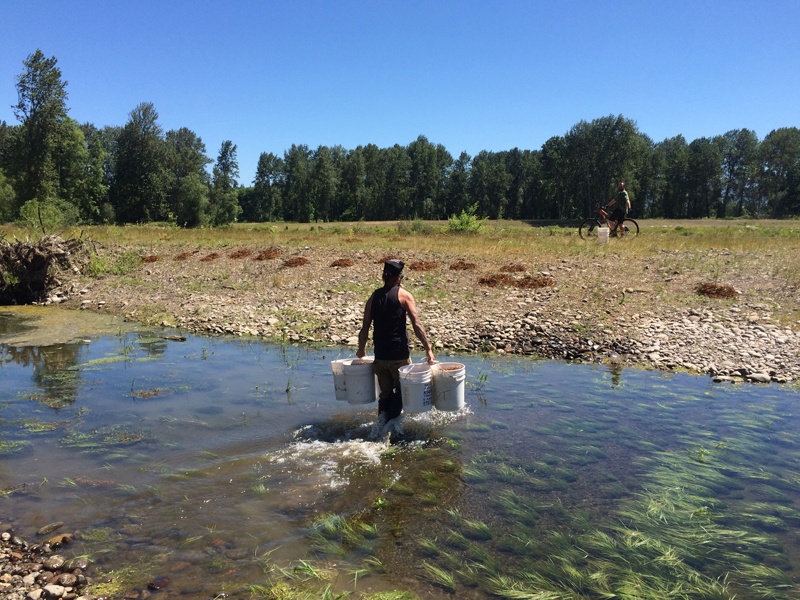 We formed a mulch brigade to transport the material across shallow waters and onto the island. Our enthusiastic group mulched 200+ trees and shrubs including: cottonwood, willow, red osier, dogwood, Oregon ash, ponderosa pine, snowberry, and red alder.
After lunch we moved to another area, where we were the first volunteer group to work. With 5 gallon buckets in tow, we harvested lupine seed pods and filled 10 buckets in under an hour! Later, Chris would dry the seed pods until they crisped up and the seeds jumped out like popcorn! He used these seeds to repopulate diminished lupine populations on Green Island.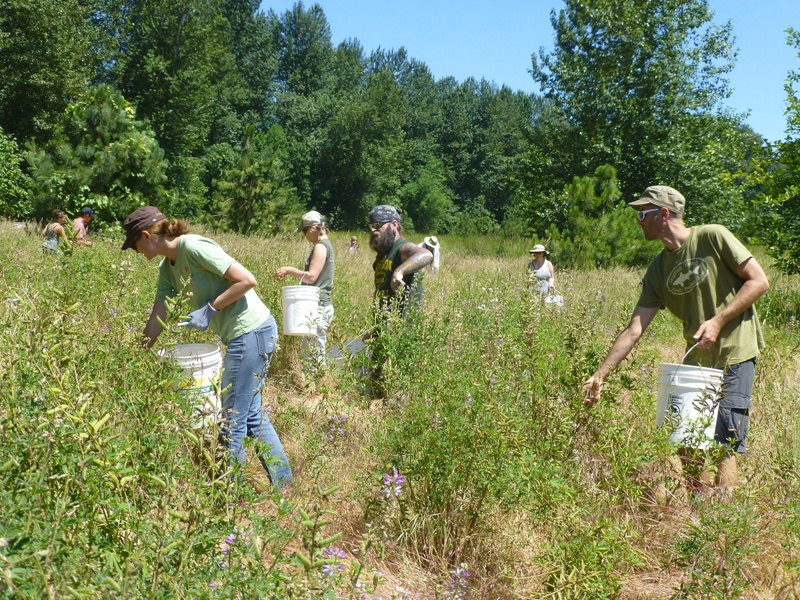 Mountain Rose Herbs is a long-time supporter of our local conversation land trust, the McKenzie River Trust. Learn more about this fantastic organization and support their work by becoming a member!
It was a pleasure working together to restore and care for the landscapes that help clean our water and protect fish and wildlife habitat. Just another "day at the office" at Mountain Rose Herbs!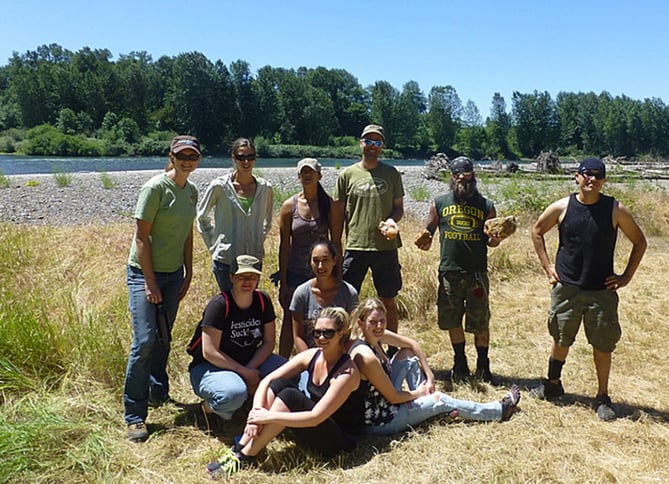 Learn more about Mountain Rose River Projects!