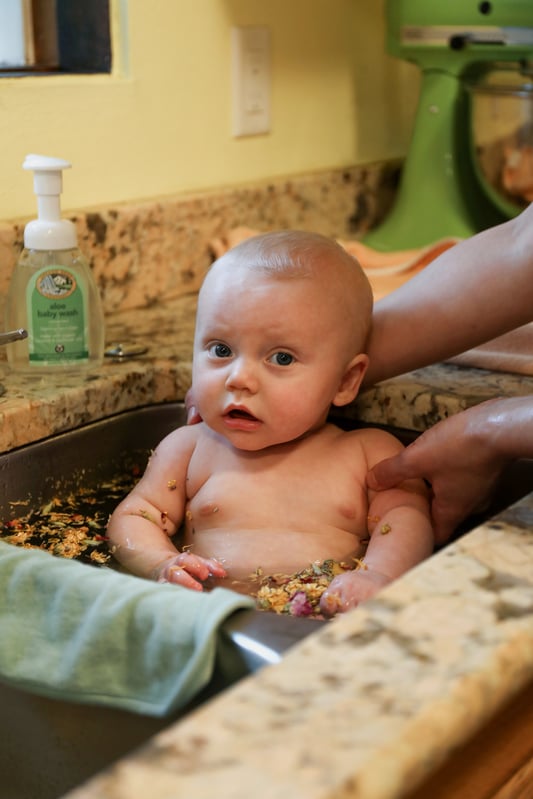 Many a parent will vow that the arrival of their child was the greatest gift they've ever received—and also the most demanding! As the proud keeper of a tiny new human myself, I am deeply immersed in the difficult but rewarding work of merging pre-baby life with parenthood, and one truth that's never been clearer to me is that families need the support of their village to thrive. Since we can't always be there physically for the ones we love, we often look for ways to pass on that love and assistance through a thoughtful gift, be it lovingly selected or lovingly made.
When my spouse and I were preparing to welcome our wee one into the world, we were fortunate to have lots of friends and family reaching out to ask what we needed—but honestly, as first-time parents-to-be, we weren't always sure how to answer them. We did make a list with some basics, but in an effort to keep piles of baby gear from overwhelming our home, we started deflecting gift offers, feeling like we had more than enough.
…And then, a month before my due date, I woke up in the middle of the night and decided to order every baby and new mom product offered here at Mountain Rose Herbs. I can now honestly say, I'm SO glad I did! One by one, each of these items has come in for me in the clutch (the herbal chest rub recently saved us from a totally sleepless night!), and I can now confidently recommend any and all of them to folks looking to send some care to a new-baby household. Choose one or make up a gift basket of natural postnatal goodness, and prepare for the new parent gratitude to roll-in!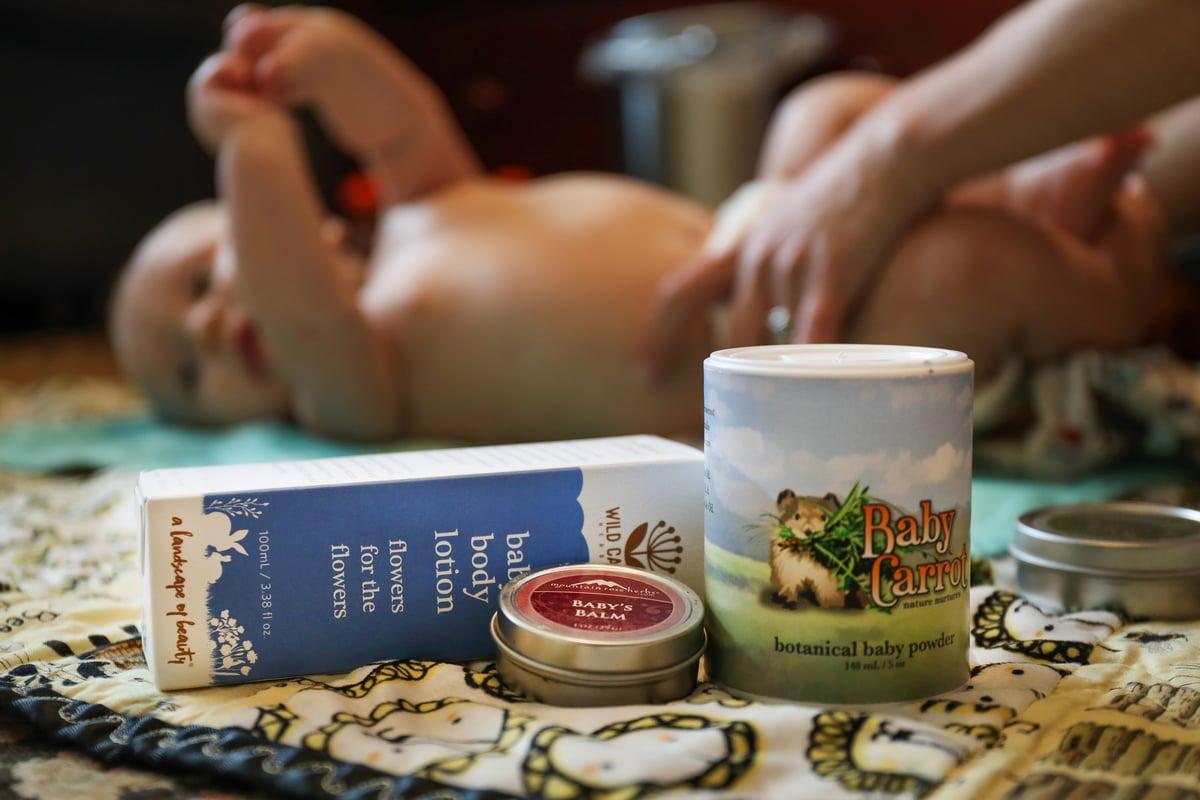 Natural Gifts for New Moms & Dads
Organic Aloe Baby Wash: This gentle and nearly scentless foaming wash cleanses with organic coconut and sunflower oils while nourishing with aloe vera. Plus, every purchase helps plant a tree!
Baby Body Lotion

: It takes a while for our skin to get used to being in the world, so a some gently hydration can be a big help! This soft floral blend with aloe, chamomile, and calendula can help keep delicate skin baby-soft at any age (and there's a

cream for even the most sensitive skin

, too!).

Baby's Balm

: Infused with skin-supporting botanicals like plantain leaf, myrrh gum, and St. John's wort for, our signature salve will soothe fussy skin on your baby's bottom, or anywhere a calming touch is needed.

Baby's Bath Herbs

: A soak infused with this fresh and soothing herbal blend makes bath time feel like a bit of (much-needed!) spa time for everyone involved. Let them float loose for a festive floral effect, or place a spoonful in a

small cotton pouch

to soak for easy cleanup. For an even more calming experience, opt for these

baby bath salts

with Epsom salt and organic essential oils.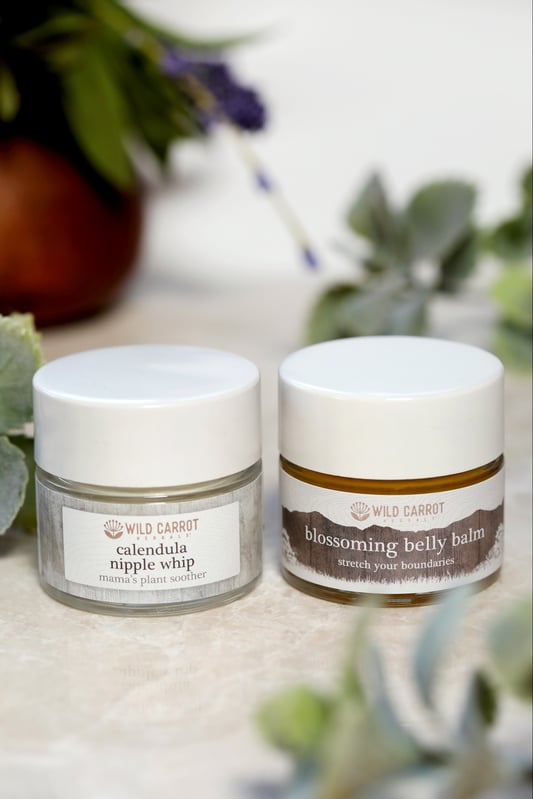 Homemade Baby Gifts for New Parents
While my panicked pre-baby shopping spree ended up paying off for our family, we also received a variety of thoughtful and useful homemade gifts from across our support network, including a number from my botanical crafting enthusiasts here at work. Many of those projects have been captured here on our blog over the years, so if you're seeking a unique, personal, and practical DIY gift for a growing home, here's some inspiration:
Need Some Herbal Inspiration for Your Growing Little?
You might also enjoy: