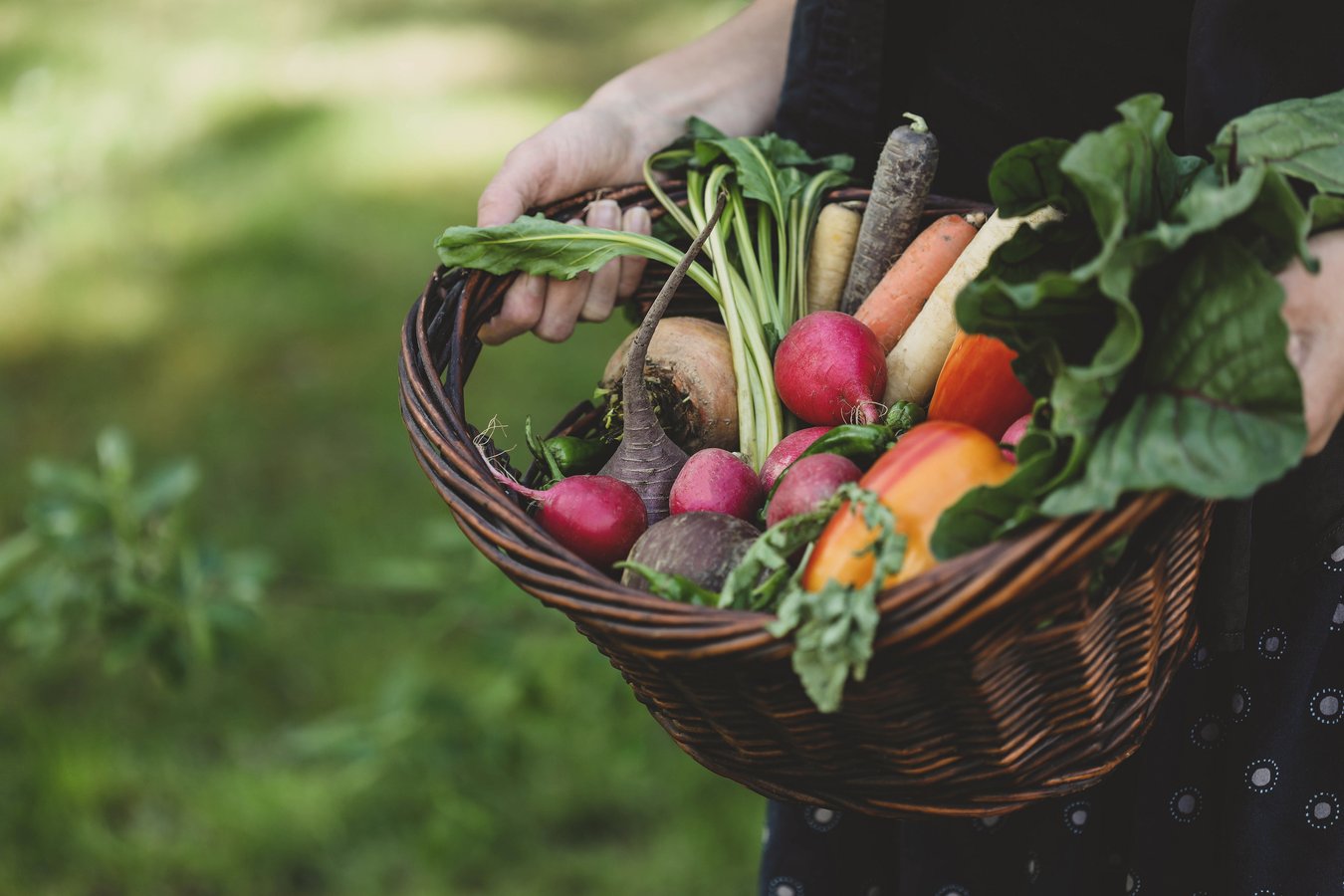 On Tuesdays in the spring and summer, I step away from my computer and into my own version of paradise. Pulling my car into a bustling central Pennsylvania farmers market, I head directly to the Jade Family Farmstand. These ambassadors of all that is local and delicious fill my bag with bright rhubarb, fragrant sorrel, and oddly delicious kiwi berries—all certified organic and grown by farmers whose growing practices are summed up in four words: First, do no harm.
But farming practices are as broad as pepper varieties, and not all market stands are created equal. Some resell produce bought wholesale: not exactly what we envision when we fill our canvas bags with "local food."
How does a savvy shopper identify the highest quality farmers market finds while supporting their local food system?
Learn How Your Food Was Grown
The Cornucopia Institute, a nonprofit that celebrates the best of organic, is your guide. Our work is steered by farmers who choose growing practices that prioritize healthy ecosystems and communities.
Begin your search by scanning the market for the USDA organic label. (Few markets are all organic.)
Most certified organic farmers proudly display this label on their signs. A conversation with a certified organic farmer will not only leave you in awe of their commitment to stewarding the land, but it can also yield valuable information about the market: who they trust, who to steer clear of, and who is just starting out—either in the process of transitioning to organic or considering pursuing certification.
But Cornucopia routinely hears complaints from certified organic farmers who have noticed market greenwashing. In the absence of a regulated label, communication is key. Phrases like beyond organic, no-spray, chemical-free, natural, or grown using organic methods are open to interpretation and used without any third-party oversight.
Organic certification offers the highest guarantee of authenticity available. Your patronage rewards farmers who invest extra time and money to support principles that benefit the public good.
Without the label, you must do some extra homework. Each of the following questions tackles a different issue to consider when searching for high-quality produce and livestock.
Where do you get your seeds?
The farmers at your market started planning months before you showed up. During cold winter months, they pored over seed catalogs and dreamed of abundant fields.
The seeds they chose are an indicator of their growing practices. Organic farmers are required to use certified organic seeds and plants unless organic varieties are not commercially available. A certified organic farm cannot use non-organic seeds simply because they may be cheaper.
If the farm isn't certified organic, ask whether their seeds are GMO or treated with pesticides. When a farmer uses organic seed, they are supporting organic seed farms that do not use synthetic pesticides or fertilizers. And certified organic seeds are always Non-GMO.
What do you mean by "no spray"?
No-spray and spray-free declarations are common at farmers markets. If a sign says no spray, ask when agrichemicals were last applied to their land.
Even if a farmer does not spray toxic pesticides, this does not mean that they are practicing organic management. They may be using synthetic fertilizers, one of agriculture's biggest offenders in terms of the impact on climate change.
How do you control pests and weeds?
Biodiversity and soil health are essential to organic farming. They are the bedrock of pest control. Proper plant spacing, crop rotations, and management practices that support soil and plant health all help in the control of pests and the management of weeds.
Some farmers may summarize their approach to controlling pests and weeds by pointing to Integrative Pest Management (IPM), generally considered an ecosystem-based approach to control pests below the level where they cause economic harm. Synthetic pesticides are used in IPM as a "last resort," but what constitutes a last resort varies among producers.
Look for farms with wildlife corridors and pollinator-friendly plants that attract beneficial insects that prey on a variety of pests. Beneficial vertebrates, such as birds and bats, can also be encouraged by providing habitat and housing near farm fields.
How do you treat your animals?
Purchasing decisions for eggs, meat, dairy, and poultry can feel like a mini-course in ethics. And authentic organic options may be hard to find, particularly at farmers markets. So what assurances do you have that the animal products you purchase meet or exceed your expectations? It's complicated.
Cornucopia always recommends looking for the organic seal first. But investigating production practices for each of these products uncovers an array of highly nuanced issues. Some small farms at your market may represent commendable standards: legitimate outdoor access or mobile housing, organic feed and pasture, and high welfare for their animals.
If high-quality, certified organic products are not available in your area, consult Cornucopia's research to dig deeper. Our comprehensive consumer tools will inform and inspire conversations with your local producers.
Learn the Story of Your Local Farmer
What is the story of your favorite local farm? Every local farmer has a story to tell about the land, the animals, and the philosophy that steers how they care for both.
Authentic organic farmers practice humane animal husbandry, build intimate relationships with their soil, steward the watershed, attract pollinators, and do not use synthetic agrichemicals—all with the gamble that eaters will support these practices with their food dollars.
WANT TO deepen your commitment to organic Agriculture?
You May Also Enjoy: