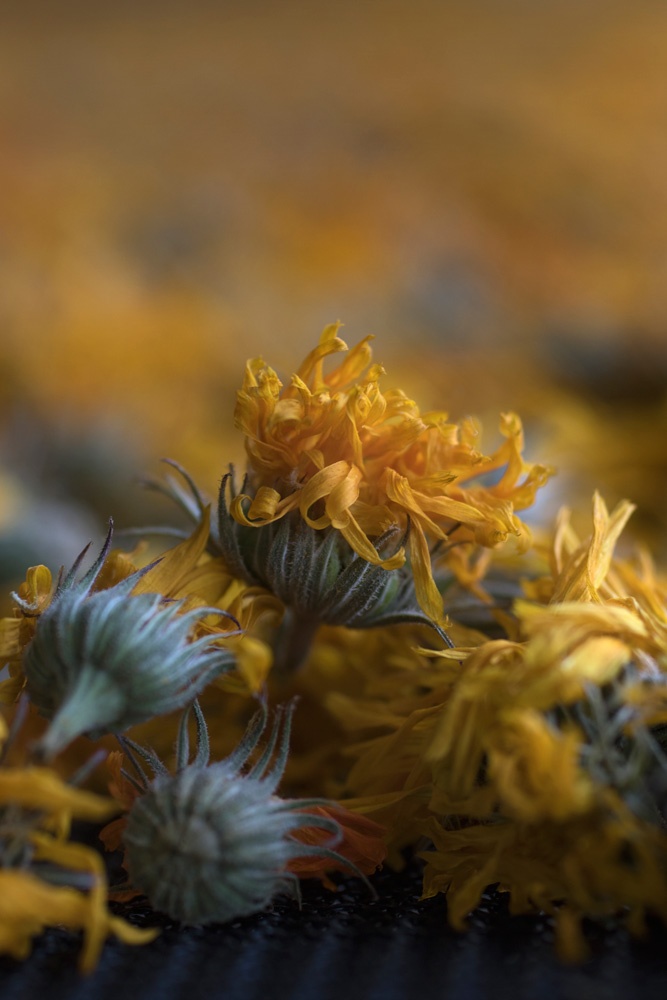 Check out our gorgeous new North American Grown Calendula Flowers in the shop!
Several North American farms located up and down the West Coast have been rearing their own varieties of calendula for many years if not decades. The common goal was to produce a product that is not only vibrant in color with amazing visual properties, but also to increase the resin content within the flowers. High resin producing plants are more potent and allow herbalists to stretch their limited supply a little further when making oil infusions and extracts.
The process of developing a variety isn't just about waiting until the flowers have matured and saving as much seed as possible. Vigilant observation is required to select the most desirable attributes from an entire field. With vegetable crops, attention is paid to the biggest yielding, most perfectly shaped and textured, or the tastiest individuals, and only those select few plants are chosen as seed stock for the following year. Potency is often the goal with developing medicinal herb varieties. Botanical crops require even more attention to detail when choosing the prime seeds to be segregated and planted on their own, or mixed with other stock containing similar superior qualities.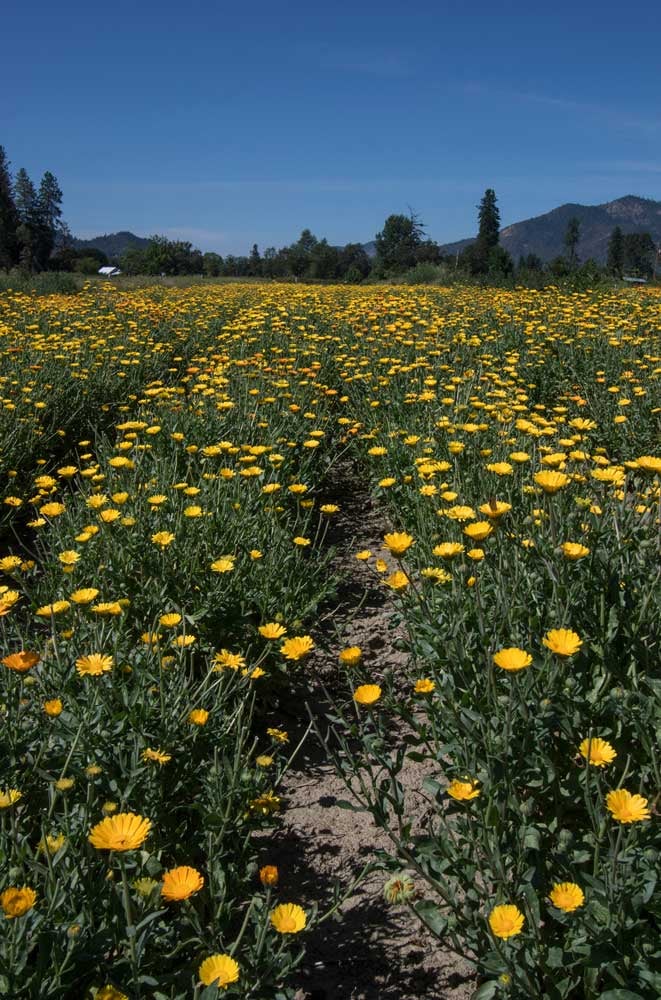 This can be quite a chore to "rogue out" (the act of botanical genetic elimination), flag or mark favored plants, and avoid contamination. While it can also be really fun, anyone who has experience with this would agree that lots of patience is required. Rarely is a variety ever "developed," it's more of a constant work-in-progress. Mountain Rose Herbs has been happy to help our growers by providing alternative seed sources to those looking to improve upon their gene pool and hopefully fill their pocket book with better yields. It has taken lots of planning to ramp up production and seed new farms in order to meet demand.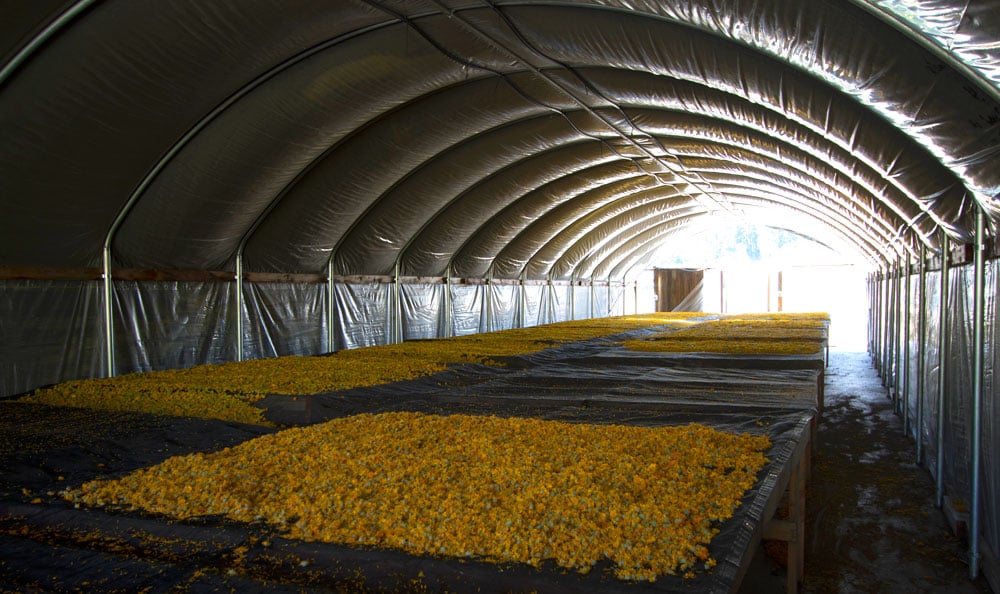 If you often order the same product from us, odds are you have noticed variation in the material you receive. With a diversified farms there are numerous variants like genetics, climate, soil type, and cultivation methods, just to name a few. This year's crop of certified organic North American Calendula Flowers have beautiful bright petals; some batches contain more yellow than orange and differ from flowers grown in Egypt. We are delighted to offer North American Calendula Flowers as a new product and wanted to let our customers know about the care invested to obtain this amazing quality. Enjoy!
Calendula Recipes
Calendula Infused Oil and Salve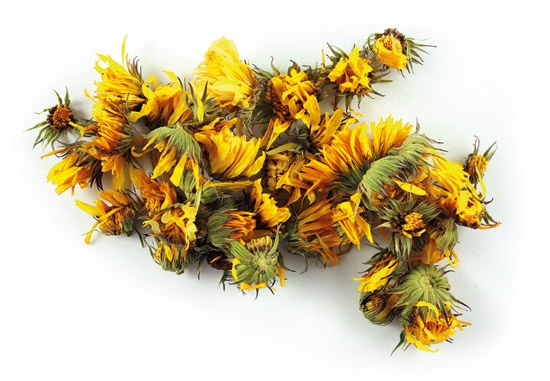 ____________________________________________________________________________________________________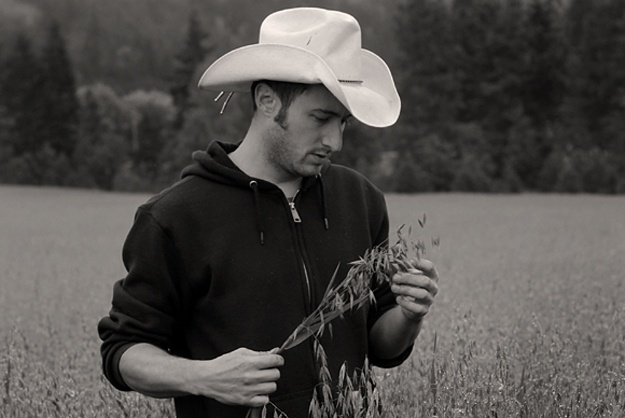 Nate Johnson is our Farms Manager of the Americas, bringing a lifelong background in organic farming, especially in the production of dehydrated herbs and spices to Mountain Rose. Growing up at the base of Mount Adams, his life has revolved around agriculture and the outdoors – mainly perusing extreme sports and a country lifestyle. Nate also enjoys multicultural activities with Spanish as his second language.