"It is only the farmer who faithfully plants seeds in the Spring, who reaps a harvest in the Autumn."
- BC Forbes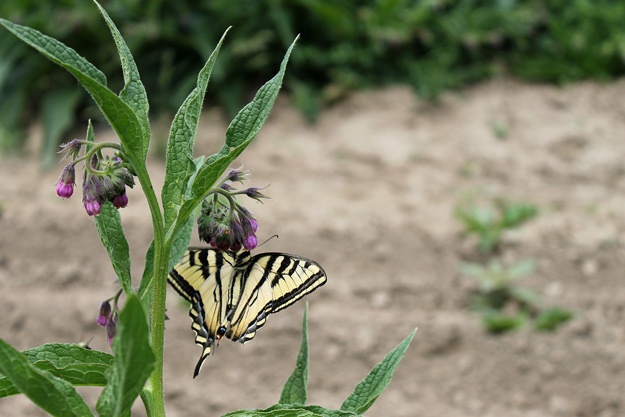 The seasons have once again turned and here we stand in "summer's green" as Shakespeare so eloquently described the bounty of crops. Our Northwest farms are spending long and hot days harvesting, drying, and milling the herbs that will eventually become our delicious organic teas and herbal medicines.
I absolutely love visiting farms this time of year. The crops have reached the stage of harvest and stand full of life, beauty, and color in the fields. It is mesmerizing to look down the field rows neatly lined and extending to the horizon.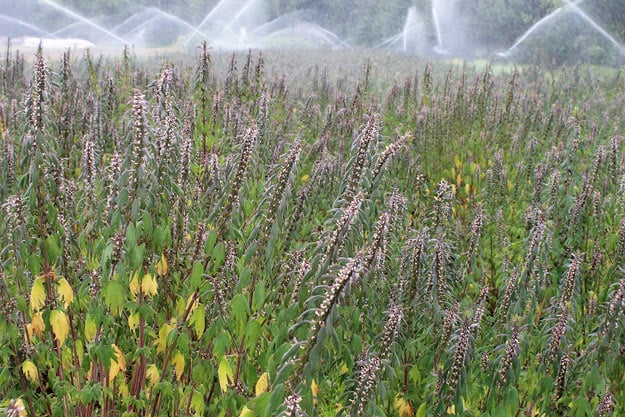 The success and bounty of these crops lie in the hands of the farmers who tend them - care that begins even before the seed is planted. Growing medicinal plants is an entirely different game than vegetable growing and can take years of learning to get it just right.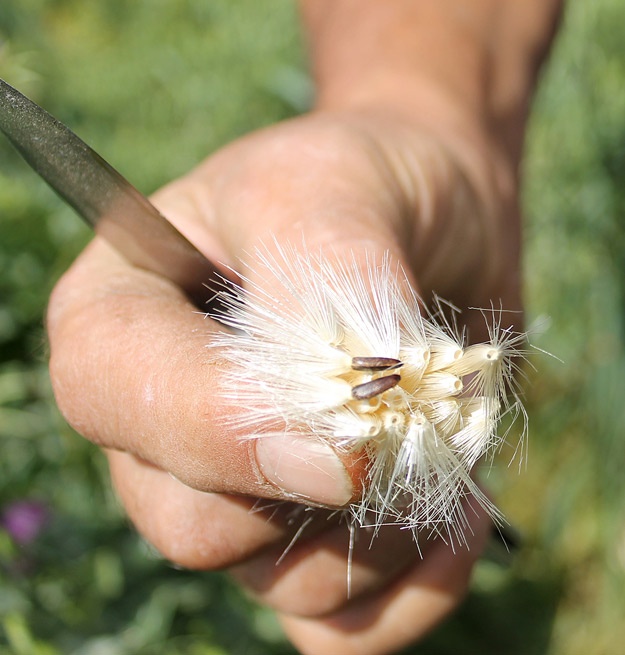 Herbs have very specific harvest times and can have multiple harvests throughout the year. For instance, many types of mints can be harvested up to three different times in one season. Roots on the other hand can only be harvested once and it generally happens closer to the fall.
Once the plant is harvested, it is a race against time to get them into drying facilities before degradation and fermentation sets in. I was recently told that Red Clover Blossoms, if left in a pile after harvesting, can start smoldering within minutes due to the weight of the material and fast fermentation. Not to mention the same blossoms can be one of the trickiest herbs to dry in order to keep the lovely purple color intact.
Below is a picture of our drying Angelica seed heads getting ready to be planted for next year's harvest.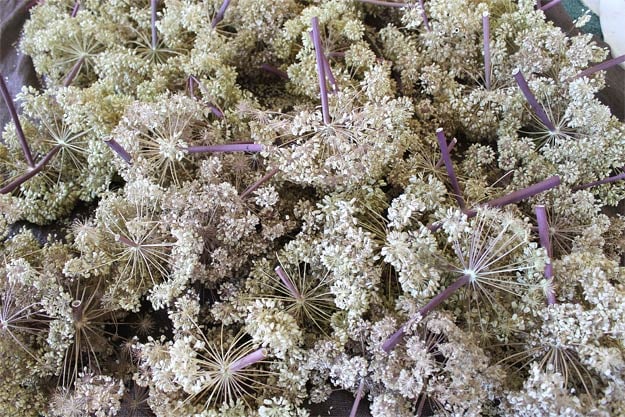 Summer is nature's time for action and plant people like us can't help but be pulled into the energy of the season. Now that it's fall, I have to remind myself to relax, make a glass of organic mint tea, sit in my autumn garden, and feel grateful for the summer's bounty.
___________________________________________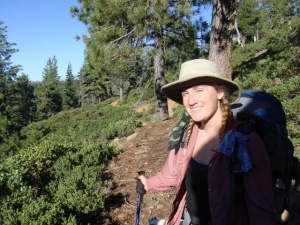 Anna Bradley is our Domestic Farms Representative and is a member of our Green Team! In her spare time she is an herbalist, a teacher of nature connection and primitive skills to children and adults, and a singer/songwriter. Anna is a student of Columbine's School of Botanical Studies and co-founder of Whole Earth Nature School.