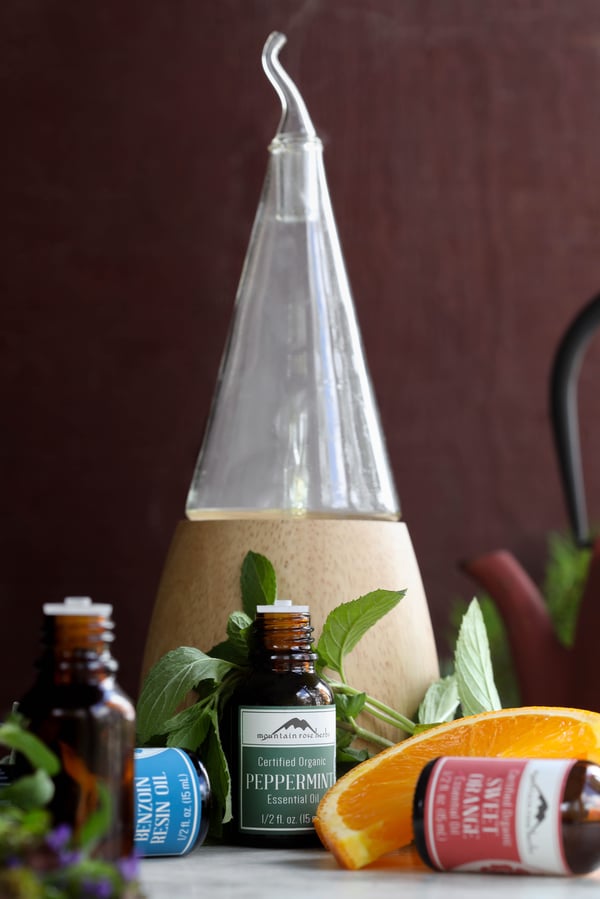 Eventually, we all need to roll out of bed. Whether you are naturally a get-up-and-go type person, or you're the sort who needs a cup a coffee to start functioning, invigorating essential oils are a simple way to jumpstart your morning routine. Some of our favorite scents for getting going include citrus oils for their sweet and sunshiny top notes, evergreen oils for their grounding aromas, and bright oils for their stimulating and motivating qualities. With endless possible combinations, it's easy to create a custom blend to kick-start your morning with aromatic goodness (we've included some of our own favorite morning oil blends to get you started!).
Cheerful Citrus
Sometimes described as liquid sunshine, citrus peel oils are pleasant smelling, sweet, and bring a smile to your face. In addition to brightening up the mood, they can calm the emotions by evoking a sense of optimistic contentment. Citrus oils are helpful if you tend to wake up frazzled and in need of a mental/emotional reset. They blend well with each other and most other oils.
Citrus Oils for Morning: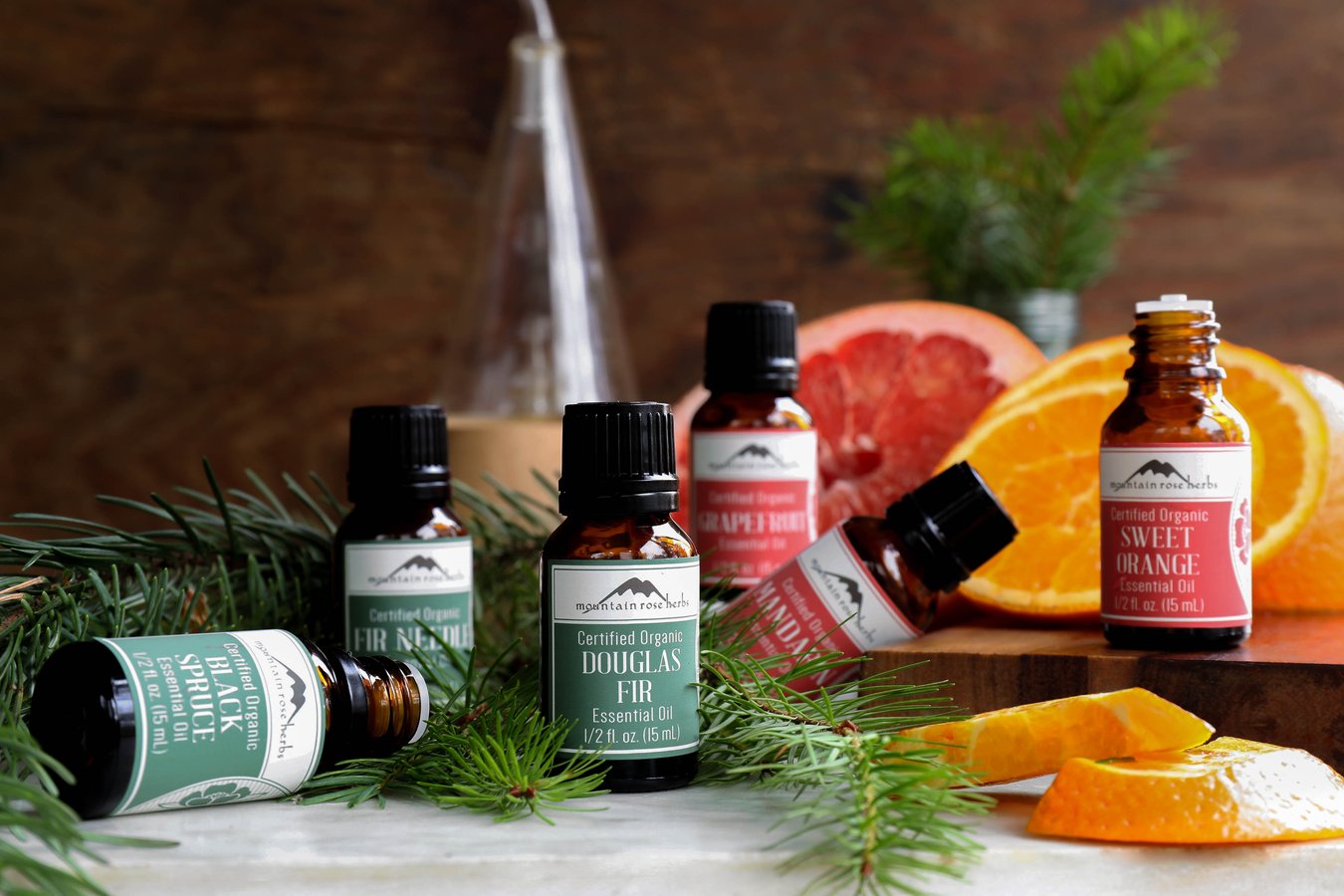 Serene Evergreen
Forest needle oils offer a true synergy of grounding and uplifting actions and are a perfect way to start your day. They are fresh and sweet, with soft, green, woodsy aroma notes. Conifer oils help to release energy and tension. They blend well with citrus and floral notes, adding depth to brighter and sharper morning blends.
Evergreen Oils for Morning:
Pungent Brights
These mostly camphoraceous, eye-opening oils are best saved for times when we really need them. When you wake up feeling extra sluggish (or maybe a bit stuffy), or when your day requires focus right from the get-go, these powerful scents can give you an extra lift. Though they're happy to stand strong on their own, they can be softened with florals or richer base notes like vetiver, oakmoss, and benzoin.
Bright Oils for Morning: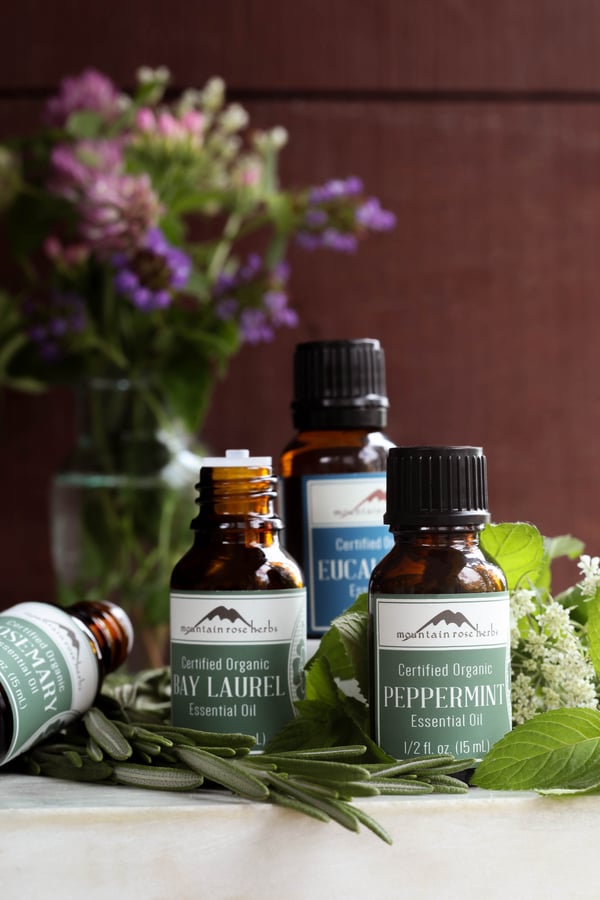 How to Use Essential Oils in the Morning
Diffusion
With the hustle and bustle of getting everything together in the morning, aroma diffusers are the easiest way to add essential oils to your routine. Adding a few drops of a single oil or a blend to your favorite diffuser is quick and easy.

Wake Me Up Diffuser Blend
Ingredients
Directions
Carefully combine all oils in an amber glass bottle with reducer cap (or glass bottle of choice).
Add to your diffuser of choice, following the product directions to measure the appropriate amount.

Aroma Sprays
A little more personal than diffusing oils, aroma sprays can be used in the morning or throughout the day as a pick-me-up. Nice times to spritz include when you first get out of bed, before or after a shower, or as you walk out the door to say, "Hello, sunshine!".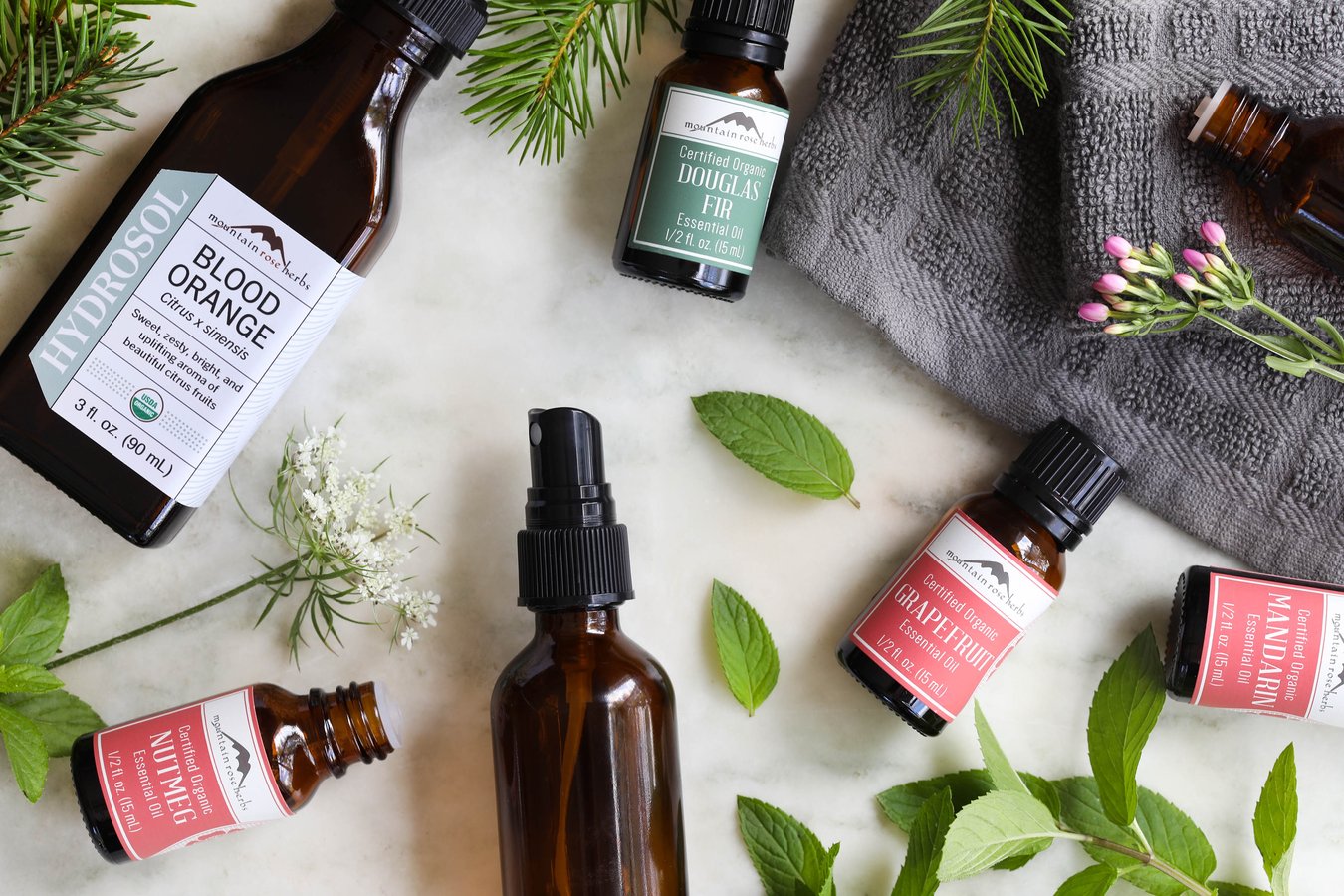 Hello Day Aroma Spray Recipe
Ingredients
Directions
Combine all ingredients in a 2 oz. glass bottle with mister. Shake before use and spritz as needed.
Shower Steam
Steam is an excellent way to experience your morning oil blend with your whole body! Apply two to five drops of an oil or blend to a cotton ball or washcloth, place in the bottom of the shower when you are ready to get in, and let the stream release the aromatic goodness.
Clean Steam Shower Blends
Combinations:
Want to customize your morning aroma experience?
You may also enjoy: