Mountain Rose Herbs is proud to be an EarthShare Oregon Business Member. We have organized an employee giving program that connects our staff with like-minded environmental organizations working to protect and defend the places we hold dear. Through this program, we generate thousands of dollars each year for numerous nonprofits in the state of Oregon. For the second year in a row, Mountain Rose Herbs' owners matched every employee donation dollar-for-dollar, meaning our employees' gifts would go twice as far!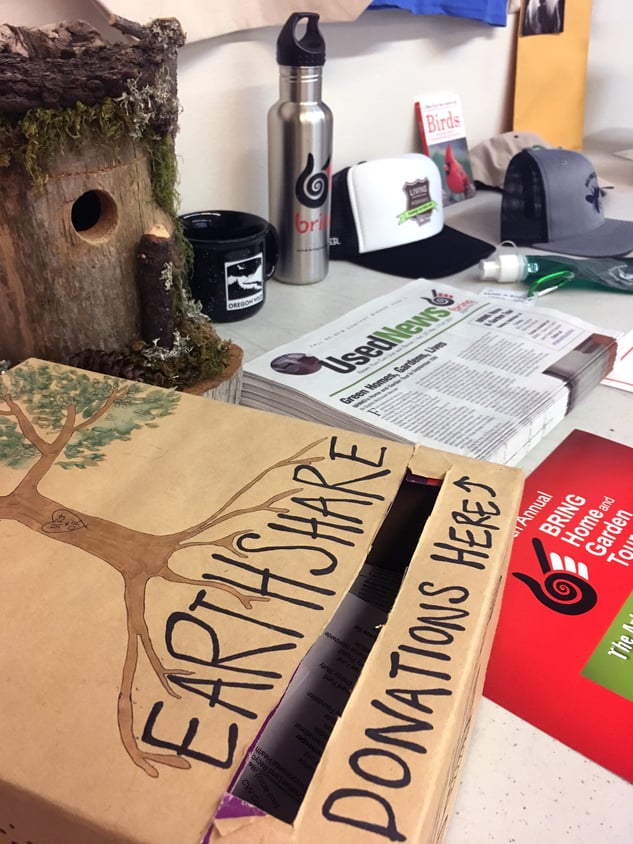 Our 2017 Pledge
In 2017, 36 employees pledged to contribute $7,662 to EarthShare Oregon and its conservation groups. Mountain Rose Herbs matched that amount, so more than $15,000 was donated to support the planet!
We celebrated EarthShare during the month of September beginning with our EarthShare Kick-off Party! Employees gathered in our break room to hear from a few of the 100+ conservation groups that EarthShare represents. Speakers from local nonprofits Beyond Toxics, BRING Recycling, and McKenzie River Trust shared about their organizations and how they benefit from EarthShare's workplace giving programs. There were smiles all around as folks enjoyed squash flatbread with nettle tapenade and blackberry cheesecake bites from a local bakery that sources ingredients within a 100 mile radius from our headquarters.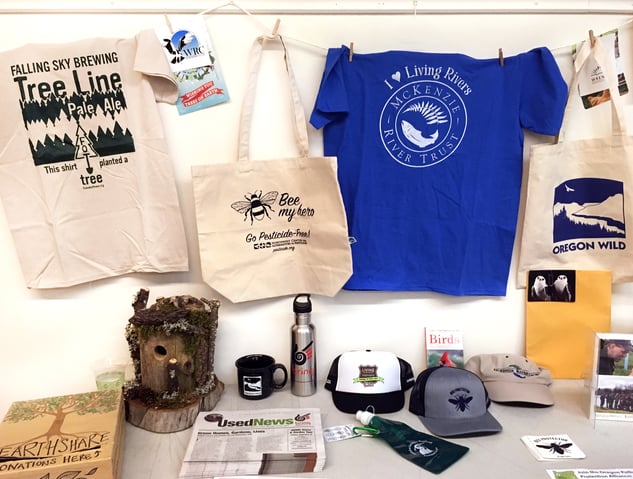 What is EarthShare?
EarthShare Oregon is a 501(c)3 nonprofit that lets Oregonians easily invest in the environmental causes that they care about. From protecting waterways to preserving wilderness, you can pick from 100+ local, regional, and national nonprofit organizations. It's so simple! Employees choose the amount and whether they want to give to EarthShare Oregon overall or designate their gift for a specific group. Their donation is automatically deducted from their paycheck.
Excited About Sustainability-Oriented Employee Projects?