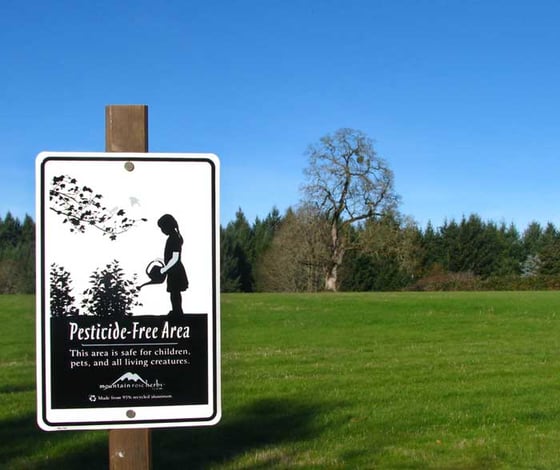 We're all spending more time outside and in the garden these days. Have you seen our Pesticide-Free garden signs? I proudly hung mine last week when I signed this pledge to keep my garden organic and free of toxic pesticides.
In support of Northwest Center for Alternatives to Pesticides, we are launching a matching gift campaign during the month of June. That means Mountain Rose Herbs will match your donation, dollar for dollar up to $2,500! Please help us raise funds for this worthy cause.
For 35 years, NCAP has worked to protect community and environmental health, focusing on sustainable agriculture, clean water, parks, schools and places we live to reduce pesticide use.
"Mountain Rose Herbs is a mission based company that places precedence on absolute environmental quality and we have always made it a priority to partner with like-minded organizations that work to protect and enhance the world we live in. When we relocated to Eugene, Oregon we became intimately connected with Northwest Center for Alternatives to Pesticides because of their strong stance on pesticide reform and the method in which they seek reform. We have always known that the environmental integrity of Oregon is hanging in a precarious balance, and that the health and wellbeing of our employees, farms, and communities are being seriously threatened. Thankfully we have NCAP to help protect the place where we live and work." - Shawn Donnille, Vice President, Mountain Rose Herbs