Taking care of your mouth does a lot more for your health than simply preserving your bright smile—a healthy mouth is an important part of a healthy body! There are more and more studies showing how good oral hygiene helps to improve your overall wellness, yet the majority of mainstream oral care products contain a slew of synthetic, and sometimes even harmful, ingredients.
Fortunately, making your own toothpaste is a fun and easy project. It's also a good way to get little ones excited about brushing (we've found that when kids help mix up a recipe, they're much more enthusiastic about trying the end product!). Plus, you can help to reduce waste by using a glass container for your creation, so no more disposable tubes.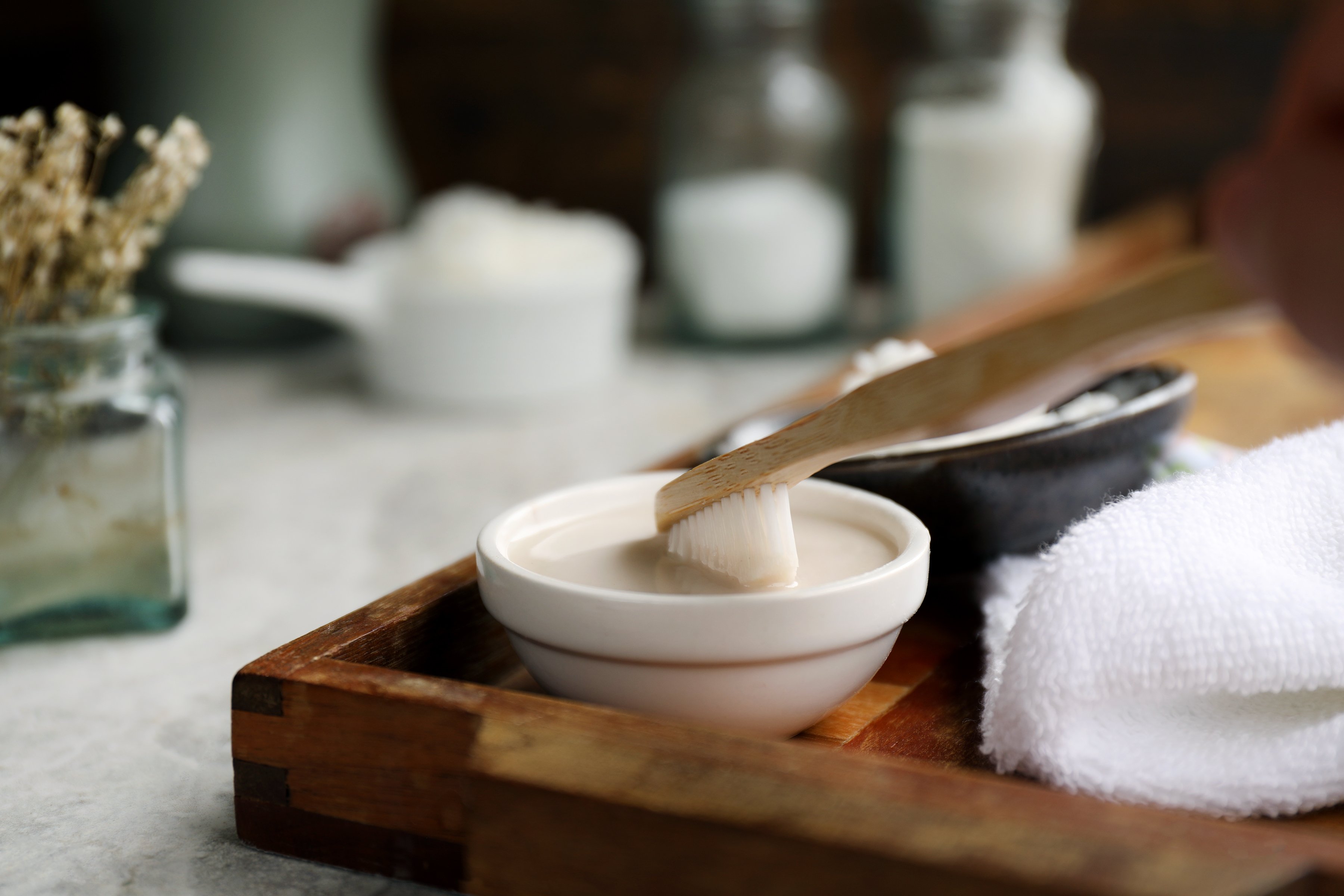 The shelf life will not be as long for water-based recipes like the first option below, so we recommend only making small batches at a time that will last approximately a week or two. Baking soda is a kind of salt that helps stabilize the toothpaste, and the addition of salt also lends some preservative qualities to the blend. Baking soda and salt are also both mildly abrasive, helping to cleanse teeth and brighten your smile!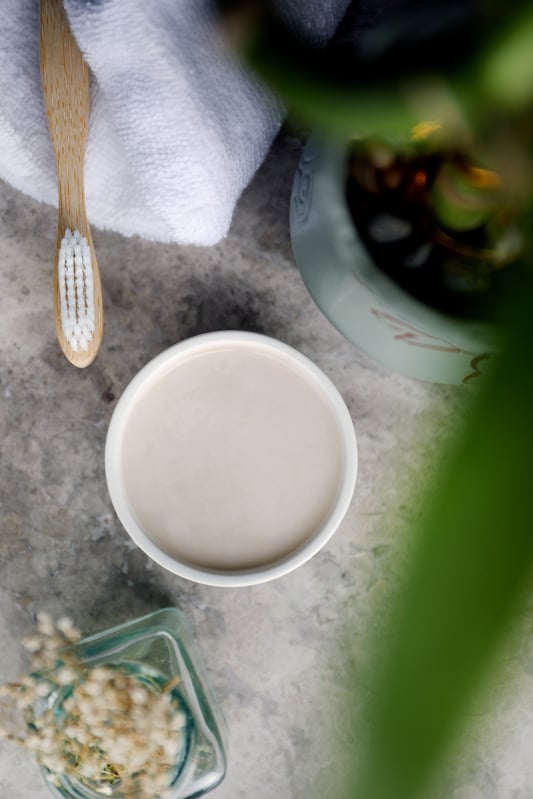 Here is a super simple recipe for toothpaste using ingredients you probably already have in your pantry.
Basic DIY Toothpaste Recipe
Ingredients
Directions
Combine baking soda and salt.
Add water little by little, stirring well after each addition, until paste reaches desired consistency.
If additional thickness is desired, add 1 to 2 teaspoons of arrowroot powder and stir to combine. Start with a small amount, add more until desired thickness is reached.
Store in a cool, dark place for 1 to 2 weeks.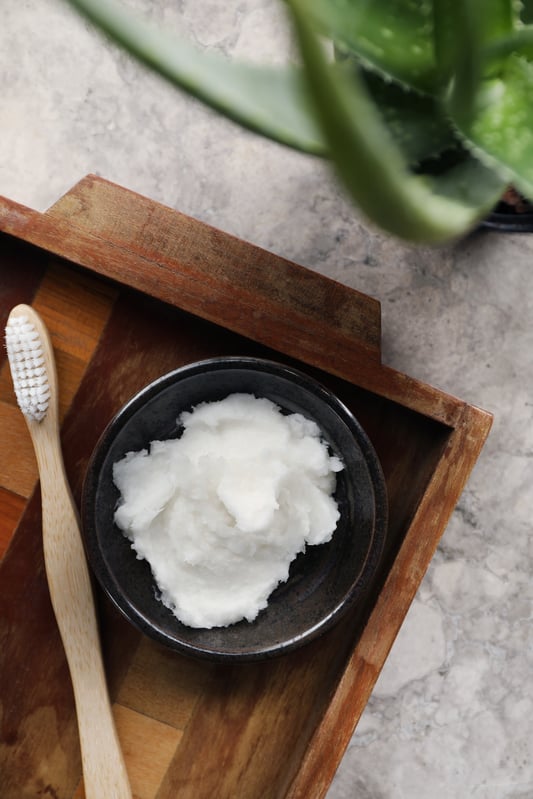 Oil based toothpaste can have a longer shelf life than water based recipes, lasting two to three weeks on average. Here is a basic toothpaste recipe using coconut oil in place of water.
Homemade Toothpaste with Coconut Oil
Ingredients
Directions
Combine baking soda and salt.
Add softened or MCT coconut oil to dry ingredients. Stir with fork to combine.
Add 1 to 2 teaspoons of arrowroot powder to this recipe after all other ingredients are mixed to help thicken the paste. Start with a small amount, add more until desired thickness is reached.
Store in a cool, dark place for up to 3 weeks.
Pro Tips
During warmer months, toothpaste made with solid coconut oil may become runny.
When making the oil-based recipe, solid or liquid (MCT) coconut oil can be used interchangeably, but quantities may need to be adjusted depending on desired consistency.
You can dip a toothbrush directly into the paste, but doing so has the potential to introduce bacteria into the mix that can make your paste spoil more quickly. To maximize shelf life, use a small scoop to remove toothpaste from jar as needed.
Our Oral Care Extract is another wonderful addition to your mouth care repertoire! This alcohol-based extract contains herbs that have traditionally been used to promote a clean and healthy mouth. You can add 5 to 10 drops of extract to a couple ounces of water to use as a mouthwash. Note that the goldenseal root in our Oral Care Extract has a very bright yellow hue, and can sometimes leave a temporary yellow to orange color on teeth. For this reason, many people prefer to use this extract at night (don't worry, it will disappear by morning!).
Looking for mouth care ideas for the little ones in the family?
You May Also Be Interested In: