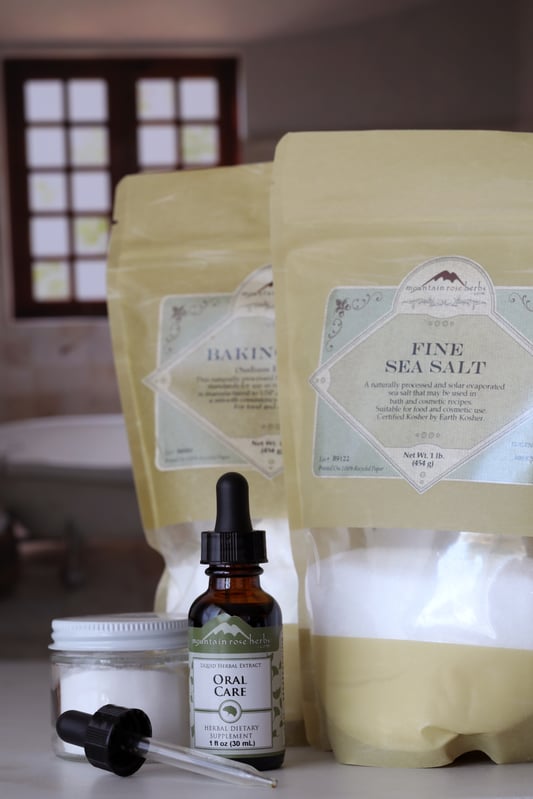 Taking good care of your mouth does more than just preserve your bright smile. A healthy mouth and healthy body go hand and hand. More and more studies are showing that good oral hygiene and oral health can improve your overall wellness, yet most mainstream oral care products contain a slew of hard-to-pronounce, synthetic ingredients. Lately, we've enjoyed using our Oral Care Extract.
This alcohol-based extract contains herbs that have traditionally been used to promote a clean, healthy mouth. We recommend adding 10 drops of this extract to an ounce or two of water and using like a mouthwash.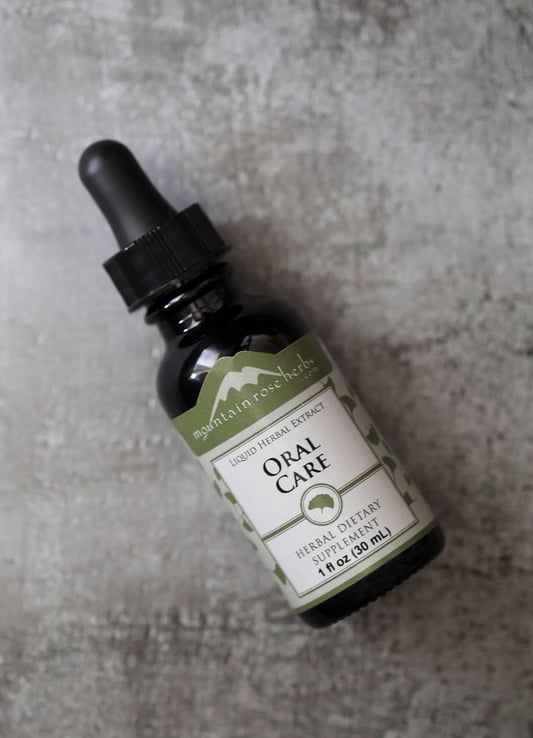 Making your own herbal toothpaste at home is fun and easy, and it is a great way to get children excited about maintaining their oral hygiene too!
DIY Toothpaste
Ingredients
Instructions
Mix together baking soda, salt, and peppermint extract.
Add water little by little, stirring after each addition, until paste reaches desired consistency.
Store in a cool, dark place up to 1-2 weeks.
Looking for more DIY oral hygiene projects?