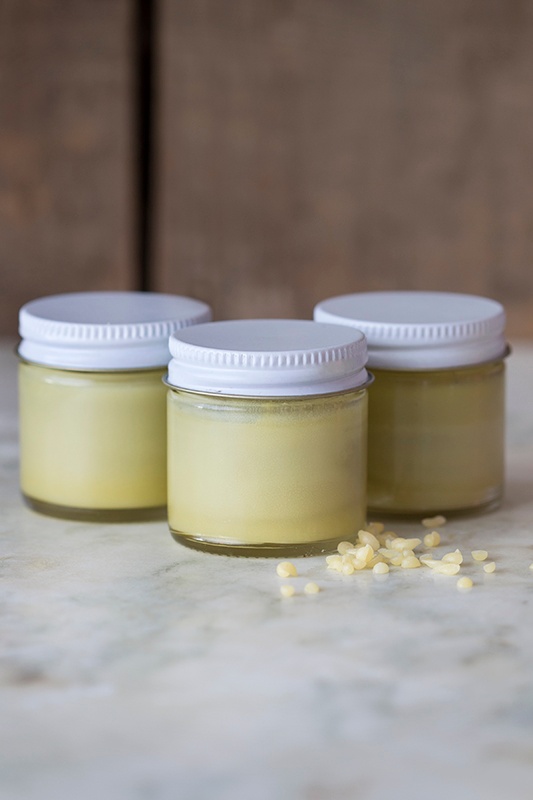 We all know that taking sweet care of your tattoo after getting inked helps improve the life and vibrancy of the artwork. Why not skip the pre-packaged stuff for some herbal infused oils and non-GMO vitamin e oil woven together with botanical butters? This recipe is a treat and protects that new piece!
Botanical Tattoo Balm Recipe
Ingredients
2 Tbsp organic refined shea or organic cocoa butter
1 Tbsp organic fair trade shea butter
1 Tbsp organic calendula infused oil
1 Tbsp organic plantain infused oil
1 Tbsp organic Oregon grape root infused oil (learn how to make your own!)
1 tsp non-GMO vitamin E oil
Directions
Melt butters together in the top of a double boiler using a glass measuring cup or bowl.
Stir in the herbal oils and allow to combine.
Add in the vitamin E oil.
Dry the bottom of the glass measuring cup and pour into containers.
Allow to cool and then cap the jars.
Rub a light layer of the balm onto freshly inked skin throughout the day. Make sure not to leave on goopy layers so the skin can breathe.
Looking for more like this?