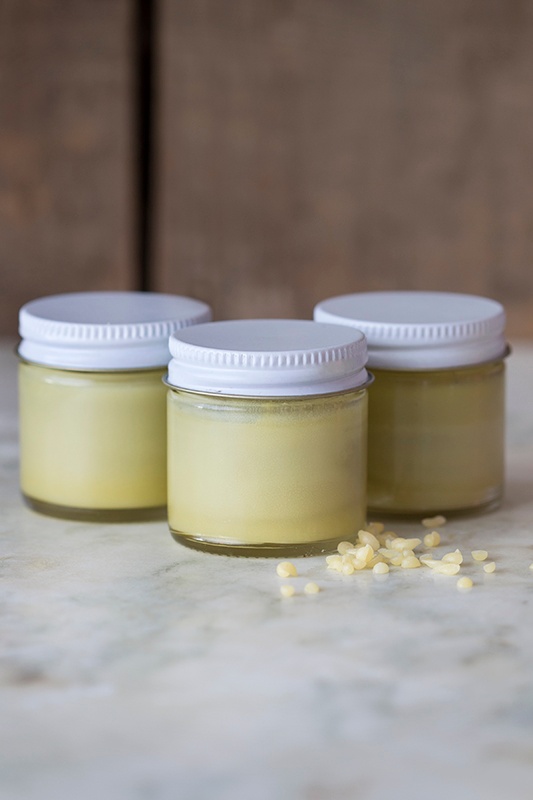 We all know that taking proper care of your tattoo after getting inked helps improve the life and vibrancy of the artwork. There are lots of excellent ready-made tattoo care products available these days, but you can also make your own with some herbal oils and botanical butters! This recipe makes for a nourishing skin treat protects that new masterpiece as it sets in for a lifetime of enjoyment.
Botanical Tattoo Balm Recipe
Makes about 3 ounces of balm.
Active Time: 20 minutes
Ingredients
Directions
Melt butters together on the stove in a double boiler.
Remove from heat. Add herbal oils and stir to combine.
Add in the vitamin E oil and stir.
Pour into screw top glass jars or tins.
Allow to cool, then secure lids.
How to Use Tattoo Balm
Gently spread a light layer of the balm onto freshly inked skin throughout the day, making sure not to disturb an scabs. Make sure not to leave on goopy layers so the skin can breathe!
Looking for more Homemade Skin Care?
Try This Toning Coffee Body Butter Recipe!
You might also enjoy: