Mother's Day always conjures up memories of making a special, personalized gift to show my mom how loved she was. As a child, this sometimes resulted in questionable craft projects which only a mother could love! One that stands out in my mind, was the painted wooden egg cups—a definite necessity for all households—bright turquoise of course! And yet, they still hold a spot on the bookcase at my parents' home.
All these years later, with some more refined techniques, I still work to create something my mom will treasure and find useful. As a mother myself now, I also have a new appreciation for all the mothers in our lives. The importance of honoring the women who support and nurture us is what this spring holiday is all about. Whether you are in the mood to craft something, or you'd rather buy a meaningful gift, here are some ideas in celebration of the women we love.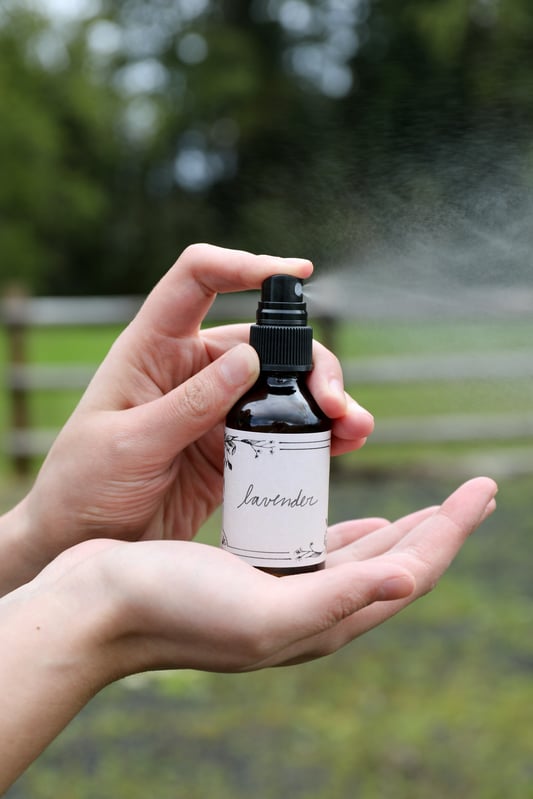 Lavender Room Spritz Recipe
This quick and easy recipe creates an aromatic spray that is refreshing and uplifting without being overpowering.
Yields: one 4 oz. bottle
Ingredients
Directions
Pour the Witch Hazel Extract into a 4 oz. cobalt glass bottle, leaving room for lavender essential oil.
Add about 35 drops of lavender essential oil.
Attach a large mister top, and your room spritz is ready!
Make sure to shake the bottle before each use because the essential oil will separate from the extract.
Pro Tips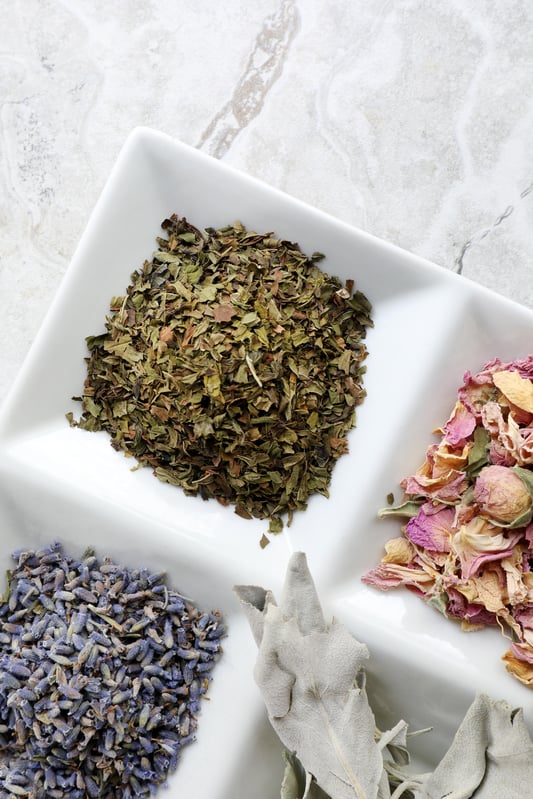 Aromatic Herb Sachets
These easy-to-sew sachets can be filled with any of our aromatic herbs and placed in a drawer, hung in the closet, or tucked into a pillowcase for sweet dreams.
Recommended Ingredients
Directions
To get started, you'll need some fabric cut into two matching pieces. I find that a 3-inch-by-3-inch square makes for a nicely sized sachet. Alternatively, you can use pre-made, 100% organic cotton muslin bags.
Sew three sides of your sachet together, leaving the fourth side open for filling.
After you've filled the sachet with the herbs, sew up the fourth side, and your sweet sachet is ready to go!
Pro Tip: These sachets are easily adapted to suit the favorite woman in your life by using a combination of her favorite herbs.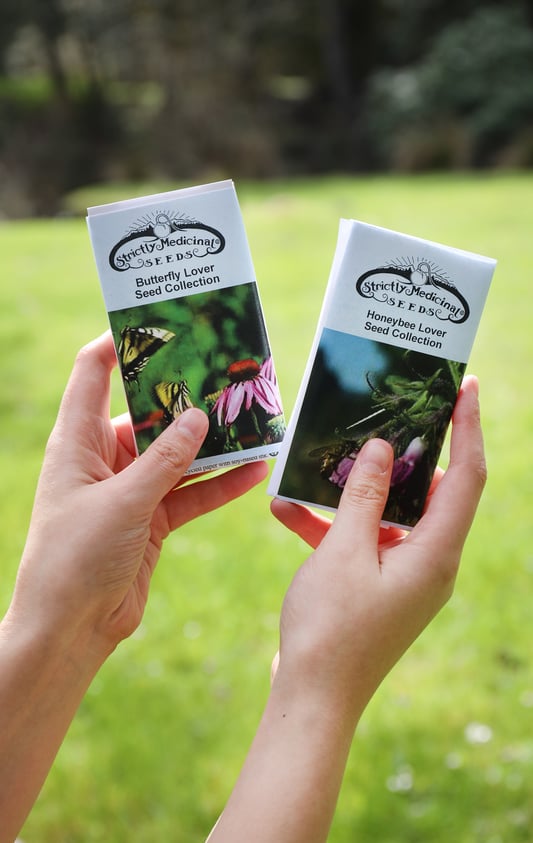 Other Meaningful Gifts
If there's no time to craft, or you're looking for a little something extra, give that special mom the gift of quality time, and plant an herb garden together. Our Butterfly Lover Seed Set, Honeybee Lover Seed Set, and Tasty Tea Seed Collection each contain multiple seed packets just waiting to get rooted in a garden near you!
Whichever way you decide to show your appreciation for the women in your life, Mountain Rose Herbs extends a heartfelt thanks to mother figures around the globe.
Still Looking For The Perfect Gift?


You may also be interested in: