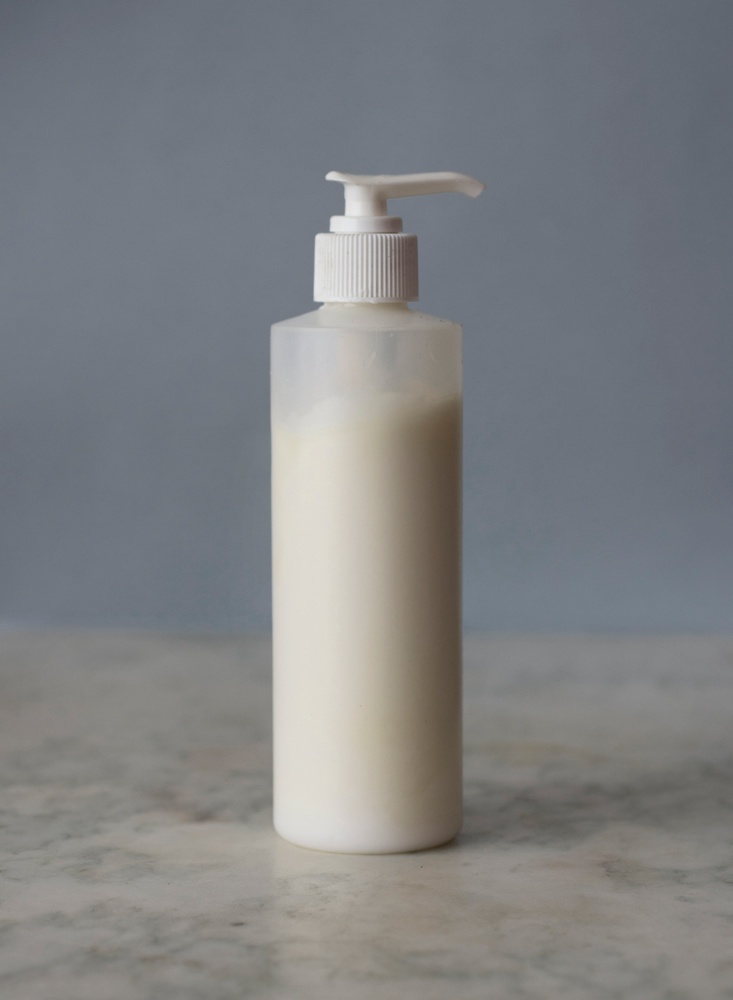 While I love thick and fluffy creams, and I am quite partial to body butters as everyday moisturizers, I enjoy the convenience of a thinner lotion, too. It's nice to have a moisturizer thin enough to put in a bottle with a pump — handy for keeping by the sink for busy families. Just a couple squirts of lotion and off you go!I wanted a lotion full of spicy, crisp, autumn scents that are warming, hydrating, and good for the skin, but still light enough to work as a lotion. This recipe makes 8 ounces, but it can be multiplied if you'd like to make a larger batch. You can also experiment with other carrier oils, butters, essential oils, and hydrosols to create your own customized lotion!
You won't really need any special ingredients or tools, just a hand mixer or immersion blender works fine, and a 2-4 cup Pyrex measuring cup works well for the mixing and heating.
Autumn Spice Lotion Recipe
Autumn Spice Essential Oil Blend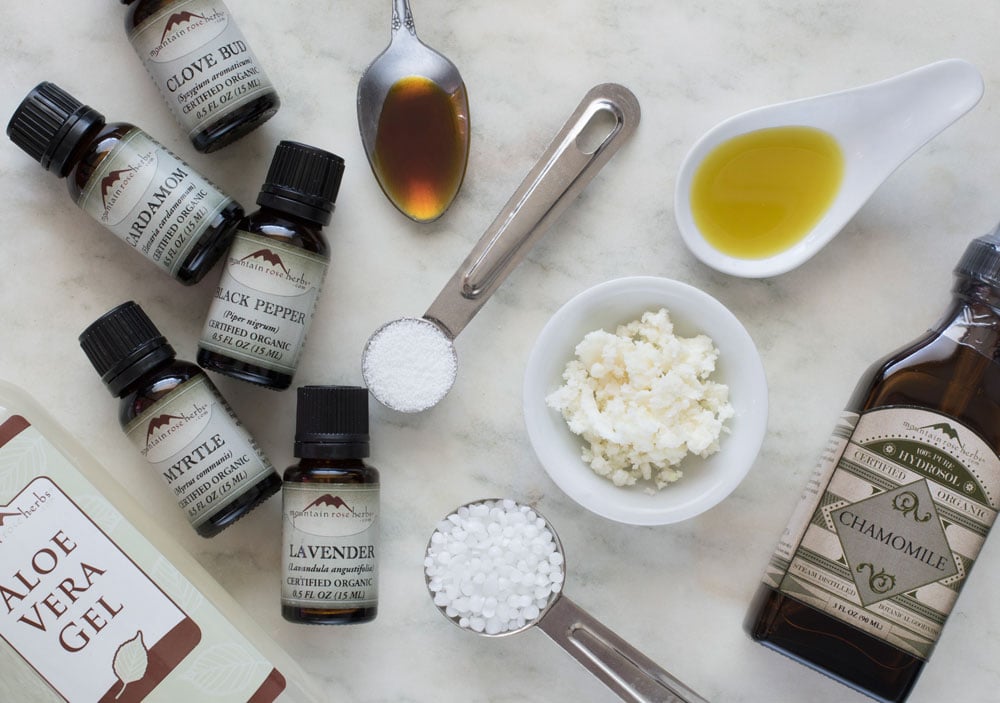 Directions
Measure the avocado oil, mango butter, liquid lecithin, beeswax, stearic acid, and emulsifying wax into a heavy glass bowl or measuring cup. Put this in a "double-boiler" over several inches of simmering water until all the ingredients melt together. You can stir once in a while with a wooden (non-reactive) spoon.
Add the chamomile hydrosol and aloe vera gel to another glass bowl or measuring cup over another pan of simmering water. You will want to get both bowls to approximately 160 degrees (F.)
Once the oils have melted and the temperatures are matched at 160 degrees, pour the oils/wax mixture into one *glass mixing bowl—large enough to allow for mixing.
Using a hand mixer or an immersion blender at medium speed, start mixing the oils/wax.
Then slowly add the hydrosol and aloe vera mixture and continue mixing/beating for another 3-5 minutes.
The lotion will combine and cool until it is approximately 100 degrees. This is when you can add the essential oils and Vitamin E oil. Stir in well!
Now, it's ready to pour into a clean container. The lotion will continue to thicken as it cools.
This lotion is best stored in the fridge for long term storage (up to 3 months), but if you plan to use it up rather quickly (within 2-3 weeks), you can keep in a dark place away from temperature fluctuations.
AUTHOR: Kori, a West Coast native, is a seasoned nonprofit activist and community organizer. Having launched five adult kids, she spends her free time in her burgeoning organic and very urban "farm"—taming Heritage chickens, building top-bar beehives from reclaimed materials, baking, brewing, and preserving.