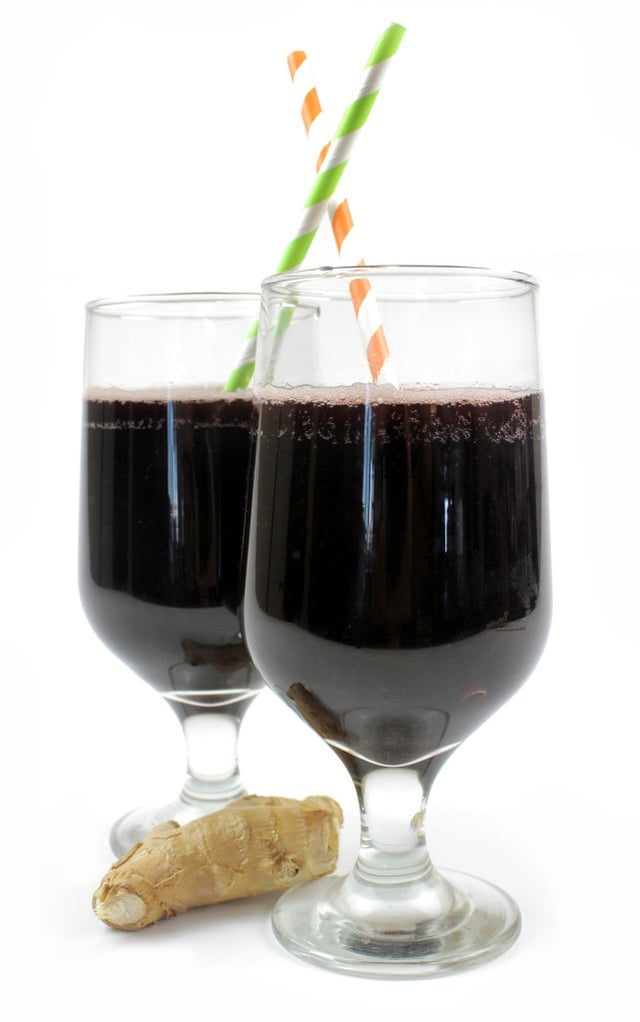 Brace yourselves for my true confession...I love fizzy, buzzy, sodas. There, I've said it and I'm not the least bit sorry! While I do avoid commercial sodas for obvious and well-documented reasons, I still get mad cravings for a good ginger ale or sparkly fruity punch. In addition to the refreshing nature of a tasty soda drink, there is something about it that makes me feel youthful, playful, and decadent. While there are more choices on the market now for sparkly fermented beverages made with healthier ingredients, like kombucha and fruit sodas made with real fruit and cane sugar, they can be a bit on the spendy side. Fortunately, it is fairly easy to make delicious fermented soda beverages in the home kitchen and I can use fruits from my own garden!
The first step in creating soda at home is to make a fermented culture known as a Ginger Bug. This takes a few days, but it isn't the slightest bit hard! It could even be a fun learning project for a child. Here's the basic recipe:


Ginger Bug

Equal parts fresh ginger, organic cane sugar, and filtered water
I used approximately 2 Tablespoons fresh ginger, peeled and grated
2 Tablespoons cane sugar
2 Tablespoons filtered water
Mix these ingredients in a jar. I just tossed them into the jar, put the lid on, and swirled it around to combine.
Each day for 5-7 days, add the same equal parts of these three ingredients to the mixture:
2 Tablespoons fresh, grated ginger
2 Tablespoons cane sugar
2 Tablespoons water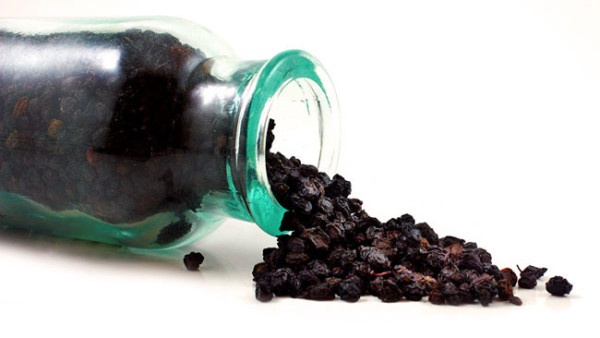 Elderberry Soda

I make my version of Elderberry Syrup every fall and sometimes have a bit left over as spring turns into summer to use for a delicious soda. It's quite easy to make at any time of the year though! Here's my recipe and another recipe here.
1 cup dried, organic elderberries
4 cups water
1 teaspoon organic ground cinnamon or 1 Tablespoon cinnamon bark
1 teaspoon organic whole cloves
1 teaspoon organic ground ginger or 1 Tablespoon ginger root
1/4 cup organic wild cherry bark
1 Tablespoon organic dried orange peel
Put all these ingredients into a sauce pan and bring to a boil on medium high heat. Once the mixture boils, turn the heat down and let the mixture simmer for 30-40 minutes. Using a strainer, pour the mixture into a large glass or Pyrex bowl (compost the herbs and berries). I like to press down with a wooden spoon to make sure I get all the juice and flavor I can! Let the mixture cool a bit and add 2 cups raw, organic honey to the mixture while it is warm, but not hot. This helps the honey to incorporate into the juice without the need to heat.
This makes about 5 cups of a rather thick syrup (thick enough to use on pancakes or waffles).
For the Soda

In a half-gallon pitcher or jar, add 2 cups of Elderberry Syrup and fill almost to the top with cold, filtered water. To this, add 1/2 cup of the Ginger Bug. Stir to combine with a wooden spoon. Cover with cheesecloth and a rubber band and allow to sit at room temperature for 3-5 days while it ferments. Depending on the weather, season, ambient temperature, and other variables, it may ferment quickly or take a little longer. Taste it after 2 days and see how it tastes to you and then decide if you'd like to let it go a little longer.
You can bottle your soda at this point, if you'd like. Use bottles with a screw top or bottle as you would homemade beer. I prefer to make small batches and drink it rather quickly as they do continue to ferment, even if stored in sealed bottles in the fridge.
Experiment!

Once you've made the Elderberry Syrup, you can use the same technique to make syrups from other fruits and herbs. A rose or lavender syrup or a fruit juice base would work nicely for a home-crafted soda. As you use some of the Ginger Bug, add equal parts fresh, grated ginger root, cane sugar, and water to replace. Like a sourdough starter, this culture can last for quite a while if tended properly and you can have the makings for delicious homemade sodas at your fingertips!