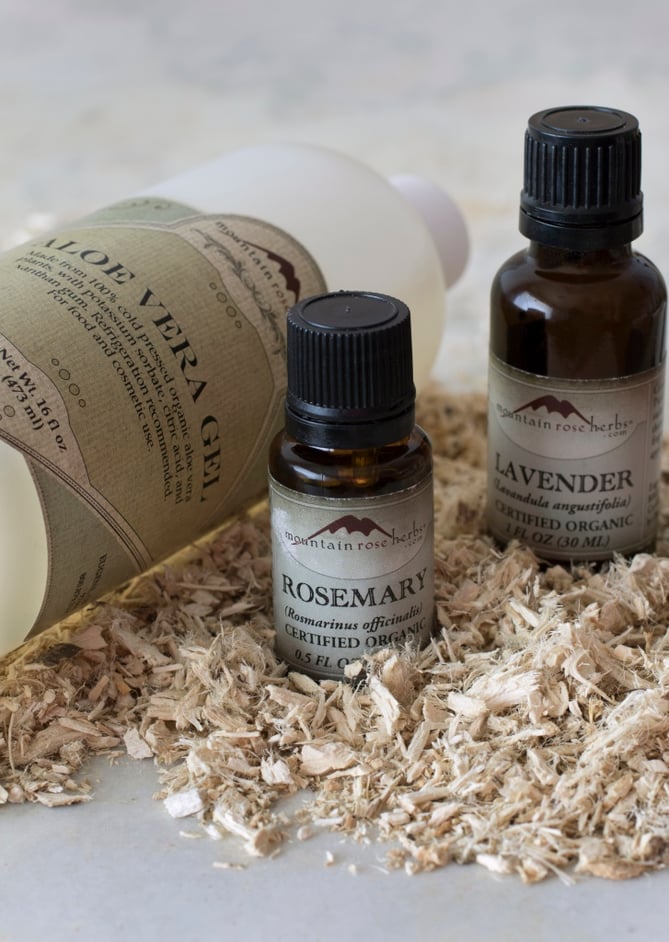 Tangled hair and tired of it? Have you tried all of the fancy spritzes and sprays out there? Ready to make your own and customize the scent? Well, we have the perfect herbal recipe for you! When applied to wet hair, the mucilaginous quality of organic marshmallow root mixed with aloe vera gel will coat, soften, and help smooth out those knots, making it much easier to brush through those otherwise difficult to manage manes. This mixture will also help flatten out and tame a bed head, giving you perfect, soft, shiny and ready-to-go hair within just minutes of rolling out of dreamland.
"Tame the Mane" Detangler Spray
Ingredients:
Directions:
Place water and marshmallow root in small sauce pan, and bring to simmer. Cook until reduced by half. This should take at least 30 minutes.
Strain out the liquid and compost the spent marshmallow root.
Allow marshmallow tea mixture to cool.
Pour into 8 oz spray bottle, adding in aloe vera gel, lavender essential oil, rosemary essential oil, and a carrier oil of choice.
Keep refrigerated and use up within 1-2 weeks.