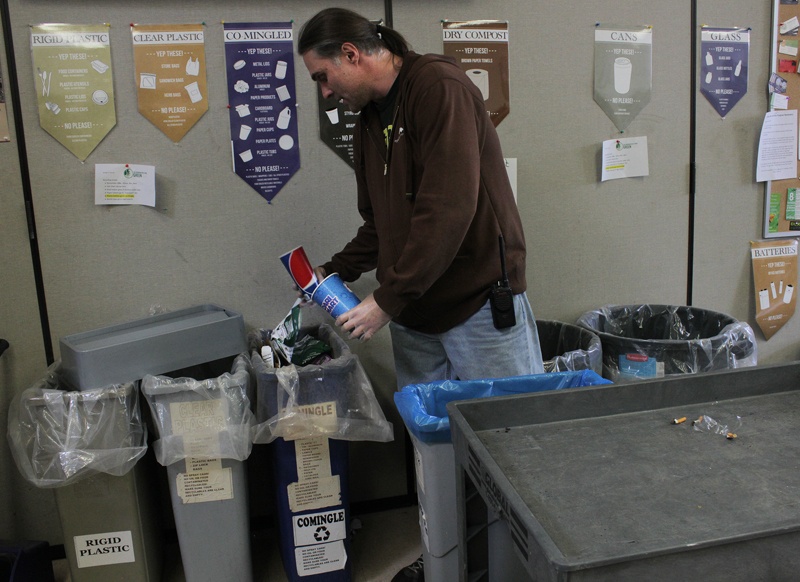 When one tugs at a single thing in nature, he finds it attached to the rest of the world. -John Muir

As a zero-waste company, Mountain Rose Herbs is committed to taking responsibility for the waste generated within our business. We make it a priority to reduce first, then reuse and recycling everything we possibly can.
While some packaging used to keep products safe and fresh is unavoidable, our tireless Facilities crew and our 3 Master Recyclers on staff come up with creative ways to repurpose every scrap of discarded material everywhere in our facility. In large part, we're able to accomplish zero-waste diversion rates because we partner with local reclamation non-profits and businesses, keeping reusable materials out of the landfill and supporting our local economy.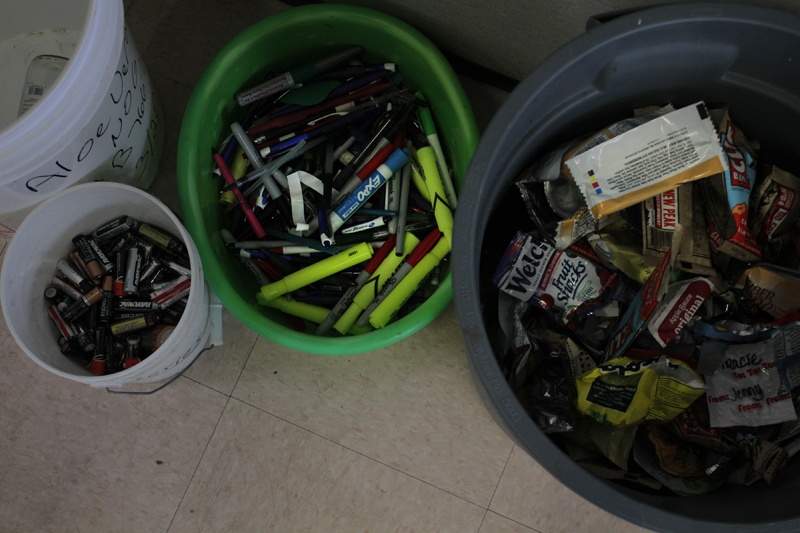 Here are some examples...
Twist ties and paper towel rolls are sent to MECCA, a local non-profit dedicated to diverting materials out of the waste stream and into our community's creative endeavors, to be used for art projects.
All waste oil from bulk and vegetable carrier oils is collected for salvage by SeQuential Pacific Biodiesel, an Oregon-based biodiesel producer.
Block Styrofoam is sent to NextStep Recycling, a local e-waste recovery and training non-profit organization, to be used for shipping refurbished electronics.
Botanical refuse material is donated to local nurseries like Garden Starters to make sweet, sweet compost.
Did you know…?

Mountain Rose diverted 92.8% of waste materials in 2013!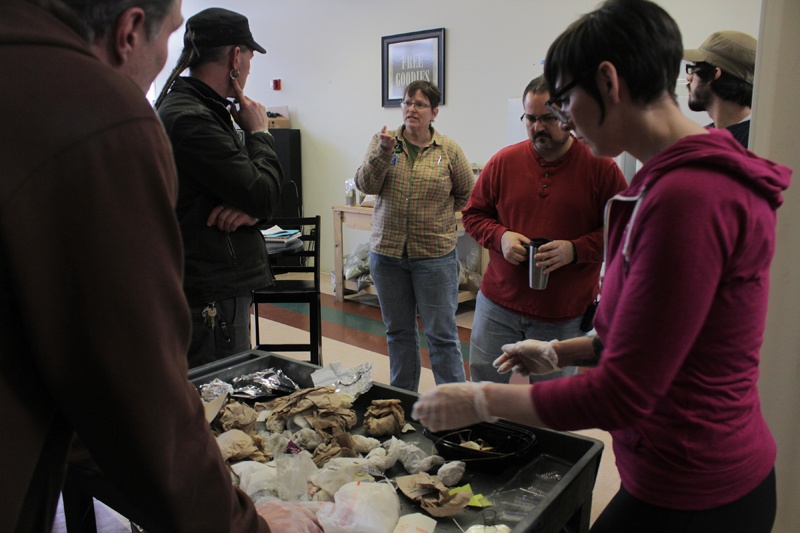 Educating our staff about our zero-waste policy and recycling practices is important to maintaining that diversion rate. Earlier this year, the Mountain Rose Herbs' GreenTeam hosted an in-depth recycling class for employees. We had the pleasure of having Kelly Bell, Lane County's Master Recycler Coordinator, at the training.
Contact Kelly Bell for more information about the Master Recyler program here in Eugene, Oregon.
Website:
http://www.lanecounty.org/Departments/PW/WMD/Recycle/Pages/masterrecycler.aspx
(541) 682-2059