We are pleased to present our 2014 Sustainability Report! This is our third annual report created to measure and monitor our sustainability metrics. We're accomplishing great things! We are especially proud of being a Zero Waste company and diverting 93.6% of our waste - which is unprecedented for a company of our size. In addition, we offset 366 tons of CO2 emissions, collected 550 lbs of donations during the annual employee-led Food and Clothing Drive, founded the Mountain Rose Green Team, and won 2nd place in Eugene's Business Commute Challenge!
Thank you for taking the time to review our progress. We continue to innovate and improve our sustainability practices, in large part because our customers inspire us and support our mission.
Read the full report here: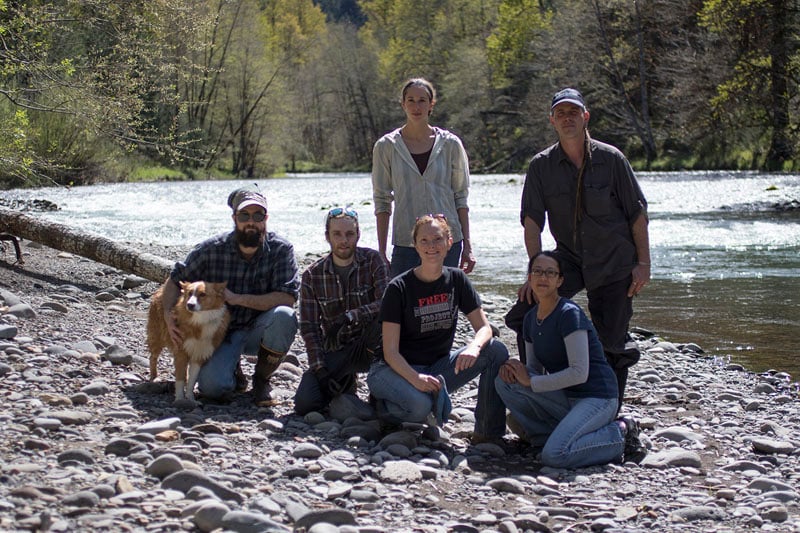 Sustainability Accomplishment Highlights from 2014...
Scored the highest performance level with IMO Fair for Life Fair Trade for both Hired Labor and Handler certificates.
Increased the number of fair trade products we offer to include: organic coconut oil, peppermint essential oil, smoked black peppercorn, and whole chilies.
Worked with the Non-GMO Project to verify these products: organic beet root powder, organic broccoli sprouting seeds, organic wheatgrass sprouting seeds, and wheat germ oil.
Vice President/Co-Owner, Shawn Donnille, named Visionary Leader by Beyond Toxics.
Started an employee-led Stewardship Program to clean up our neighborhood wetlands.
Assessed our landscaping, retention pond, bio-swale, and irrigation system in accordance with Salmon-Safe requirements.
Sponsored a record-setting 12 restoration projects through the Mountain Rose River Project.
Added "walking" to our employee commute program, awarding employees 20 cents/mile for trips to and from work.
Nearly 40% of staff participated during the week-long Business Commute Challenge.
Remodeled the Pick-Up Parlor and Showroom using up-cycled materials in Eugene, OR.
Distributed the first customer survey in 3 years to learn how we can better serve our customers.
New warehouse equipment and technology improved productivity, efficiency, and safety.
Donated $500 to each of these organizations through the Free Herbalism Project: Occupy Medical, the American Herb Association, and the Herbcraft school.
Questions? Contact Alyssa Lawless, Director of Sustainability, sustainability@mountainroseherbs.com
Visit our website to view all of our Sustainability Reports!