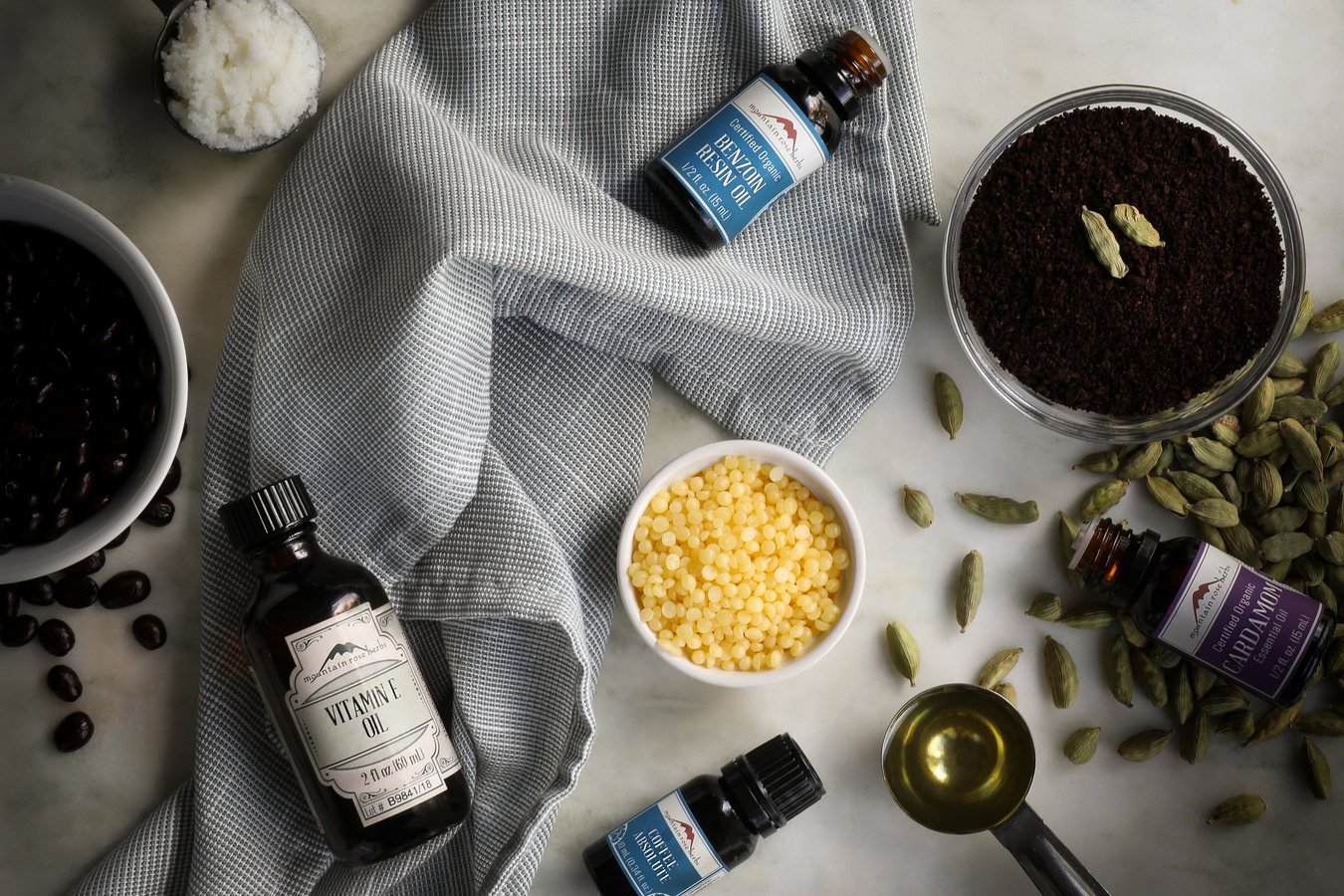 There's nothing that puts pep in my step quite the way my morning coffee does. The earthy, roasted aroma and flavor sends signals to my brain that it's time to "perk" up and get into productivity mode. Knowing what amazing things aromatherapy is capable of doing for our bodies, I wanted to create a way to enjoy this feeling without having that second or third cup of roasted goodness. Lip balm seemed like the perfect candidate as it's a self-care product that I use often, and I'm always looking for fun and creative lip balm recipes to try. I also appreciate that I can use it as often as I like with no risk of the coffee jitters! This unique lip balm also makes a great gift for your favorite coffee lover.

Coffee Cardamom Lip Balm
Makes about 8-9 tubes

Ingredients:
Directions:
Add almond oil, shea butter, beeswax, and coffee grounds to a double boiler over just simmering water.
Heat until oil, butter, and beeswax melt together.
Strain out coffee grounds through a fine mesh cloth or tea net.
Wipe out any remaining debris from double boiler and pour the strained liquid back into the double boiler.
Allow mixture to cool for a couple of minutes.
Add essential oils and vitamin E.
Stir well and pour into your lip balm tubes.


Want more DIY Coffee-infused body care recipes?
You may also enjoy: