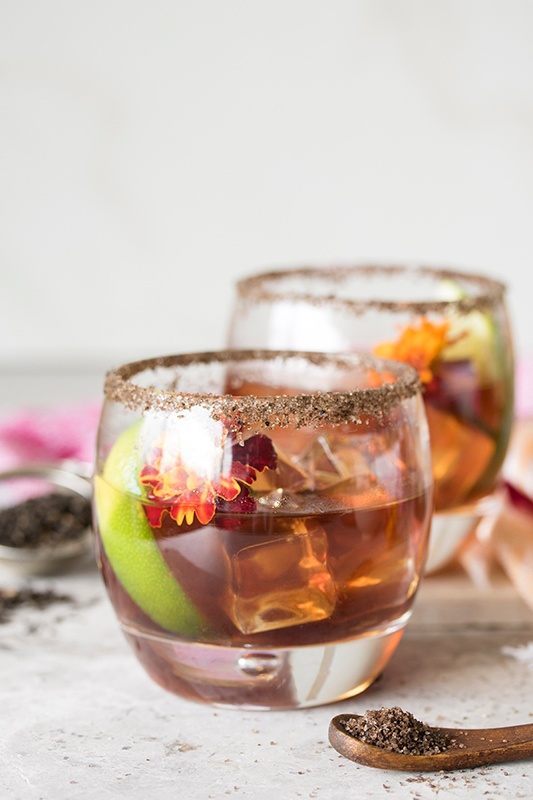 In Mexico, Cinco de Mayo is a commemoration of the country's unlikely triumph over French forces in the late 1800s. But May 5 has taken on a very different meaning in the U.S. Many of us here know this day as a time to celebrate Mexican-American culture. And what better way to celebrate than with some festive herbal beverages?
My partner and I find great joy in sharpening our novice mixology skills in our kitchen in the woods of Eugene, Oregon. Having daily access to hundreds of herbal delights at Mountain Rose Herbs has really upped our homemade cocktail game.
To celebrate Cinco de Mayo, we developed one herbal cocktail and one mocktail so that everyone can partake in the festivities!


Fireside Margarita Recipe

Makes 1 serving.
Ingredients
Kiawe smoked salt, for rim
1 organic lime wedge
2 oz. tequila, silver
1/2 - 1 organic lime, juiced (amount depends on how tart you like your margaritas)
1/2 tsp elderberry syrup
Directions
Swirl lime wedge around the outside of a margarita glass. Then dip the rim of the glass in small plate covered in kiawe smoked salt and garnish glass with lime wedge. Place all remaining ingredients in a cocktail shaker. Fill with ice. Shake vigorously for 30 seconds. Strain into glass. Enjoy!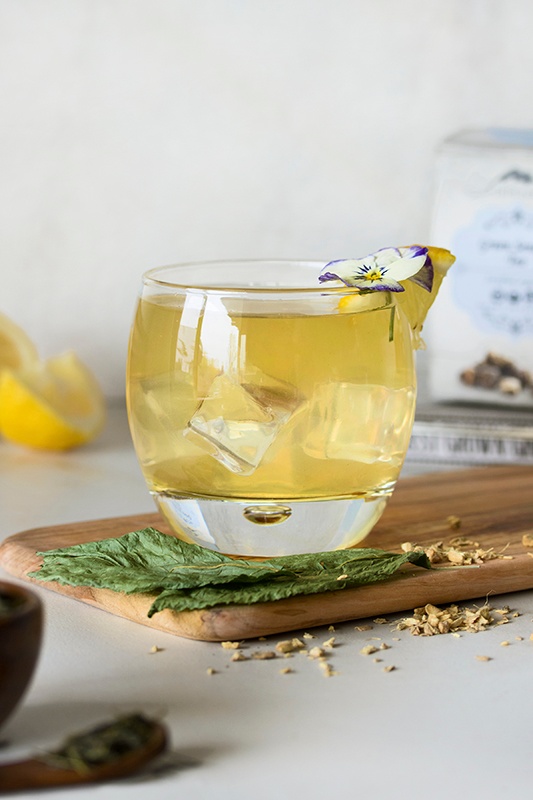 Ginger Palmer Mocktail recipe

Makes 1 serving.
Ingredients:
Directions:
Bring water to boil. Put next three ingredients into a disposable tea filter. Once water has come to a boil, remove from heat and steep herb-filled tea filter in water for 6-8 minutes, or until desired strength. The flavor should be much more concentrated than a typical cup of sipping tea to ensure the herbal goodness shines through. If time allows, let the tea cool to room temperature. Then fill highball glass with crushed ice. Add 3 oz. of cooled tea, lemonade, and simple syrup. Stir. Then top with ginger beer and garnish with a lemon wedge. (While this recipe is intended to be alcohol-free, it is also delicious with 2 oz. vodka.) Enjoy!


You may also be interested in: