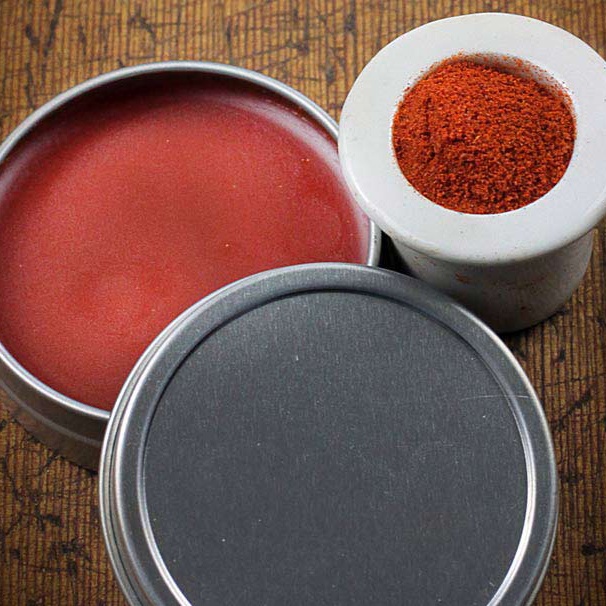 This classic topical formula can be used to help ease occasional aches and pains associated with activities like hiking and biking or to help warm up the joints when faced with the chill of cold weather. I like to keep this ointment handy during the active summer months and throughout the wintertime for just these reasons. It also makes a wonderful gift that's super easy to whip up. Simply rub into occasional achy muscles for a little relief, avoiding broken skin, as needed.
Cayenne & St. John's Wort Salve Recipe
Ingredients
Directions
Using a double boiler, mix the oil with the cayenne powder and warm very gently. Allow to cool and then heat up again, being sure not to let the oil bubble.
Remove from heat and allow to sit and infuse for 24 hours.
The next day, strain oil through cheesecloth to remove excess powder.
Place herbal infused oil and beeswax into your double boiler and gently warm over low heat until the beeswax melts.
Quickly pour into tins or glass jars and allow to cool completely.
Salves should be stored in a cool location where they will remain semi-solid.