2020 has been a year of rediscovery. As we have all been limiting trips to public places, many of us have found more interest in cooking and in creating DIY products to use around the home. It was fascinating to take a look at our top recipes of the year and reflect on just what our herbal community has found to be the most helpful in 2020. The silver lining to this year is that, although it has been difficult, we are more resilient than we were yesterday, and we will continue to learn and grow every day forward. We hope you enjoy this recipe roundup as living proof of our collective vision for a healthy and sustainable tomorrow. Cheers to a hopeful new year!

With national shortages of canning supplies this year, many of you found that making your own pectin was an empowering skill to have in your "canning toolkit." Pair homemade pectin with a perfectly tart, sweet, and spicy hibiscus pepper jelly recipe, and you'll be well on your way to a stocked pantry that your family is sure to be excited about.



This versatile, economical, and healthy hummus recipe proved to be a great snack for those hungry home-schooling children and busy parents. This classic hummus recipe is perfection, but we've offered five unique flavor twists so this handy staple won't ever get boring.


It's apparent that people were looking for some ways to help handle new stressors in 2020. Harnessing the power of adaptogenic herbs like holy basil, ashwagandha, and astragalus, this sweetly supportive herbal elixir for stress proved to be a handy addition to the home apothecary. Formulated by our friend Tina Sams, this recipe brings together age-old herbal practices from Ayurveyda and Traditional Chinese Medicine to help our bodies naturally manage stress.⁠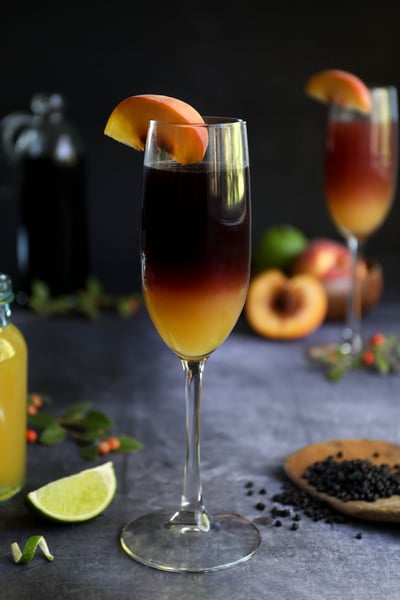 With a need to support the immune system and take the edge off, this specialty cocktail and mocktail recipe was the perfect sipper this year. Refreshing peach juice paired with an elderberry infusion creates a two-tone craft cocktail that even the professional mixologist can appreciate.

This alcohol-free herbal preparation combines the powers of vinegar, honey, and your favorite herbs. Both apple cider vinegar and honey have been used for millennia to boost the immune system, soothe dry throats, and temper digestive issues. It's easy to see why tasty oxymels have been popular in 2020.
With people taking their health more seriously, this guide to making tasty root beer was an educational resource that many of you enjoyed. Herbalist and naturopathic "fizzician" Dr. Glen Nagel generously offered to share his tips and tricks for making his famous homemade root beer with health-supporting ingredients like burdock, ginger, reishi, and astragalus. ⁠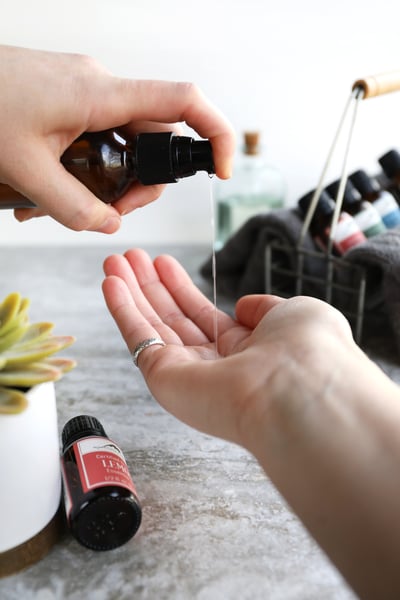 Excellent hygiene was definitely on the collective mind! And while there's no substitute for frequent and proper hand washing, alcohol-based hand cleansers can definitely be useful for fighting germs when a sink session isn't an option. Our super-simple DIY gel hand cleanser recipe incorporates nourishing aloe vera gel to counteract the drying effects of the alcohol, plus a homemade four thieves® essential oil blend for further support.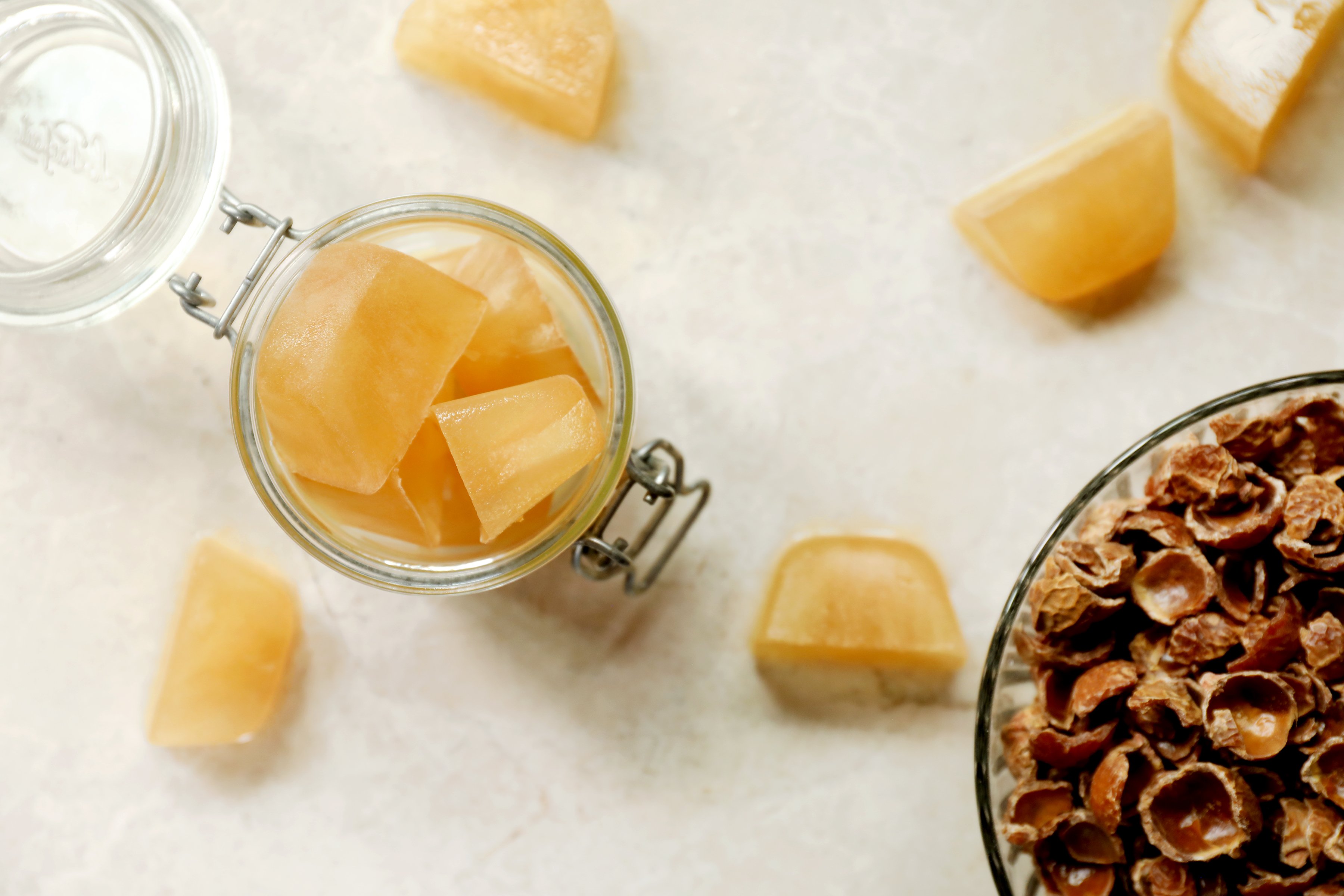 Our clothes are in constant contact with the largest organ in our body, so it makes sense that we'd want to clean them with the same sorts of natural, toxin-free products we choose to care for our bodies. Soap nut laundry detergent has proven to be an effective and affordable alternative to synthetic chemical detergents. Not only that, but soap nuts on their own are shelf stable for quite a long time, so having these in your home is a great way to avoid the store and maintain some self-sufficiency.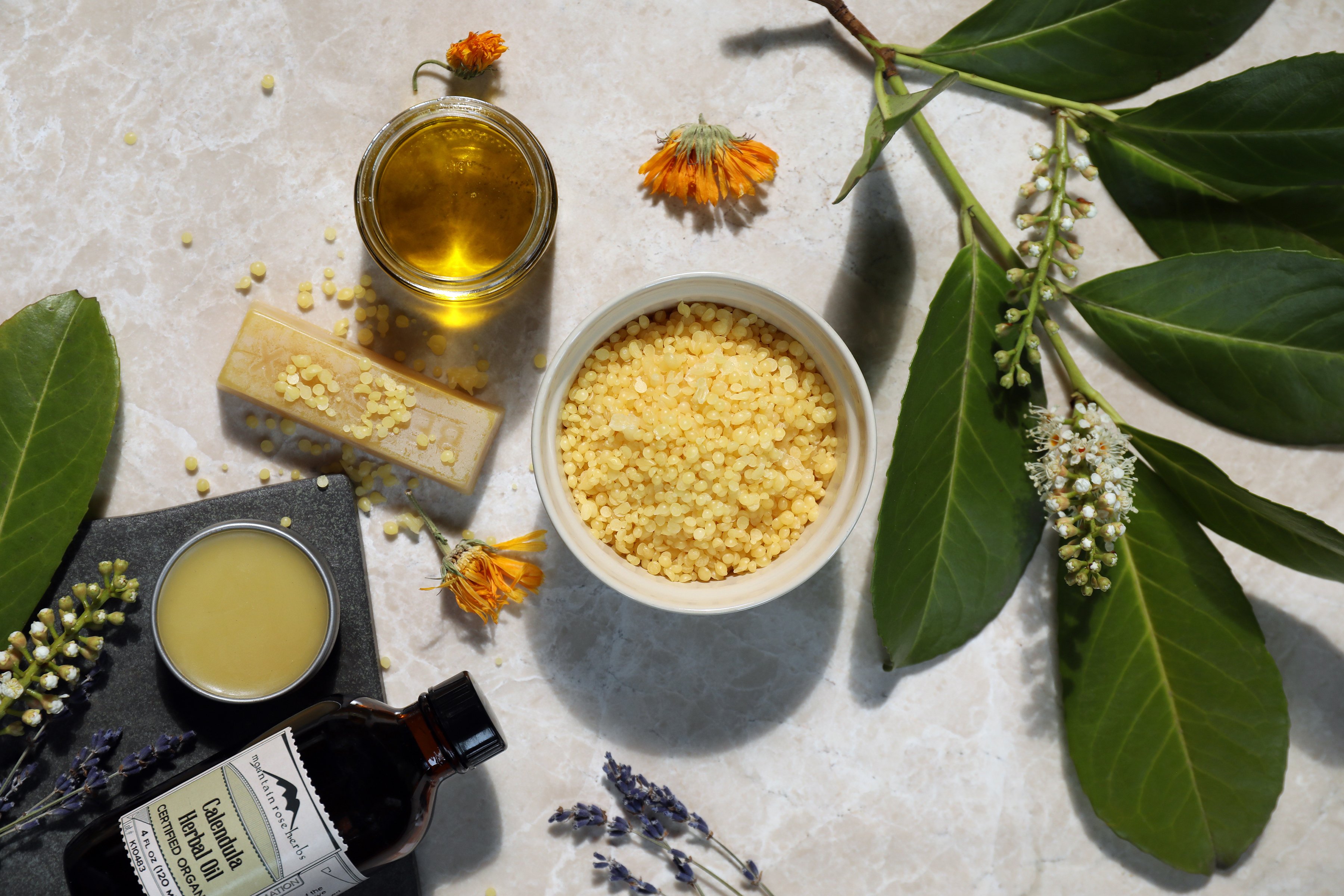 This perfectly simple and versatile recipe requires just three skin-loving ingredients: calendula-infused olive oil, organic lavender essential oil, and beeswax—simply melt, combine, pour, and let cool! This nourishing and gentle salve can be used to soothe overworked skin or provide relief to dry lips, making it a year-round home staple.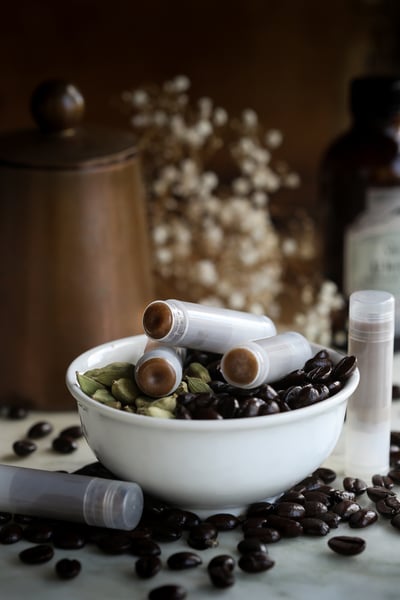 While we found that the herbal community spent 2020 concentrating on the practical basics, this intoxicating lip balm recipe created quite the "buzz" amongst those looking for something fresh, fun, and new to keep spirits perky.
Want more "Best of" lists?
You may also be interested to explore:
Find Recipes and Articles on Herbalism
Herb- Inspired Culinary Ideas
DIY Skin & Body Care Recipes