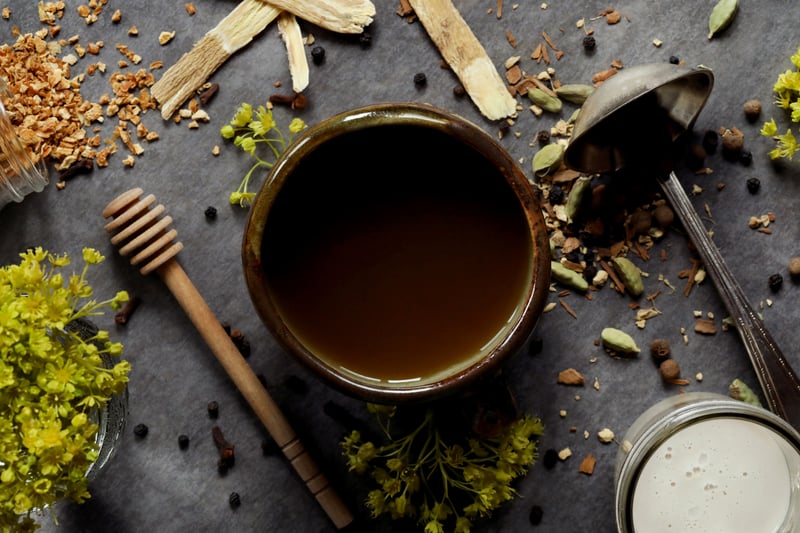 If you've ever checked the ingredients list on your favorite chai blend, you may have found yourself dizzied by the long list of herbs and spices involved. While such an assortment might take some work to assemble, this variety also makes chai spice recipes a delicious way to enjoy a whole host of beneficial botanicals in a single cup. And one of our favorite additions, from both a flavor and wellness perspective, is sweet and adaptogenic astragulus root.
There are countless variations of chai to enjoy (we offer several in our online shop!), but all contain some balance of warming and sweet flavors. Some of the essential "pumpkin spice" elements, such as cinnamon, ginger root, cloves, and cardamom, appear in most recipes (which is one reason chai is so popular during autumn and winter). This classic base pairs well with a surprising range of flavors, making it fun and easy to create tea custom blends to complement your personal tastes and wellness goals—and if one of those goals is immune system support, astragalus root is an excellent addition. *
Astragalus has been found to support immune health and help the body adapt to stress in a healthy way. In fact, it is considered the "king" ingredient in the Traditional Chinese Medicine formula known as Jade Windscreen, a blend taken for protection against spring health threats. As a bonus, it also happens to have a sweet, vanilla-like taste when decocted, which is why this delightful recipe by author and herbal educator Rosalee de la Forêt is among our favorite homemade chai blends!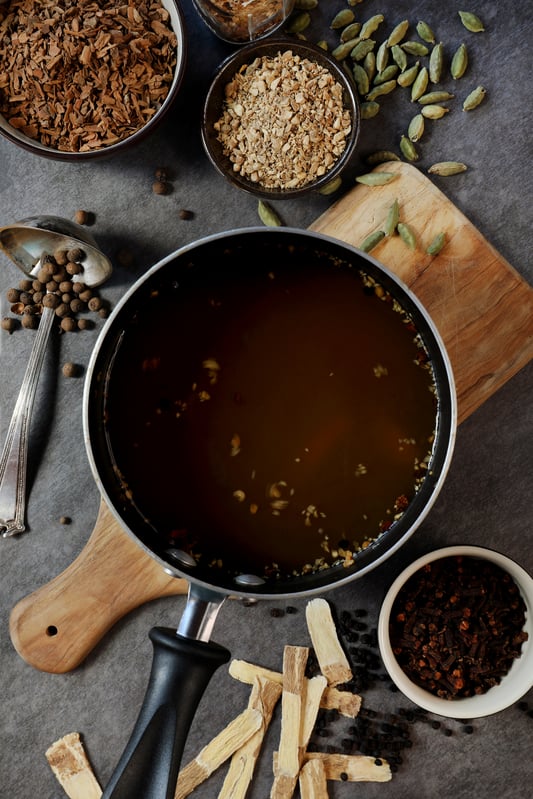 Astragalus Chai Recipe for Immune Support
Makes 6 cups.
Ingredients
Directions
Combine all the ingredients in a saucepan.
Bring to a boil.
Simmer for one hour.
Strain.
Add milk and raw, local honey if desired.
Want More DIY Chai?

You may also enjoy: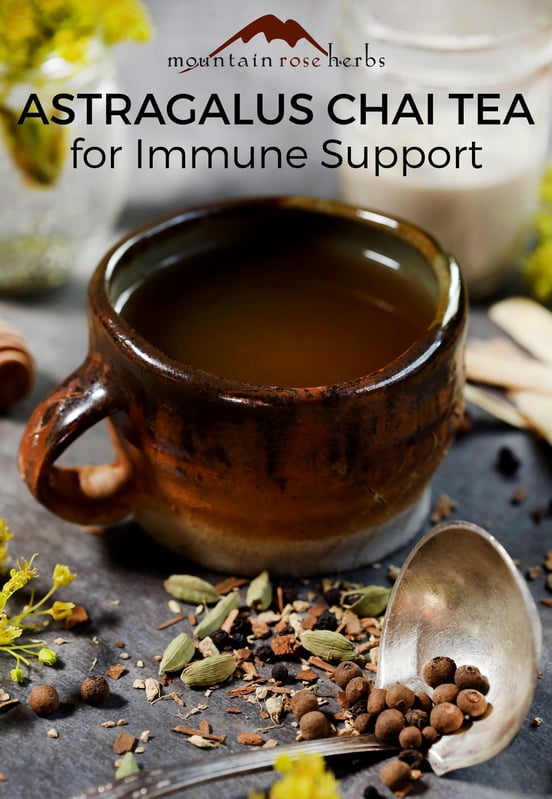 *These statements have not been evaluated by the Food and Drug Administration. These products are not intended to diagnose, treat, cure, or prevent any disease. We recommend that you consult with a qualified healthcare practitioner before using herbal products, particularly if you are pregnant, nursing, or on any medications. For educational purposes only.