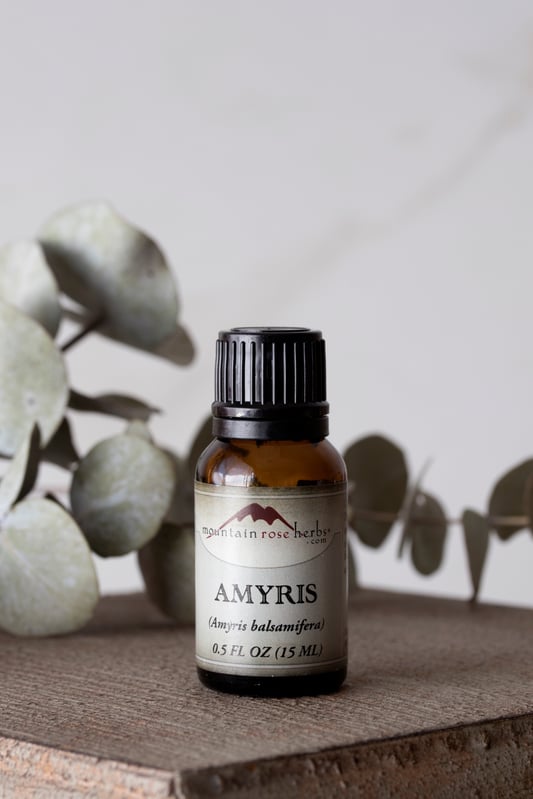 Amyris is a subtle beauty in the world of essential oils. Distilled from the wood of Amyris balsamifera, it imparts a lovely woody scent that may surprise you. It is commonly used as a fixative or base note in blends, and it is sometimes incorporated into sandalwood-like aromas.
What Does Amyris Smell Like?
At first sniff, amyris has a very subtle scent. You need to spend a couple of moments breathing it in to truly appreciate all of the slight nuances this oil provides. The beginning notes are slightly sweet, almost benzoin or vanilla-like. Once these notes fade, you start to pick up on the underlying woody notes that are slightly balsamic, rich, and warming. As the oil continues to dry out, the balsamic woody notes persist.
Amyris is actually one of the oils included in our Sandalwood Aroma Oil that we handcraft in small batches here in Eugene, Oregon. These two wood-based oils have very different top note aromas but do have similar woody dry-out notes. They can be used in the same ways when fragrance blending, but they are not suitable substitutes for use in aromatherapy.
How to Blend with Amyris Essential Oil:
Amyris is a base note with fixative properties. This means that the scent will last a long time, and that the oil will help to prolong the aroma of top note oils like citrus and conifer needle. However, amyris has a soft scent that could be overpowered in an oil blend. It is more of a supportive base note that is best used when you want to promote a top-note-heavy blend.
Amyris is a thicker oil that is tacky to the touch. When blending, it may take more agitation to mix it with other oils. It blends well with other woody notes like cedarwood or ho wood. It also compliments resin oils well, like myrrh or elemi. When mixing with top note oils, it complements the sweeter citrus oils like sweet orange or tangerine and will round out conifer needle oils to create a full forest-scent.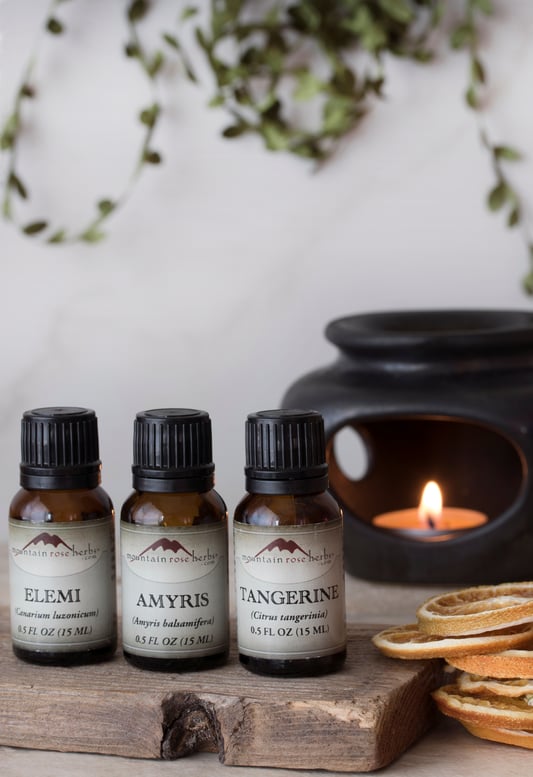 Amyris Twist Diffuser Blend
This delightful diffuser blend has resinous woody undertones with bright citrus top notes. The oils can be added directly to your favorite diffuser or blended in a larger batch and used as needed.
Ingredients:
Directions:
Add all oils directly to diffuser and operate according to directions.
To make a larger batch multiply drops by 10. Carefully count each oil into an amber glass bottle with reducer cap. Label blend and diffuse as needed.
Looking to Learn More About Aromatherapy Blending?