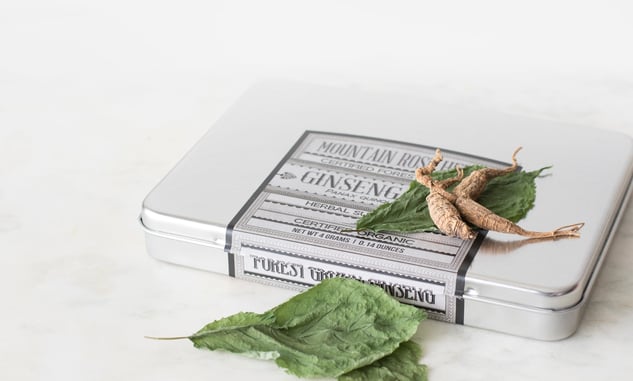 Earlier this summer, The Future of Ginseng and Forest Botanicals Symposium was held on the beautiful Monongahela River in Morgantown, West Virginia. This critical event was organized by Dr. Susan Leopold, Executive Director of the nonprofit United Plant Savers, and we were pleased to be in attendance.
About The Symposium
This event was nothing short of a botanical revolution with American ginseng at center stage. Key stakeholders for American ginseng met in-person over several days to discuss efforts that could protect the future of our country's most precious (and imperiled) flagship botanical, changing the course of its decline in the wild.
Keynote speaker Jim McGraw, a plant population biologist and professor at West Virginia University, reported a bone-chilling statistic. Ginseng is showing a 30% decline in the wild, according to his recent population count research. Habitat loss and poor land management along with illegal harvesting have been the biggest contributors to this beloved plant's demise.
While new policies have yet to be enacted, the government regulators, conservationists, nonprofit leaders, academics, wild-crafters, and land owners in attendance discussed federal regulations that could prohibit digging of wild ginseng younger than 10 years and require licenses for all harvesters.
Very little of the American ginseng that is harvested remains available to the American herbalist; instead it's exported overseas. And its use has been viewed as taboo, resulting in the lack of a domestic market. Much of what's collected in the wild and exported for sale overseas is regulated by CITIES (the Convention on International Trade in Endangered Species of Wild Fauna and Flora).
The hope is that a stronger domestic interest will naturally foster a desire to protect this versatile botanical's habitat and support forest farming efforts, and that landowners will steward this plant and other woodland botanicals as well as propagate and cultivate them. With the support of all stakeholders, the Symposium's goals include bringing high-quality, chemical-free, wild-grown American ginseng back into the hands of the American herbalist, the harmonization of regulations, and the overall heightened awareness of the need to protect this plant.
Doing our part to protect ginseng
I was honored to have a seat at the table, presenting on several panels at the Symposium, but Mountain Rose Herbs has been at the forefront of this revolution for some time now. As the head of botanical sourcing here and a lover of plants, I have been dedicated to ensuring we lead the way in promoting the propagation and cultivation of woodland botanicals for their long-term availability on a commercial level. We are at a pivotal point with many formally wild-harvested botanicals, and we simply must cultivate them to protect their status in the wild. That may mean increased prices for these plants.
Our line of Forest Grown ginseng is the tangible evidence of this work. By purchasing our Forest Grown ginseng root, Forest Grown ginseng leaf, and Forest Grown ginseng whole plant extract, you're supporting these efforts and the essential work of United Plant Savers. You're also helping to build a sustainable domestic market for our prized and precious American ginseng, seeded and stewarded by knowledgeable hands!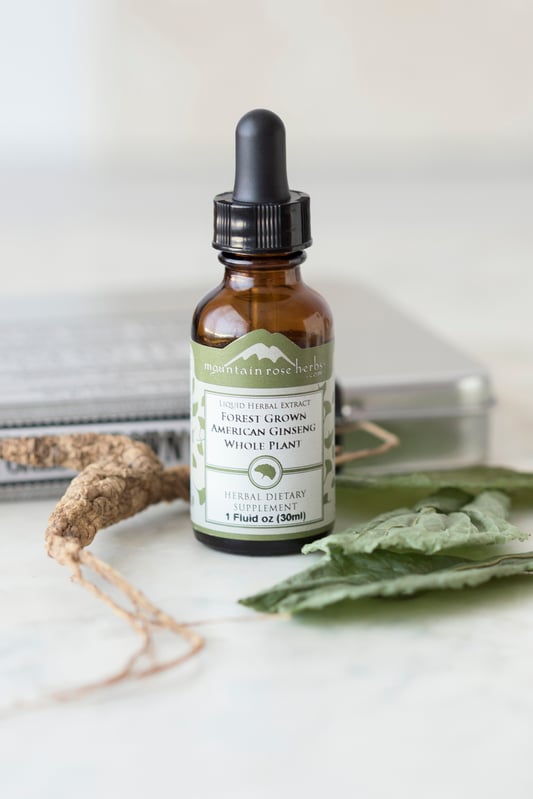 Are you a Ginseng Enthusiast?