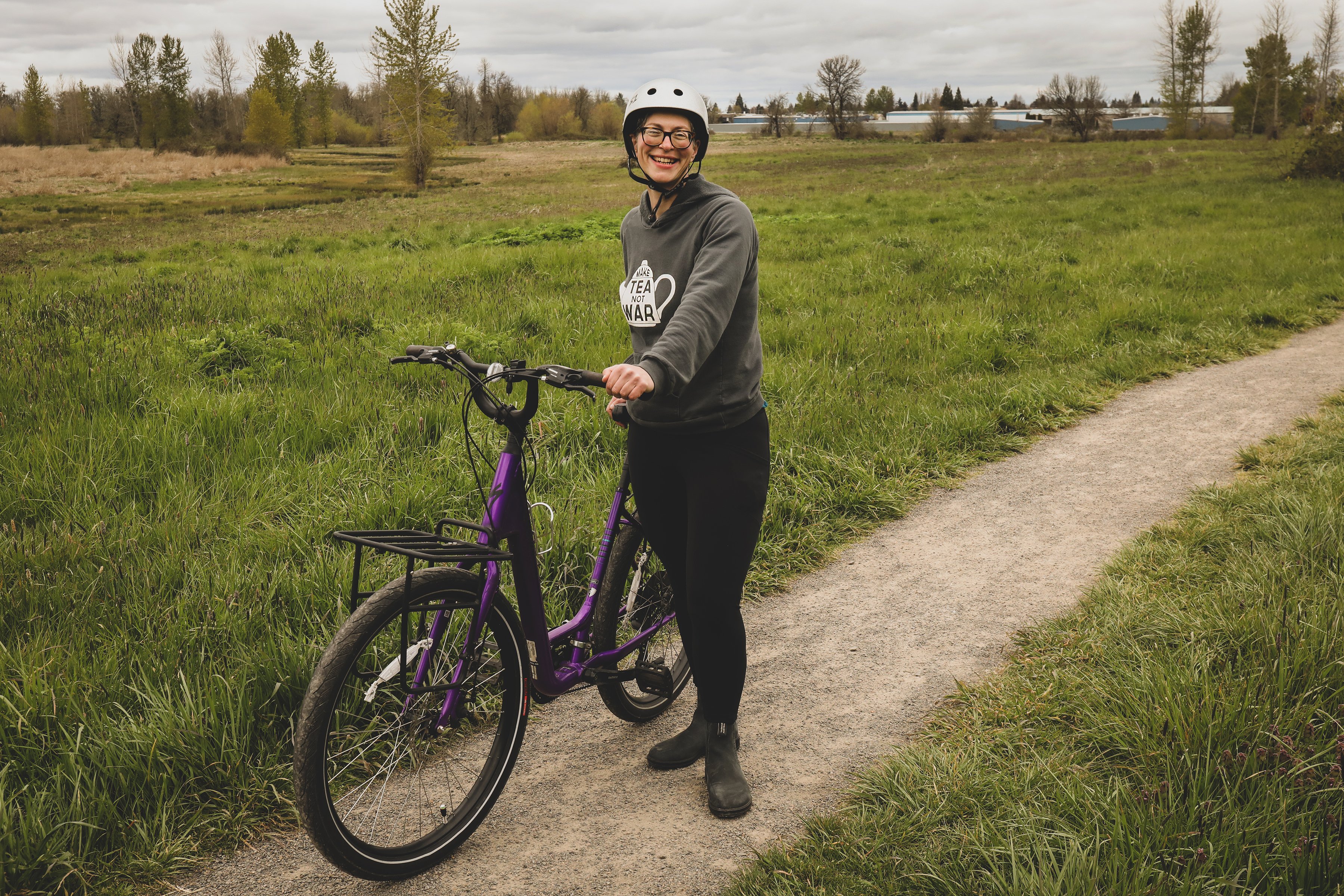 Before I moved to Eugene in March of 2010, I drove a car every day, everywhere. Living in the suburbs of Boston, it was necessary. I didn't know anyone who didn't drive to work, to the grocery store, or even to the gym. When I arrived, I brought my mindset with me and drove everywhere: to work (ten blocks from home), to the grocery store (twelve blocks), and the gym (just over a mile). In my first three months here, I clocked fewer than a hundred miles and made three car payments—clearly not an economical way to get around! I sold my car that June and bought a used bicycle.
I love how cheap it is, of course, but that is only one of the many benefits of living car-free. I ride a bike at least an hour every day, which is great exercise and gets me outside in all kinds of weather. Another benefit of cycling is that moving more slowly through the world gives me a chance to engage more deeply with my surroundings. I make eye contact with pedestrians and fellow cyclists, and I do literally stop to smell the flowers! I also feel good that I am saving energy and helping to fight climate change.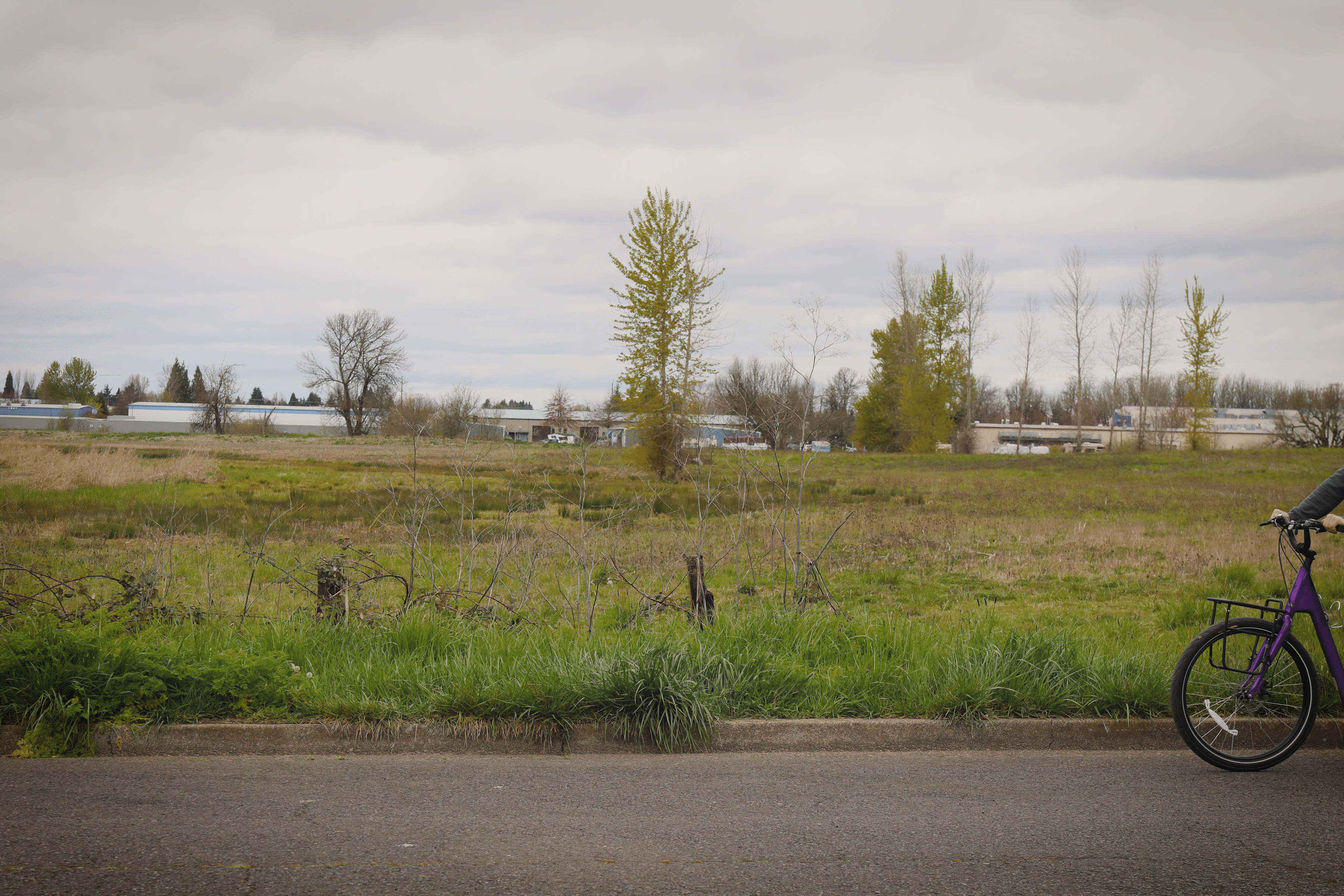 When I came to work for Mountain Rose Herbs in 2016, I was delighted to join a company that shares so many of my values. Mountain Rose cares for our customers' health by providing fresh, high-quality organic botanicals, spices, and cosmetics. We care for the environment through our many sustainability initiatives. And we care for our employees' health and well-being by providing an Alternative Commute Bonus: $0.25 for each mile walking or biking to work, $0.15 a mile for taking the bus or carpooling. In just over three years of employment, I've earned $754.75!
When the rear hub on my faithful used cruiser started making a grinding noise, I decided to upgrade. I spent a sunny Sunday afternoon test-riding bikes with my sweetheart—an activity I highly recommend!—and bought a comfortable, practical new cruiser. It has a step-through frame, which is helpful for running errands, disc brakes to stop me safely in muddy Oregon winter weather, and front and rear racks to carry my groceries, library books, yoga mat, and gym shoes. My budget for this purchase was, yes, $754.75, and that bought the bike and racks, although I spent a little more for flat-proof tires and some anti-theft upgrades.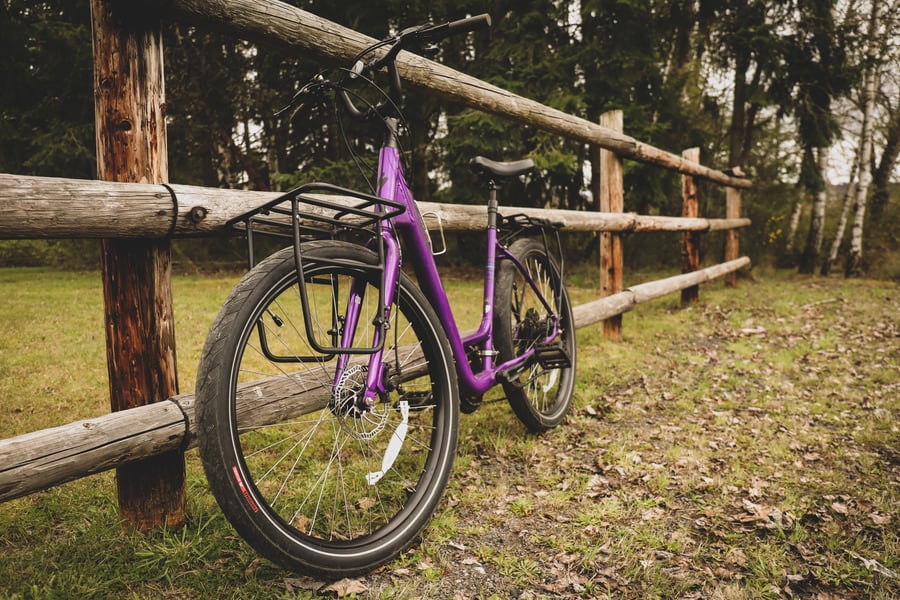 I'm grateful to be able to make the choice to live without a car. I'm especially grateful to be riding to work at Mountain Rose. I hope to ride this sweet new bike for at least the next ten years—her name is Rosey.
Want to learn more about organics and sustainability at Mountain Rose Herbs?
You may also enjoy: