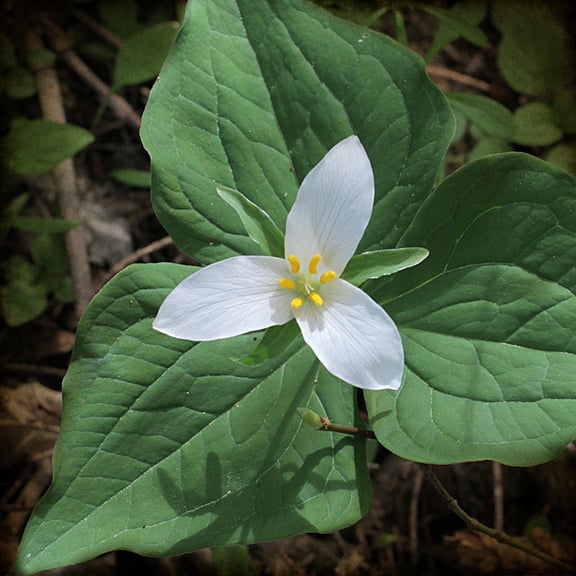 Here at Mountain Rose Herbs, we are passionately committed to protecting both the herbs we use and provide to our customers, and the beautiful wild medicinals found in our forests. But how do we go about this tricky task as individuals and as a community? Educating ourselves about which plant communities (and their eco-systems) are considered sensitive, at-risk, threatened, or endangered is a good first step. Understanding the realities of poaching and the harm caused is another. Only taking what we need from the plant world, finding alternatives that are bountiful or weedy (hello, Dandelion!), and spreading the word to our friends and family about sustainability are all crucial steps.
We can all have "good practices" in mind when selectively harvesting wild herbs, but on a broader scale we need research. Since our inception in 1987, we have relied on organizations like United Plant Savers to help us make informed decisions and help educate our fellow herbalists about what not to pick, what to pick, when to pick it, and how much is sustainable. We work closely with our vendors and wild harvesters in this effort.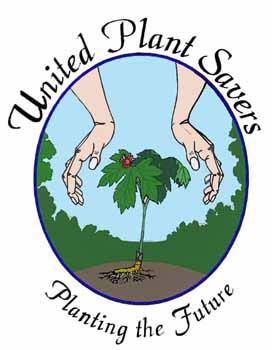 This year, we adopted Trillium through United Plant Savers' At-Risk Healing Herb Program. This is a five year commitment to sponsor one of twenty medicinal herbs found in North America. Trillium is a beauty that greets us in Oregon each spring, and with its history of once being widely sold on the herb market, we wanted to spotlight the risks to our natural splendor and celebrate the efforts to conserve it.
Can you imagine our forests without them?
"United Plant Saver's role as the recognized voice for our native medicinal plants has never been more important and necessary. By adopting one of the plants that UpS has identified as 'at-risk', you are significantly supporting our mission to protect native medicinal plants of the United States and Canada and their native habitat while ensuring an abundant renewable supply of medicinal plants for generations to come." - Sara Katz, Board President
A copy of our adoption certificate is displayed at United Plant Savers' Goldenseal Botanical Sanctuary in Rutland, Ohio as well as our meeting room in our main facility in Eugene, Oregon.
It's more than just talk. We are dedicated to the sustainability of North America's medicinal botanicals. You can be too! Please visit United Plant Savers website and adopt an 'at-risk' herb today! Find out how to adopt an 'at-risk' herb and the benefits of doing so. More information can be found in the brochure here.
United Plant Savers continues to be a resource and inspiration for us!