In an effort to reduce Co2 emissions and elevate healthy living through movement, Mountain Rose Herbs employees participated in the Business Commute Challenge again this year!
For the week of May 9 - 15, we competed against like-sized companies, University of Oregon departments, City of Eugene offices, and non-profits to see who could log the most miles walking, biking, bussing, or carpooling to work.
Last year we came in 2nd but we had stiff competition this year. Mountain Rose Herbs came in 4th place out of 41 teams in our category! We had 47 employees participate and logged 133 trips.
7 employees won raffle prizes from our friends at the BCC including a complete bike tune up, $20 gift certificate to Oakshire Brewing, and $10 gift certificates to local bike shops.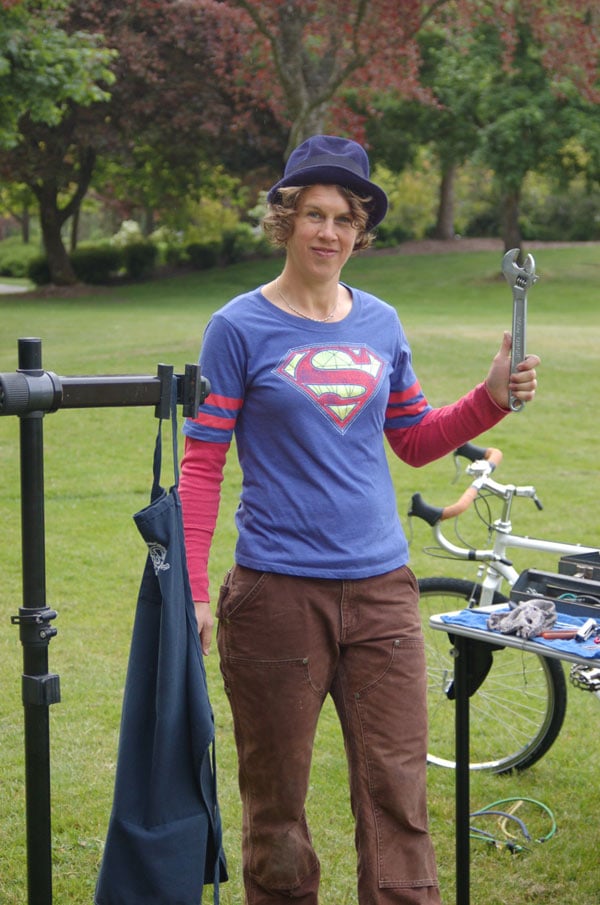 If you like numbers, the BCC set records this year. All together, 242 teams and 2584 participants joined in the fun. We collectively saved 92,548 miles of single occupancy cars on the road and 96,254 lbs of Co2 emissions. And as a group, we burned 131,441 kcals.
Did you know…?
Mountain Rose encourages employees to use alternative modes of transportation year round? We pay staff members who carpool to work 12 cents per mile for each passenger and 12 cents per mile for bus commuters. For those who bicycle to work, we compensate them 20 cents per mile. Every year, we reward the employee who logs the most miles in each category an additional $250.
Employees have access to a covered and locked bike depot, indoor lockers, and showers. Owing to these and other amenities offered to employees, Mountain Rose Herb was deemed a Bicycle Friendly Business by the League of American Bicyclists in 2013.
Learn about other sustainability initiatives!