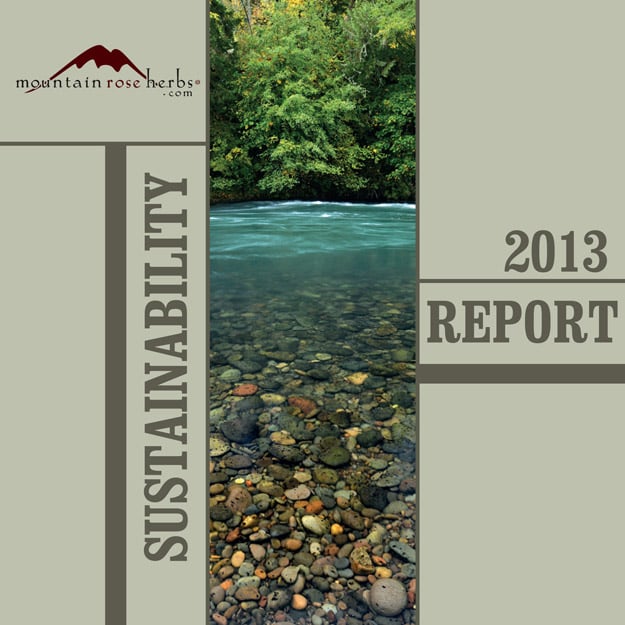 Introducing our Sustainability Report for 2013!
Mountain Rose Herbs operates in line with Margaret Mead's celebrated words, "A small group of thoughtful people could change the world. Indeed, it's the only thing that ever has."
We know that business practices impact the world. It is so important for everyone to do their part to support organic agriculture, reduce carbon emissions, protect the natural world, and speak for those who cannot speak for themselves. This is our mission as a company year after year.
We hope you enjoy perusing our report which examines key sustainability indicators and guides us to affect positive change!