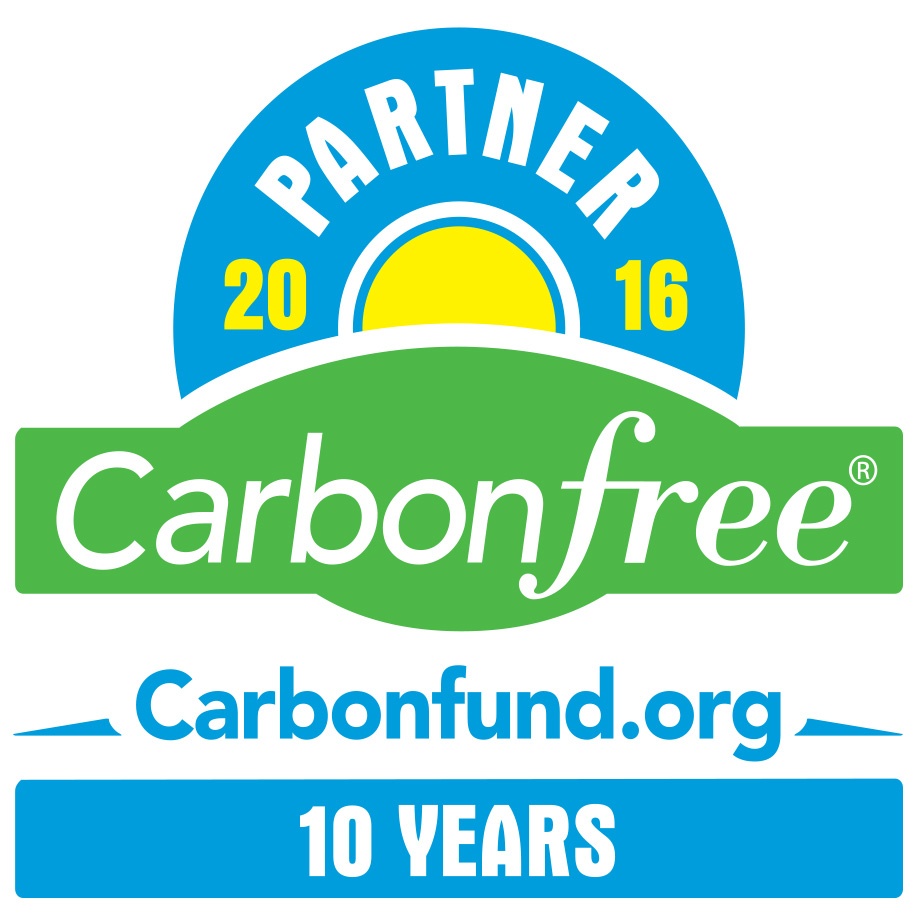 In 2015, we offset 295.5 metric tons of carbon emissions!
We couldn't do it without our friends at Carbonfund.org. This year we're celebrating our 10 year partnership with Carbonfund.org and they will plant 100 trees in our honor!
"Many thanks for Mountain Rose Herbs' long-term commitment to environmental sustainability, and to your dedication to supporting Carbonfund.org's mission and projects." – Linda Kelly, Carbonfund.org Foundation, Business Partnership Manager
Over the past ten years, Mountain Rose has offset 2208.15 metric tons of greenhouse gases – that's almost 5 million pounds or the equivalent of carbon sequestered by 1,810 acres of forests in one year.
Energy conservation is paramount at Mountain Rose Herbs. Our facility was consulted to LEED (Leadership in Energy and Environmental Design) standards, we use Energy Star appliances, we invest in a local Greenpower program, and we have gone solar! Working with Carbonfund.org allows you to reduce what you can and offset what you can't!
Learn more about their projects at Carbonfund.org and our many sustainability initiatives!