The holiday season can be a hectic time with feasts and gatherings and travel, but it also offers a special opportunity to reflect on the precious things that bring joy and comfort to our lives. A hot cup of tea, a spoonful of fire cider, a bowl of delicious curried soup, or a dab of homemade perfume on the wrist are all small reminders of how herbs enhance our everyday experiences...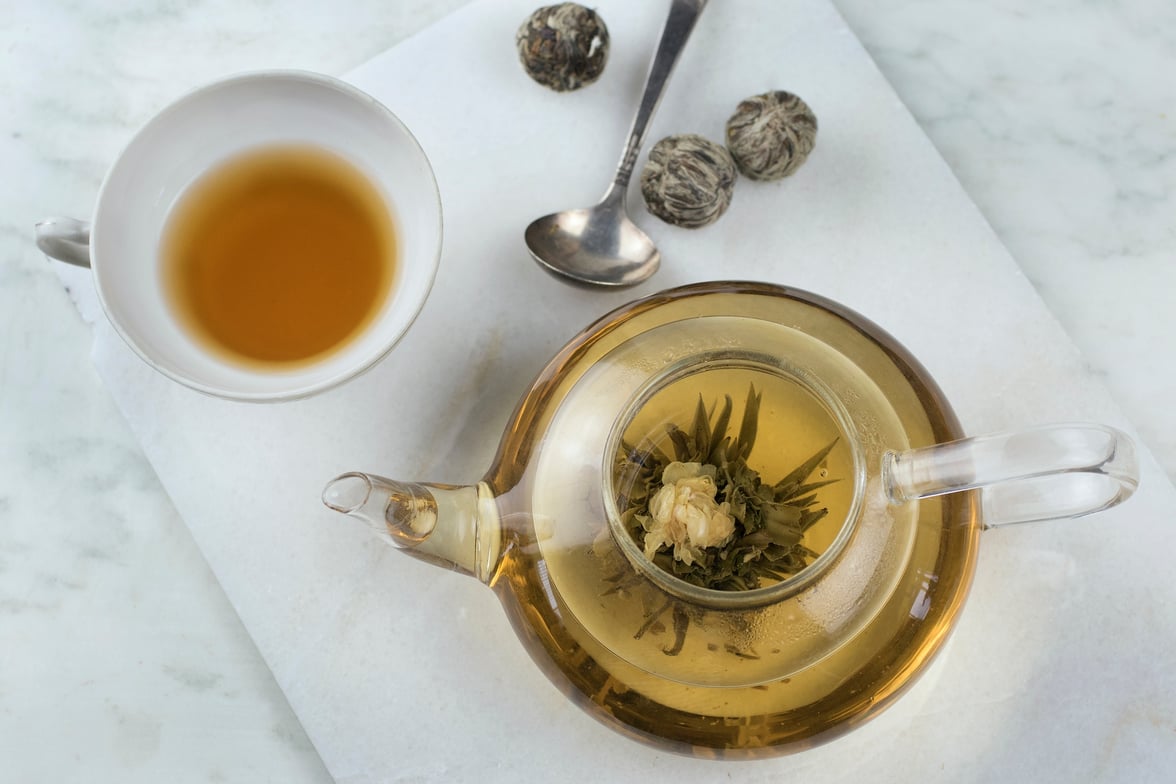 In celebration, we've decided to give away tokens of our gratitude!
For the next 10 weekdays, we will offer up our favorite herbal goodies to help support your health and wellbeing – because, what we're most grateful for is you! Today is Day 1 of our giveaway series and the prize is one of our new organic Flowering Tea Samplers & a beautiful Glass Tea Pot so you can watch the magic unfurl as you steep.