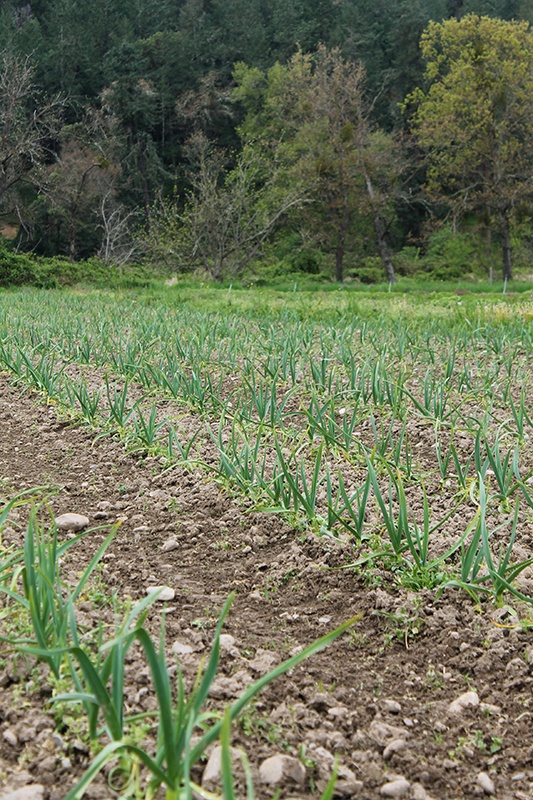 Spring is a time for anticipating harvests and preparing the ground for what lies ahead. Perennial and fall-planted crops are already in the soil and showing growth as temperatures warm and days lengthen. In the spirit of embracing this season, our procurement team took a trip to visit one of our Pacific Northwest farms.
Down in the Applegate Valley of Southwestern Oregon, our Certified Organic farmers patiently wait for the weather to clear, the soil to dry out, and planting to begin. The seedlings are coming out of the greenhouses to harden off while the farmers hope for the heavy spring rains to subside, which will allow them to cultivate the soil and get the plants in the ground. This spring has been especially wet and cool, as anyone in western Oregon can attest, and we are all ready for some sunshine!


Herbs We source From Pacific Northwest Farms*
*Because of crop availability and other variables, we're unable to guarantee that these botanicals will always be grown locally. But we sure like to support our local farmers when we can!



our commitment to sourcing locally
At Mountain Rose Herbs, approximately 35 of our dried herbs are sourced from right here in the Pacific Northwest from our network of 11 certified Organic farms! This means that roughly 10% of all the dried herbs and spices we offer, and around 75% of all of our USA-grown organic herbs, are all sourced directly from organic farmers in our diverse Pacific Northwest bioregions.
WHY WE LOVE THE PACIFIC NORTHWEST
Farmers can grow a diverse array of crops here in the Pacific Northwest, thanks to our mild temperate climate, clean water, and rich agricultural soils. From the world-renowned peppermint leaf known for its bold minty flavor, to the indigenous california poppy, our growers take advantage of the climate that makes our area unique.
By supporting our local growers we also minimize our impact on climate and support our local economies. We know where our botanicals come from and are grateful for our long term relationships with our US and PNW farmers and we look forward to many more healthy harvests.


Share in the bounty of our domestically grown crops.