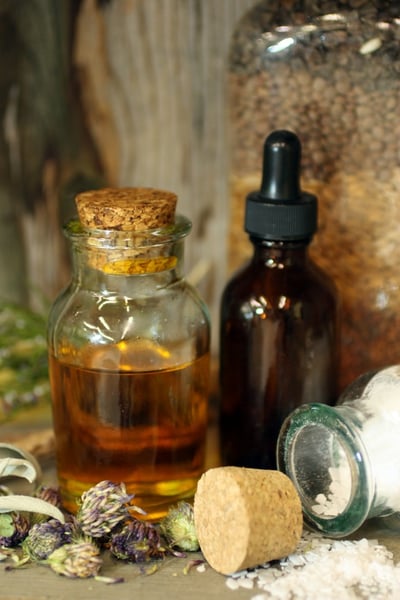 These are some of my very favorite tried-and-true recipes for the summertime. Essentials for the home medicine chest, these simple remedies come in so handy during the warm summer months.


Herbal Relief Oil

This botanical-infused goodness soothes and helps occasional aching muscles, sprains, and bruises.
Pour all ingredients into a 4 oz glass bottle and roll between palms to distribute the oils evenly. Massage into sore and tender muscles as needed.
If you'd like to make your own herbal infused oils, you can learn how to make them in this blog post: http://mountainroseblog.com/diy-herbal-salves/


Herbal Cooling Mist

Apply this mist on sunburns or whenever in need of a little cooling off. Aloe Vera and Lavender offer immediate relief to sunburns and other skin discomforts, shorten healing times, and are soothing, Peppermint is cooling and refreshing, and Green Tea helps reduce swelling and redness.
Pour boiling water over the Peppermint and Green Tea leaves, and infuse until cool. Strain out the leaves, and mix the strained infusion with Aloe Vera Gel and hydrosol. Pour into a spray bottle, then add the essential oils. Shake to combine all ingredients. Use within 1-2 days or store in the refrigerator up to 1 week. Shake before each use as ingredients will naturally separate.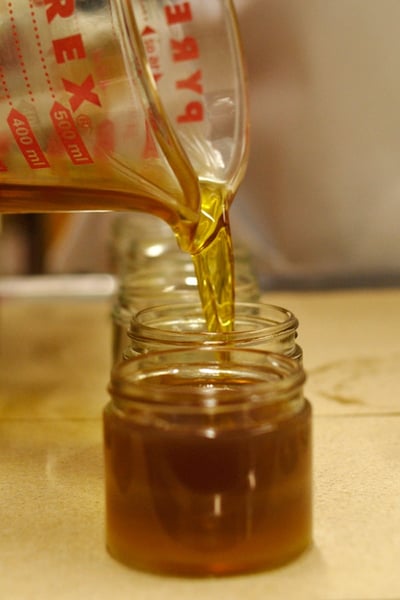 All Purpose Healing Salve

This is a very gentle, soothing salve. Perfect for minor wounds, cuts, bug bites, chapped lips, bruises, or other skin conditions and irritations.
Place dried botanicals into a dry glass jar, and cover with Olive oil, leaving at least 1-2" of oil above the herbs to allow the herbs to swell. Place jar in a sunny window and shake once or twice per day. Allow the oil to infuse for at least 4-6 weeks, or until the oil takes on the color and scent of the herb. Once that the oil is ready, strain using cheesecloth. Place the infused oil and Beeswax in a double boiler, and gently warm over low heat until the Beeswax melts. Remove from heat and add Vitamin E Oil (if using). Tea Tree or Lavender essential oil may also be added during this time. Quickly pour into prepared tins or glass jars and allow to cool completely. Store in a cool location where they will last for 1-3 years.



Lavender, Calendula, and Shea Butter Lip Balm

This nourishing lip balm is made from healing ingredients which soothe dry and chapped lips.
Coarsely chop the beeswax or use beeswax pastilles. Place beeswax, butter, and oil in a small pot or glass Pyrex measuring cup and gently heat in the top of a double boiler until the beeswax and butters have melted. Once melted, remove from the stovetop and stir in the essential oil and Vitamin E Oil. Immediately pour the mixture into lip balm tubes or small containers.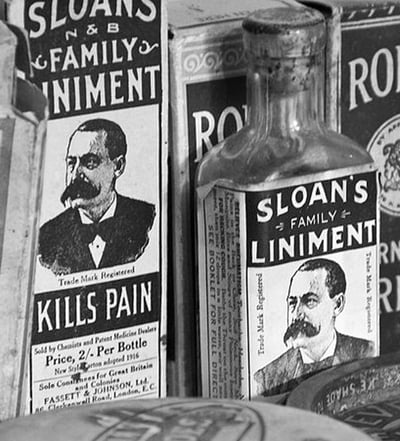 Herbal Liniment

Simple to make, liniments have been made for hundreds of years to offer instant relief for occasional pain, sore muscles, bruises, and sprains. Depending on which botanicals are included, liniments may benefit a variety of conditions including sore muscles, joints, circulation problems, sprains, strains, and bruises. Adding a dab to insect bites (especially with the addition on menthol), really helps to reduce the itching.
Chop herbs finely and place in a clean glass jar. Cover thoroughly with menstruum of choice, and cap with a tight-fitting lid. Place the jar in a warm area and shake daily or as often as possible. After 4-6 weeks, strain the herbs out using cheesecloth. If desired, add Menthol crystals (they will dissolve overnight) and/or essential oil(s). Pour the liniment into dark glass bottles. Make sure to label the liniment for "External Use Only".
These are just a smidgeon of all of the wonderful summer recipes on our blog! Here are links to some of our other favorite recipes from our blog: