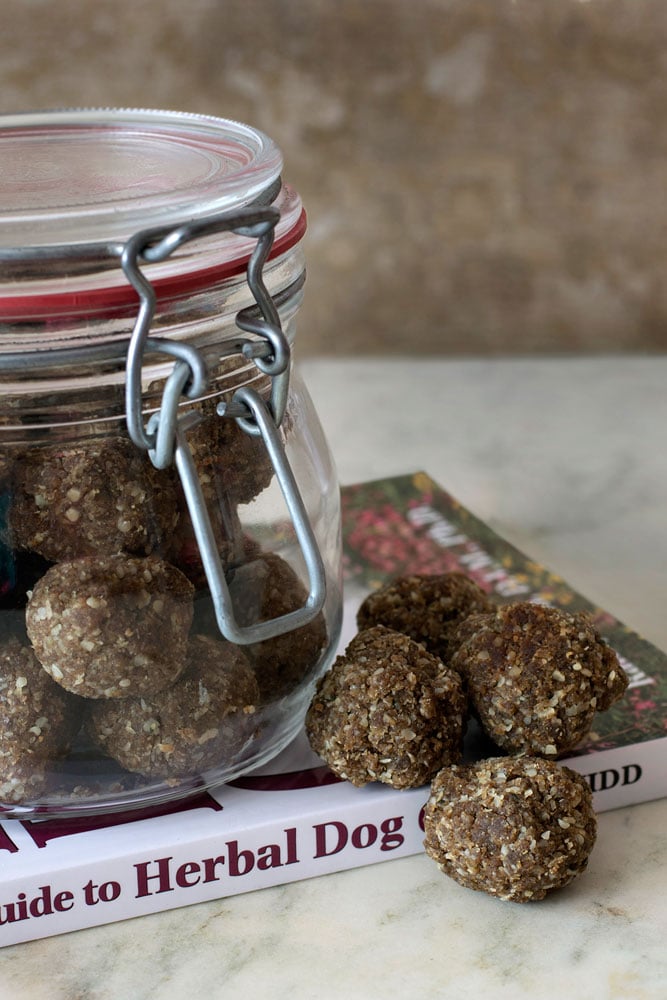 Last winter I experimented with some herbal dog treats for daily support to give my pal a little extra boost. Now it's summer time and he is a healthy, happy, and energetic pup. However, with the sunny season comes road trips, gatherings, and the loud cracks of July 4th. I love these celebrations, but him, not always so much. So, I thought he might appreciate some calming treats for our summer adventures! As usual when doing pet care research, one of the first places I turn to is Dr. Kidd's Herbal Dog Care book. This is a great resource to have on hand if you practice herbal pet care at home or are just beginning to explore your alternative pet care options.
The following powdered herbs can be used to give your dog a calmed spirit. Many of the herbs listed below are also used to help humans deal with the daily aggravations we all experience from time to time. It is highly recommend to try each herb individually to see how your pet responds. This will help you find a combination that works for your canine friend. I encourage you to do a test before making the full recipe. You can do this by making an infusion with the herb you would like to try, pouring the tea over your dog's meal, and observing their behavior.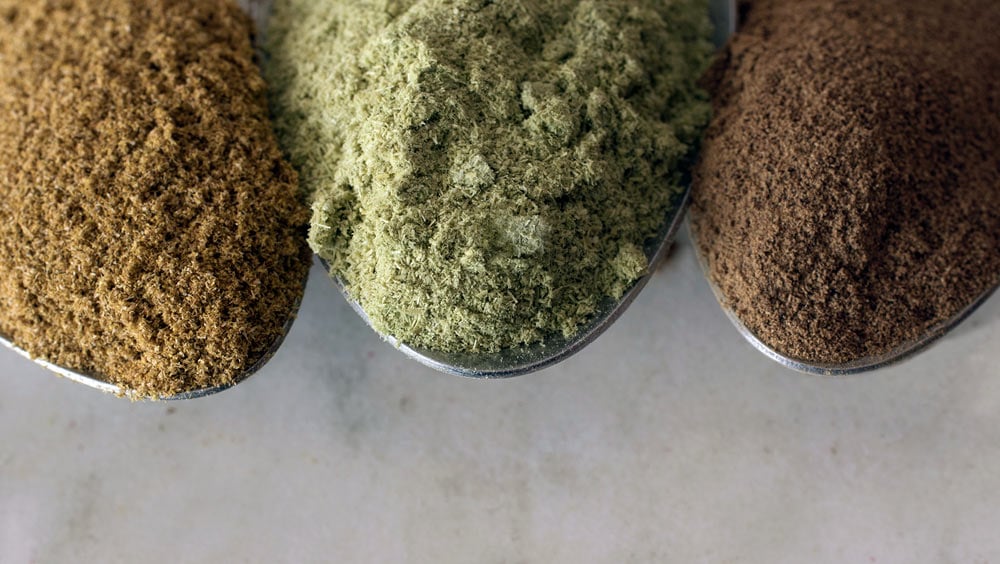 DIY Herbal Dog Treat Recipe
Ingredients
Herbal Blend
1 Tbsp organic Chamomile Powder
1 Tbsp organic Oatstraw Powder
1 Tbsp organic Valerian Powder
Directions:
Pre-heat oven to 300 degrees.

Blend all ingredients together until well mixed.

Roll dough into 1 inch balls and place on pre-lined baking sheet.

Set timer for 10 minutes, bake, and then rotate cookies.

Set timer for an additional 10 minutes and bake.

Remove from the oven and let cool on a baking sheet.

Place in an air tight container like these glass pantry jars for storage.