You've reached the last part of our series on aroma sprays. Go to part one.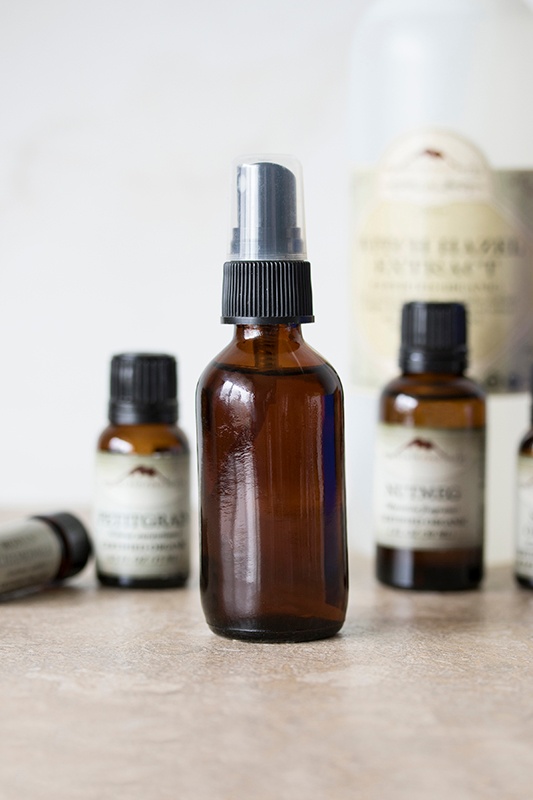 This spray is like a burst of sunshine on a dreary gray day. For half the year here in Oregon, we live under a blanket of moody clouds and wander through a mist of cool rain. A rare slice of sunlight can weave rainbows into our skies, causing great celebration until the clouds creep back and gobble up the rays yet again.
Fruity and light, we formulated this blend with scents that uplift the spirit and deflect the winter worry and sadness that we can all experience from time to time. Known to inspire happy bouts of giggling!
Winter Blues Spray Recipe
Ingredients
Directions
Drip the oils into a glass bottle with a mister

and mix by rolling the bottle between the palms of your hands.

Top off the bottle with witch hazel extract, hydrosol, or vodka.
Shake well.
Spray in the air or on the body when in need of a smile.
Enjoyed This Recipe?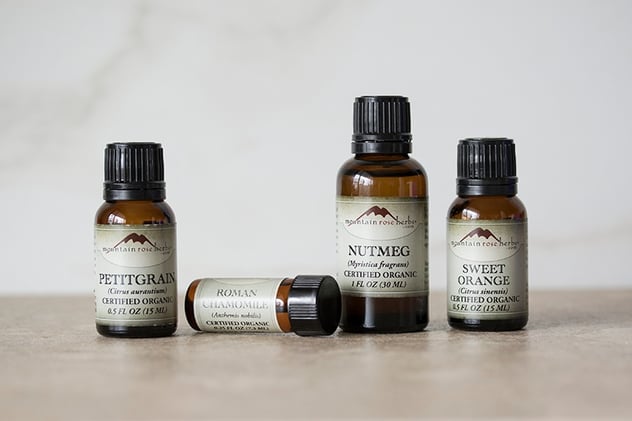 This blog was originally published in 2013. Because it's so popular, we decided to update it for you. Enjoy!