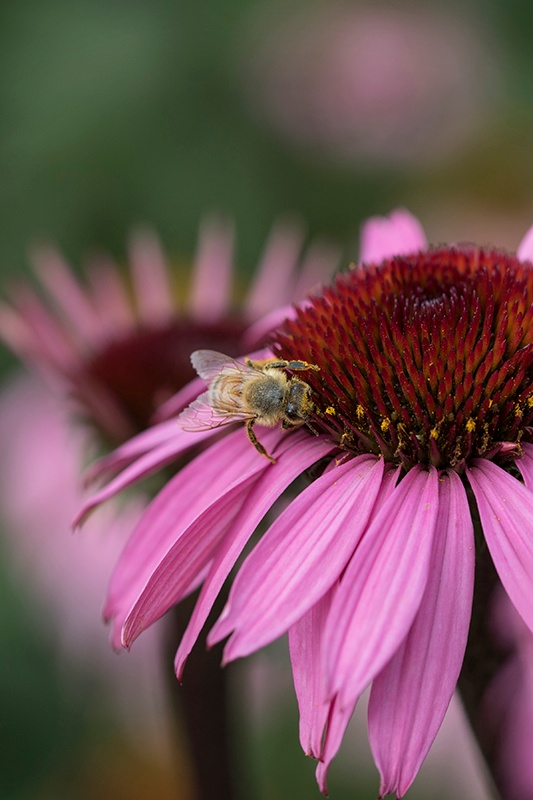 Here at Mountain Rose Herbs, we are so grateful for all of the pollinators in our lives, globally and locally. Our business literally exists on the backs of the bees and other lesser-known pollinators. And as suppliers of herbs, spices, and other botanical goods, we intimately understand that 75% of the world's agricultural products depend on at least one pollinator, which is one reason why we're passionately committed to organic agriculture. June is Pollinator Month, and we're honored to celebrate and raise awareness about the plight of the pollinators.

You Can Help Save Our Pollinators!
Beyond supporting organic agriculture whenever possible, here are four things you can do to help protect the bees and other pollinators in your area:

About Our Pollinator Tea
A couple years ago, we unveiled our delicious Pollinator Tea. Since we are a mission-driven company, we thought this would be an excellent way to draw attention to our pollinating friends, raise money for a local nonprofits addressing these critical issues, and offer another tasty herbal tea for our beloved customers to enjoy. Our Pollinator Tea consists of organically grown herbs found in our home bioregion of Cascadia that are loved by bees and other pollinators. This floral tea can be enjoyed both hot and iced, a favorite even with children. We suggest adding a bit of local honey to show your support for the bees and beekeepers in your area.
Want to be a Pollinator Pro?