One of my favorite herbal preparations to make is a salve. For me, the aroma of wax and olive oil always evokes memories of summers spent adventuring through the beautiful wild places of the Pacific Northwest.
While I love the classic beeswax and infused olive oil combination, it's fun to try out different mixtures – especially when there is an endless amount of natural and organic DIY ingredients available! I like to make my own herbal oils a few months in advance, but in a pinch pre-made infused herbal oils are a great choice.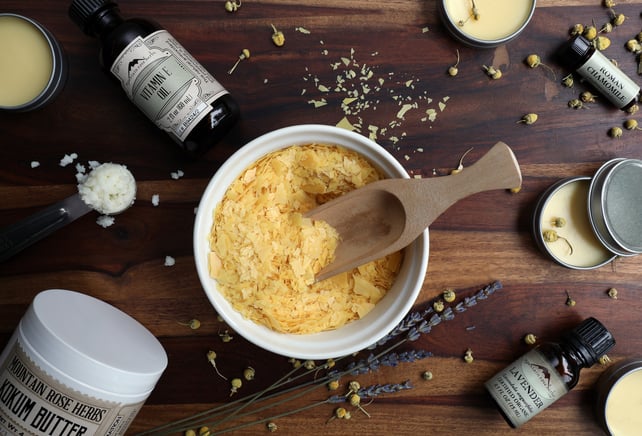 Because I prefer my salves on the harder side, I often like to use carnauba wax. This vegan wax is one of the hardest natural waxes available, and once dry it's extremely durable with a glossy finish. I have found it to be a bit brittle when used by itself, so I soften it up by combining it with natural butters for a resulting product that is firm yet pliable.
What is Carnauba Wax?
Carnauba wax is obtained from of a species of sustainably grown palm known as the "Tree of Life" or Copernica cerifera. These indigenous trees flourish in northeastern Brazil and are a different species than the palms planted purely for their oil. The wax is derived from the leaf of this tree, and harvesting is done via manual pruning once a year, allowing the tree to continue growing for decades. Mountain Rose Herbs' trusted source for this offering has provided this wax from Brazil for nearly 100 years!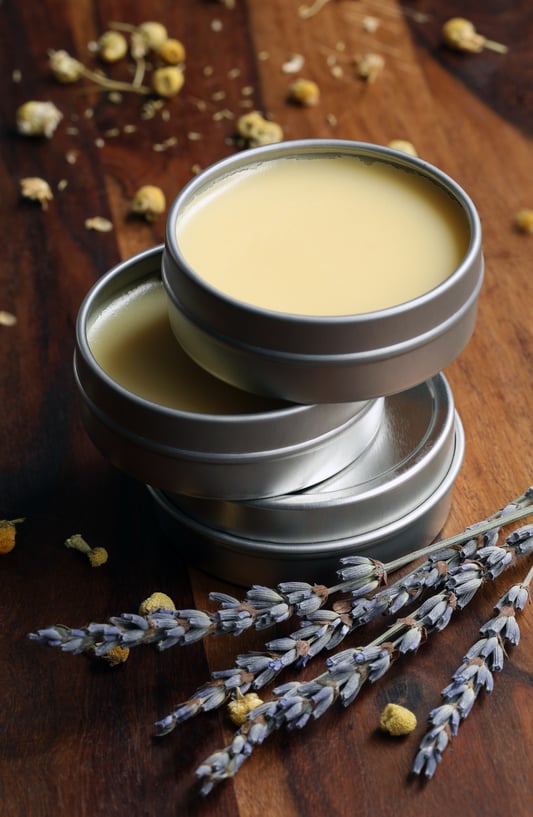 Can Carnauba Vegan Wax Be Substituted for Beeswax?
Carnauba wax can certainly be used instead of beeswax if you're looking to make other body care formulations vegan too. However, due to its hardness, it is not a 1:1 swap. Carnauba works best as a beeswax substitute when combined with plant-based butters to soften the mixture and make it more pliable. If used by itself, carnauba will make the finished product brittle and difficult to use.
Vegan Calendula Salve Recipe
This salve recipe is inspired by spring gardening and summer adventures. Soothing Calendula Herbal Oil, lavender essential oil and roman chamomile essential oil are combined with rich and luxurious butters to create a salve that helps to hydrate and soften occasionally dry or rough skin. I especially like to use this salve after a day of digging in the garden!
Ingredients
Directions
In double boiler slowly melt down the calendula oil, butters, and wax.
Prepare salve tins or jars while ingredients are melting.
Once ingredients are fully melted, remove from heat and quickly stir in vitamin E oil and essential oils.
Immediately pour mixture into jars or tins, as the product will start to set as soon as you remove it from heat.
Fully set at room temperature before using.

Pro Tips
Carnauba wax has a melting point of about 180° F (82° C), which means it can take awhile for it to melt. Rushing this process may scald the oils, so be sure to heat the mixture slowly.
Carnauba is a slow-setting wax so I like to give the salve about three days to set (with the lid off) before using it. The salve will have a shelf life of about one or two years, depending on storage conditions.
Want to Learn More About Infusing Herbal Oils?
You may also be interested in: