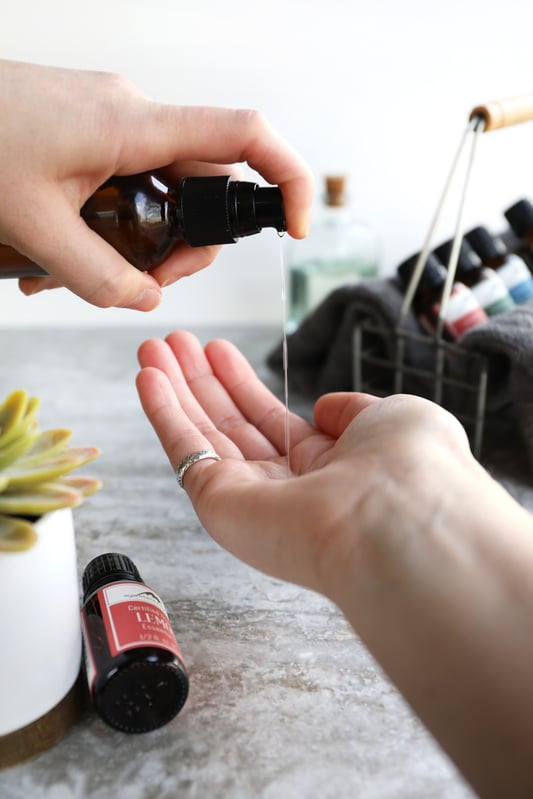 Not long ago, I had the pleasure of driving down the I-5 and back, taking detours to explore lakes and forests along the way. This road trip was planned well in advance, so I had time to prepare a few herbal luxury items, including some herb-infused witch hazel for freshening up our faces and this lovely portable hand cleanser recipe incorporating a homemade four thieves® essential oil blend. I wanted to make a hand cleaning gel that goes on easily, dries up quickly, and has a powerful botanical base. I absolutely love the combination of ingredients in the final formula! The alcohol combined with the aloe vera gel and essential oils leaves my hands soft, refreshed, and smelling wonderful.
This recipe isn't meant to replace frequent and proper hand washing with soap and water, but it is a great option for getting you through tough spots when a full hand wash isn't available.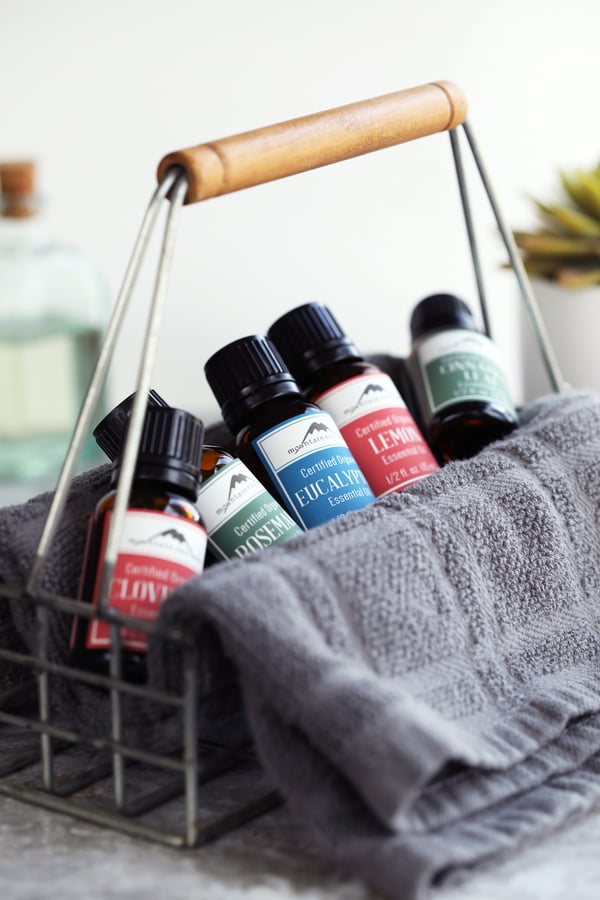 How to Make Your Own Hand Sanitizer Gel
Ingredients
Directions
Combine all essential oils in 8 oz. wide-mouth container of your choice with lid.
Add alcohol, secure lid, and shake well to mix and dissolve oils.
Add aloe vera gel, secure lid again, and shake well to mix.
If clumping occurs, throw mixture into a blender and blend until smooth.
Optional: Transfer into smaller bottles for easy portability, if desired.
Rub a small amount into hands as needed.
Want More On-the-Go Wellness Strategies?
You might also enjoy:
*It is important for this recipe to use cinnamon leaf oil instead of cinnamon bark. Cinnamon bark is much stronger than the leaf and works better as part of a diffusing blend or spray, but it can be irritating when applied topically. If making this recipe for younger folks, you might want to omit the cinnamon altogether as it is very strong. If attempting to make a recipe for toddlers or babies we highly recommend avoiding essential oils all together.
Four Thieves® is a registered trademark of Young Living Essential Oils, LC. Mountain Rose Herbs is not affiliated with Young Living Essential Oils, LC in any way.