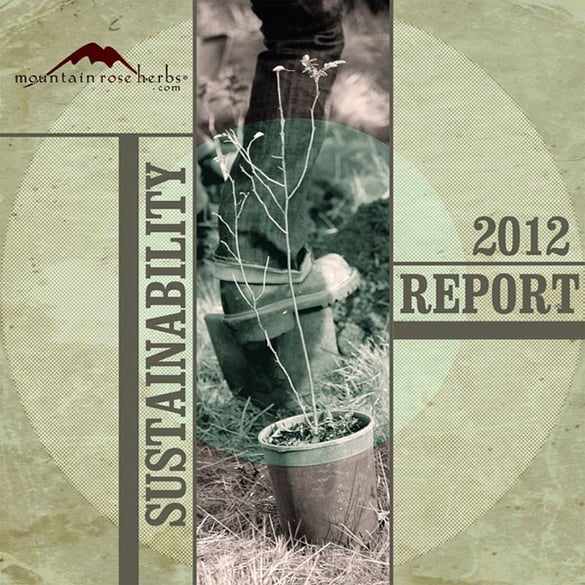 It's our great pleasure to share the 2012 Mountain Rose Herbs Sustainability Report!
This is an important tool that will help us measure and monitor our greenhouse gas emissions, water usage, employee programs, charitable giving, and many other key indicators. Throughout 2013, I worked closely with every department at Mountain Rose Herbs to gather information for our first annual report.
The project wouldn't be possible without the assistance of an inspiring team of Graduate students from the University of Oregon's Lundquist College of Business including Peter Kaupert, Tzvetan Gatchev, Pam Birkel, Alex Velasco, and Grace Chang. In June, we completed data collection and analysis, and now at long last, we are ready to debut our findings in a beautifully crafted 24 page document...
We invite you to sit back with a cup of your favorite Mountain Rose Herbs' tea and enjoy the read!