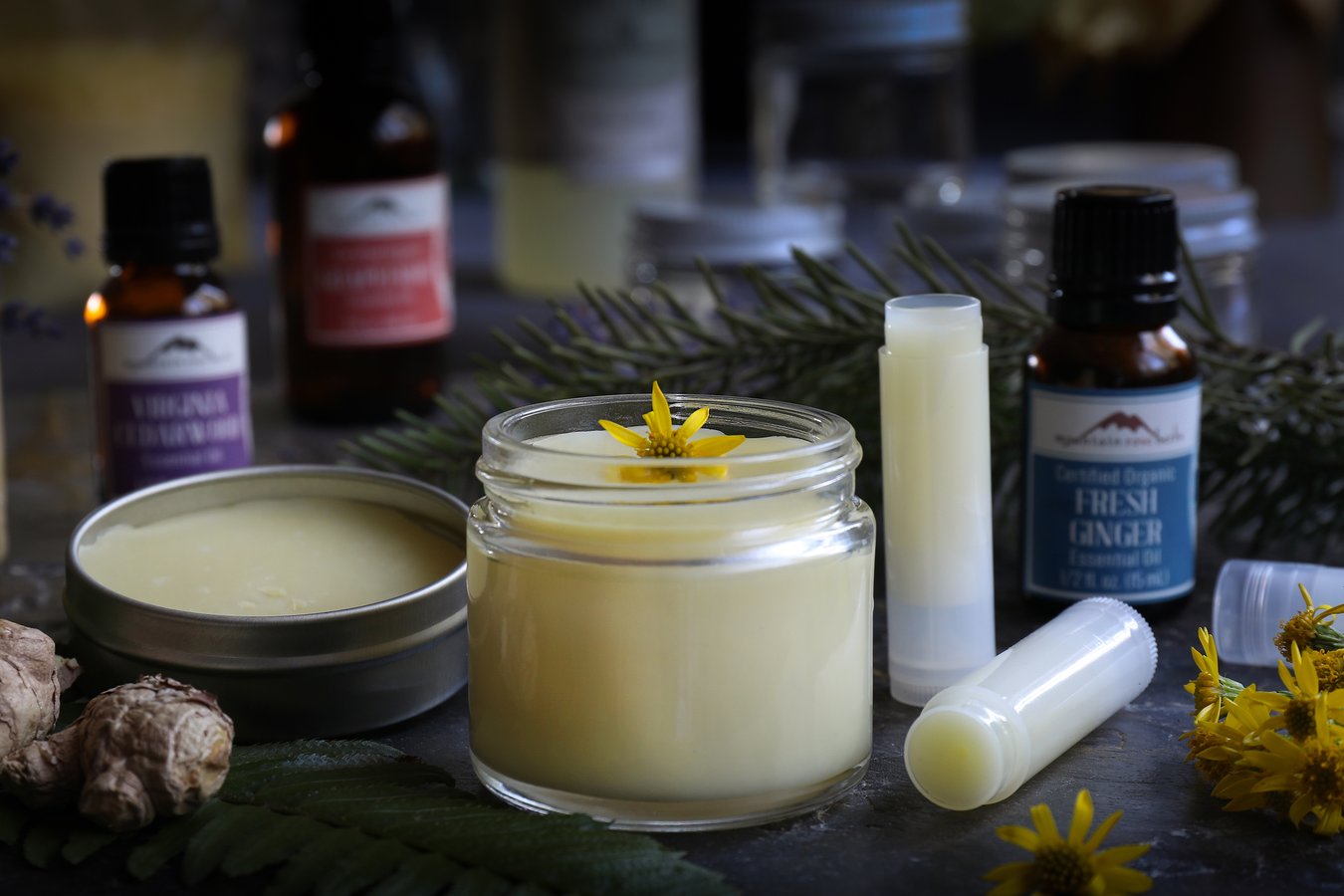 Over the years, I've noticed that many natural fragrances don't last quite as long as their chemical-laden counterparts. So, what is one to do when you don't want to compromise a natural lifestyle to achieve an enjoyable, long-lasting fragrance? In my years-long journey of creating and testing homemade skincare and aromatherapy products, I've learned that not only are solid perfumes incredibly handy, but their texture also helps them stay on the skin longer.
They are also enjoyable in that they do not leak or get messy during travel and are able to keep up with my more rugged lifestyle. One fun lifehack that I discovered is that by pouring them into previously used lip balm tubes, I get to re-use the tubes and they keep the mess off of my hands. Or for another fun gift-worthy way to present these aromatic companions, pour the mixture into small molds and then store them in a locket or other travel-worthy container.
Here are two easy solid perfume recipes to get you started, but you can also create your own aromatherapy blends to add to the base recipe provided.
How to Make Solid Perfume
Makes about 5 oz.
Base Recipe
1/2 cup organic sunflower oil
2 Tbsp. beeswax pastilles (or about .6 ounces by weight)
1/4 tsp. vitamin E oil
About 80-120 drops essential oil(s) of choice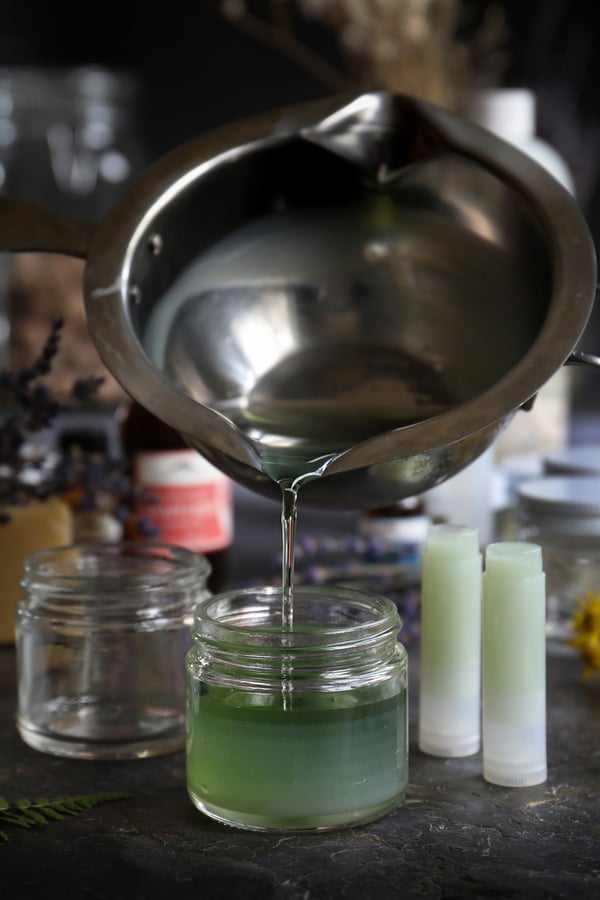 Soothing Aroma
Okay, I know this isn't a DIY blend, but my philosophy is if it's not broken, don't fix it! The Mountain Rose Herbs calming blend is simply divine and imparts a lovely blue hue! Made in our kitchens, this perfect fusion of lavender, clary sage, tangerine, vetiver, ylang ylang, and blue tansy essential oils is soothing to all of the senses.

Revitalizing Solid Perfume Aroma Blend
Ingredients
Directions
In a double boiler, melt the beeswax pastilles into your carrier oil mix.
Once completely melted, remove from heat and allow to cool for a few minutes.
Add essential oils and vitamin E oil.
Stir and pour into containers. You can also find beautiful lockets at thrift stores to use instead of tins, just be sure to sterilize them first. These make sweet gifts and are fun to wear!
Allow to cool on a safe shelf, away from pets and children.
To use, apply a bit to your neck or wrists for an aromatherapy boost anywhere you go.
Pro Tips
You'll notice that the essential oil dilution is a bit higher than usual. With perfume recipes, it's generally okay to use a higher percentage of essential oil. This is because you use less of it at any given time. If you have more sensitive skin, you can start will less essential oil to see how your skin reacts.
Keep in mind that the warmth of your body will amplify the aroma a bit. The smell from container may not smell as strongly as it will on.
Want more handy on-the-go DIY recipes?
You may also enjoy: