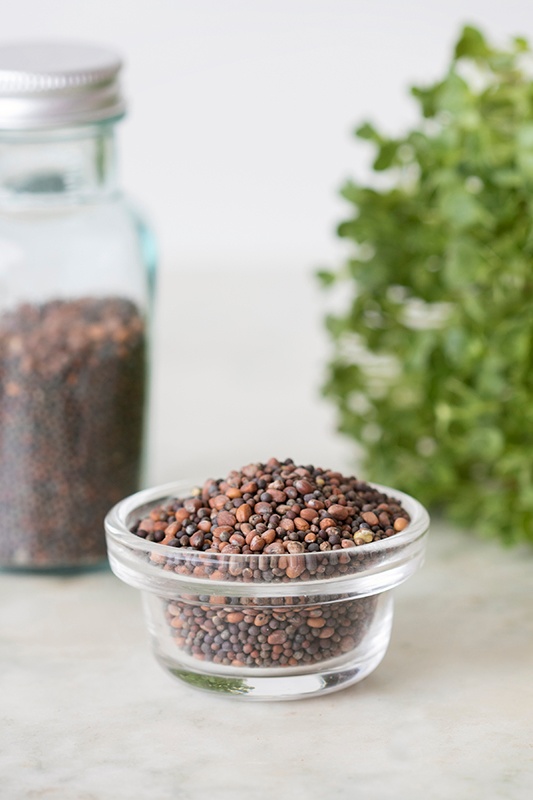 We just love eating sprouts during the warm summer months! Recently, we introduced our Leafy Sprouting Seed Blend to make it easier for you to eat your microgreens. This blend was such a hit that we wanted to try our hand at another mix. We are happy to introduce our new Spicy Sprouting Seed Blend!
This blend will awaken your taste buds with a spicy sensation. Our delicious blend of organic sprouting seeds is filled with the robust flavor of radish, mustard and broccoli sprouts. We've been adding these to salads fresh from our garden, sandwiches, smoothies, and even pizza! This blend is easy to grow at home, and will provide you with a quick way to add additional nutrients, enzymes, and protein to your diet. Learn how to sprout here!
Visit our online shop to find more sprouts and our favorite sprouting supplies listed in kitchen tools.