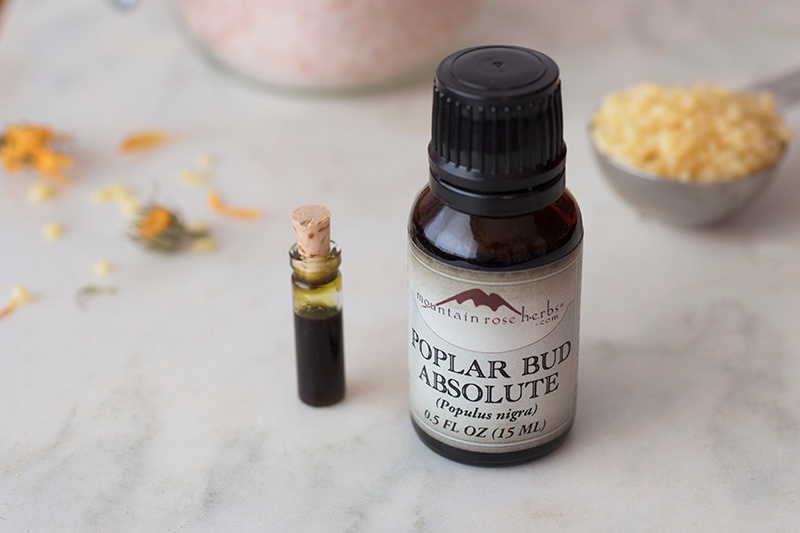 We are so pleased to introduce our luxurious Poplar Bud Absolute to our array of essential oils and absolutes.
Poplar Bud Absolute is a rich, dark oil with balsamic undertones and heavy vanilla-honey top notes. This lovely oil will impart a resinous and tenacious aroma to your favorite blends. Poplar Bud Absolute brings warmth and comfort at first sniff. It is a wonderful fixative for forest notes, and creates a subtle base for floral blends without overpowering their delicate scents. This fabulous oil blends well with needle oils such as Black Spruce, Western Red Cedar, and Douglas Fir, sour citrus oils such as Grapefruit, Lime, or Lemon, or floral oils like Rose, Geranium, and Roman Chamomile.
Please click here to visit our online shop and browse our comprehensive selection of essential oils.