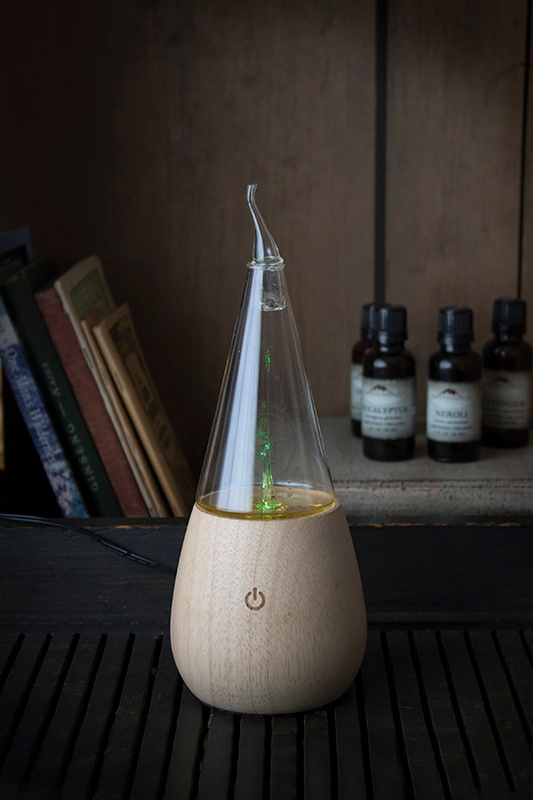 Check out this nebulizer that just arrived in our shop!
This regal nebulizer features a solid hardwood base topped with hand-blown glass. It is truly as elegant as it is functional, allowing you to enjoy the benefits of pure essential oils in style.
This nebulizer utilizes negative ion diffusing technology, has two speeds, and an optional color changing light that follows the diffusion cycle. Featuring a high and a low setting, it runs on a two minutes on/one minute off cycle that continues for two hours and then shuts off automatically. The removable glass top makes this nebulizer quite easy to refill, and will easily fill a 400 square foot room with aromatherapeutic bliss!