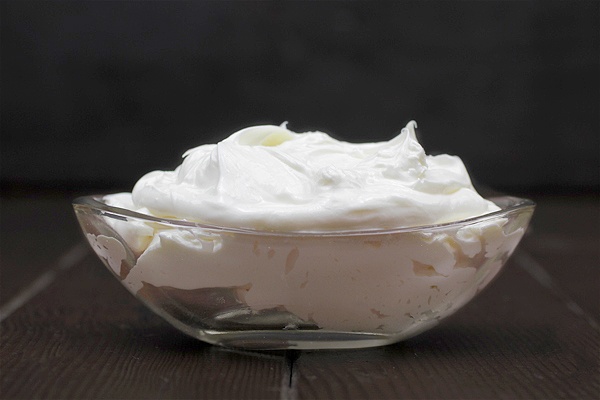 I'll be the first to admit that I've been a little timid about making a
lotion
or a
cream
on my own. While I'm a big fan of
facial serums
for moisturizing my face and maintaining healthy hair, there is something so luxurious about a fluffy, buttery, moisturizing spread of organic carrier oils and essential oils that I just had to try it!
The main difference between most body butter recipes and general cream and lotion recipes is that body butters are composed of mostly (often all, as in this recipe) carrier oils and butters - rather than the addition of an
aqueous ingredient like
water, hydrosols, aloe vera gel, etc. This makes body butters great for dry skin, as they instantly coat the skin and create a protective barrier between you and the elements.
If there's one season that makes me take extra notice of my skin, it's spring. Just after the long winter, when the weather begins to warm up and the light shines for more than a sliver of the day, I can really see and feel how I've neglected my skin under long sleeves and sweaters for months. If you're looking for a super moisturizing recipe to get your skin ready for all of those warm outdoor adventures to come, this is the one to try!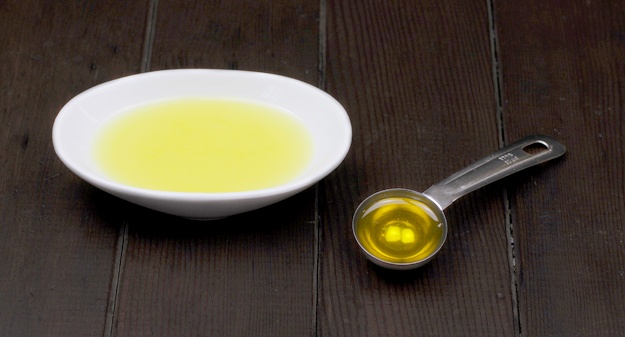 Shea Nut Oil: Shea nut oil is great for protecting against harsh weather conditions where a mild barrier against the elements is desired. Shea nut oil comes from cold pressing the nut of the shea tree during shea butter production, where the pressing of the seeds produces a fractionated oil. Shea nut oil lends a smooth and moisturized feel and brings many benefits for dry skin, and general irritations.
Mango Butter: Mango butter is also great for protecting, moisturizing, smoothing, and softening the skin. This butter has natural emollient properties. The look and feel of this butter is similar to cocoa and shea butters, which could be used as well.
Pomegranate Seed Oil: A relatively stable oil, organic pomegranate seed oil is wonderfully viscous, rich, and offers beneficial nutrients to the skin. This prized oil is luxurious and deeply penetrating, made from cold-pressed organic seeds of pomegranate fruit. It takes over 200 pounds of fresh pomegranate seeds to produce just one pound of pomegranate seed oil, so only a small amount is needed within formulas.
This recipe results in a delicately scented body butter for those who prefer more of a fragrance free product. If you want more of a sandalwood aroma, feel free to add a couple of drops of our organic sandalwood essential oil. You can also play with creating your own custom scent using one or a blend of essential oils. Learn how to make a blend here!
Tropical Paradise Body Butter Recipe
Ingredients
Yields roughly 8 oz of whipped body butter
Directions
Place shea nut oil, mango butter, and pomegranate seed oil into the top of a double boiler (a pyrex measuring bowl sitting above a pot of simmering water).
Heat on medium and stir until all butters are melted together, leaving no chunks of butter behind.
Once melted, turn off heat and add in aroma oil or essential oil, and vitamin E oil.
Place bowl in refrigerator and wait until it starts thickening, about 20-40 minutes.
Using a hand held mixer, whip up your oils and butters until you reach a nice consistency. (It's ok if you tried this too soon in the cooling/thickening process, just put it back in the refrigerator if it doesn't fluff up as desired. It will be very apparent once you find the sweet spot to whip up a perfect butter.)
Once fluffy, scoop your whipped butter into containers, or place body butter in plastic bag, clip the corner, and squeeze into container of choice. You can find a number of different containers that will hold your body butter perfectly HERE.
Looking for more body butter recipes?
You may also enjoy: