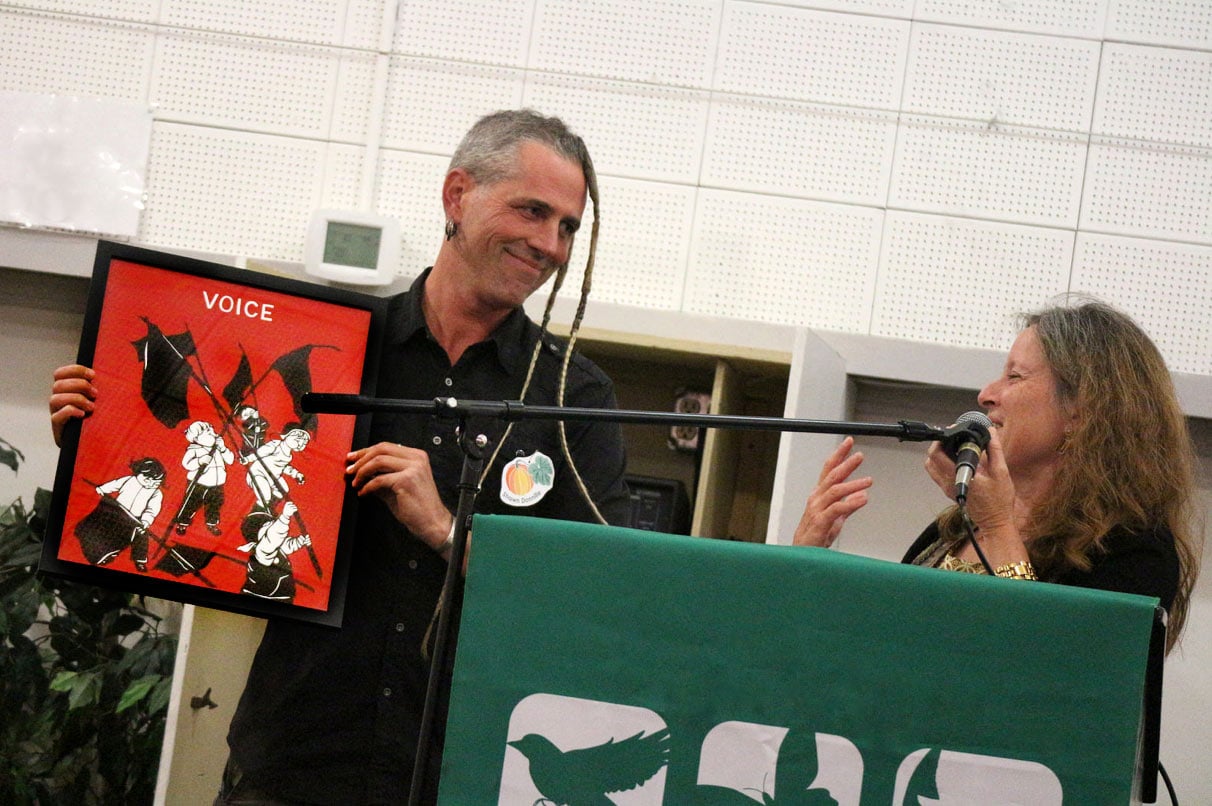 Woo hoo! What an honor!
Shawn Donnille, vice-president and co-owner of Mountain Rose Herbs, received a Rachel Carson Award for Healthy Wildlife & Water from the Northwest Center for Alternatives to Pesticides (NCAP). Our hardworking friends at NCAP hosted the Healthy Harvest Celebration in Eugene, Oregon in early October where they presented the Rachel Carson Awards. We enjoyed an organic, locally-sourced, vegetarian meal while grooving to jazz tunes from local musicians, and celebrating our community commitment to sustainability.
NCAP says, "Shawn exemplifies outstanding leadership qualities in the organic industry. He led Mountain Rose Herbs in eradicating conventionally-grown products from its product line and going entirely organic. This was the first time such a commitment had been made in the herbal industry."
NCAP joined Shawn on his 60-acre farm in rural Oregon to film the work he's done to clean up streams and waterways on his property that feed into the larger network of rivers in the Willamette Valley. Shawn understands that everything is connected and the chemicals and pesticides we put on our land end up in our water supply and the food we eat.
Watch NCAP's short film...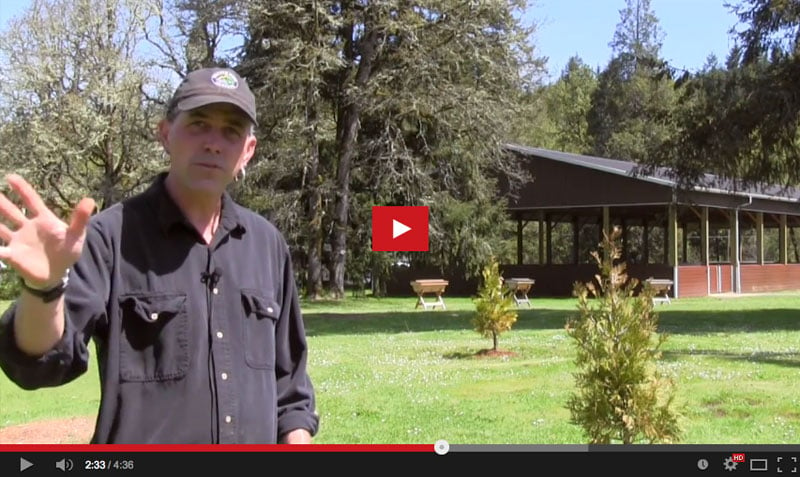 NCAP works to protect community and environmental health and inspire the use of ecologically sound solutions to reduce the use of pesticides. Mountain Rose relies on organizations like NCAP to provide alternatives to toxic pesticides for farming, land care, wildlife, and water resources.
Congratulations to Shawn for winning the Rachel Carson Award for Healthy Wildlife & Water!
And big thanks to the other awardees this year for their dedication to ending pesticide use!
Healthy Food & Farms Program Awardees: Fred and Judy Brossy, Organic Farmers in Idaho
Healthy People & Communities Awardee: Maralyn Chase, Senator and Pesticide-free Schools' Advocate in Washington
Learn more about Mountain Rose Herbs' sustainability initiatives!