This blog was originally published in 2012. Because it's so popular, we decided to update it for you. Enjoy!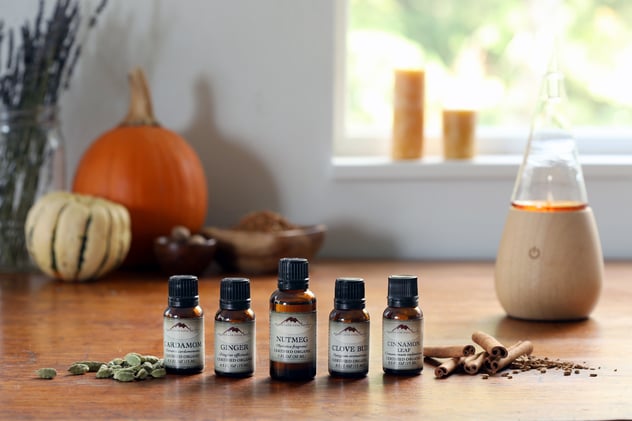 It's the time of year where pumpkin spice scents and flavors are popping up everywhere. Instead of reaching for a candle or room spray that's chock full of synthetic fragrances, try making your own diffuser blend with certified organic essential oils to bring those familiar pie-inspired smells into your space!
Diffusing essential oils is a simple and effective way to fill a room with your favorite seasonal scent, especially if you don't have time to bake a fresh pie. A classic blend for this time of year features organic cinnamon and nutmeg essential oil, which brings back warm feelings and memories. This blend will not only fill your room with spicy goodness, it will also freshen the air while bringing a smile to your face.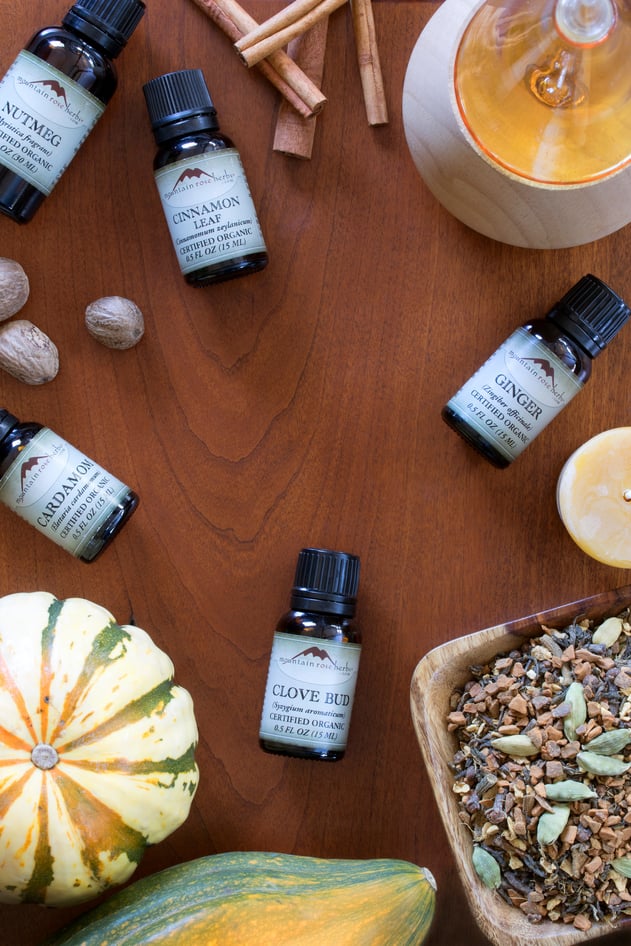 Pumpkin Spice Essential Oil & Diffuser Blend
Ingredients:
Directions:
Add all essential oils to a glass bottle.
One 1/4 oz. bottle will hold this blend perfectly.
Screw cap on tightly and gently roll the bottle in your hands to blend the oils. Do not shake!
Follow the use directions of your favorite essential oil diffuser

.

Most will use 5-6 drops of your blend. We love the stylish Nebulizer with Wooden Base.
Want More Pumpkin Spice in Your Life?