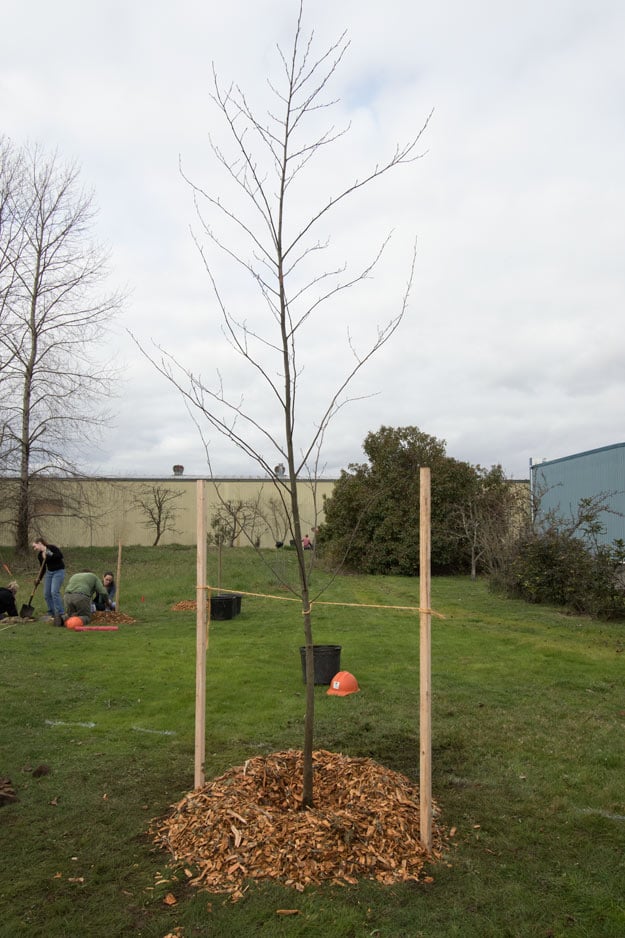 Last month we got our hands dirty outside the Mountain Rose Herbs' facility in Eugene! We planted 19 native tree species including Valley Ponderosa Pine, White Alder, and California Black Oak around the retention pond which filters 100% of stormwater runoff on site. As the trees take root and canopies grow, they serve to sequester carbon, expand the riparian area, create habitat for numerous species, and provide shade for employees relaxing or eating lunch outside.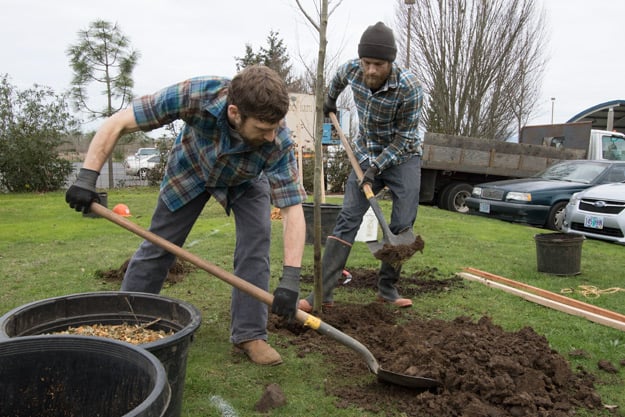 A crew of Mountain Rose folks from customer service, herb production, shipping, and members of the company's GreenTeam came out to lend a hand and soak up some unusual February sun! This is one of 6 restoration projects we have planned this year through the Mountain Rose River Project. Employees get 3 days of paid time for volunteering not just on river projects but with any non-profit organization or state agency they choose. It's one way that we encourage folks to give back to our community.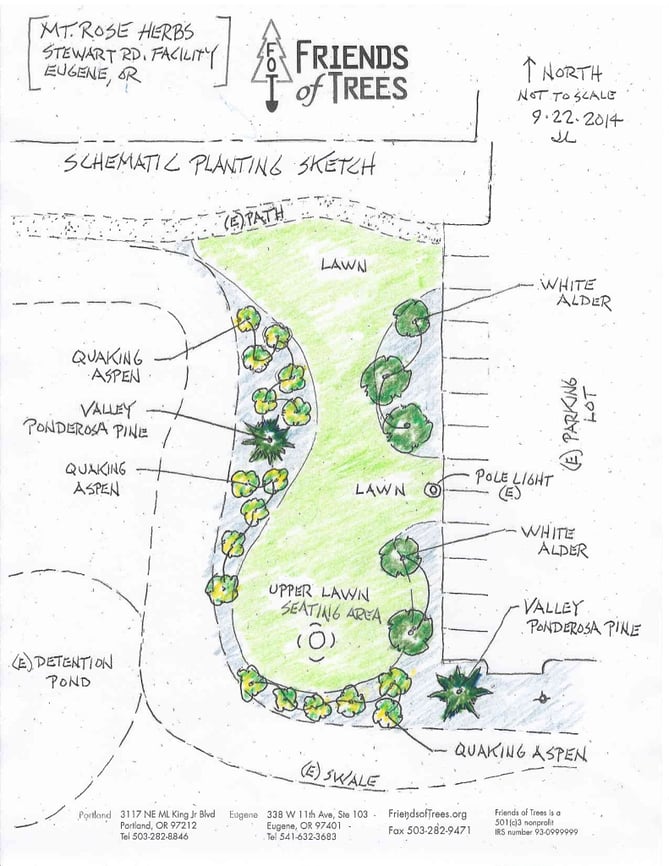 We completed this project as part of our Salmon-Safe certification. Salmon-Safe has to do with responsible landscape management and protecting the habitat of this iconic, keystone species.
We couldn't have done the planting without our partners: Friends of Trees, the Long Tom Watershed Council, and our Oregon Tilth accredited organic landscaper, Holde Fink of Native and Urban Gardens. Thank you!
Stay tuned for more about employee volunteer projects and the installation of our very own rain garden!