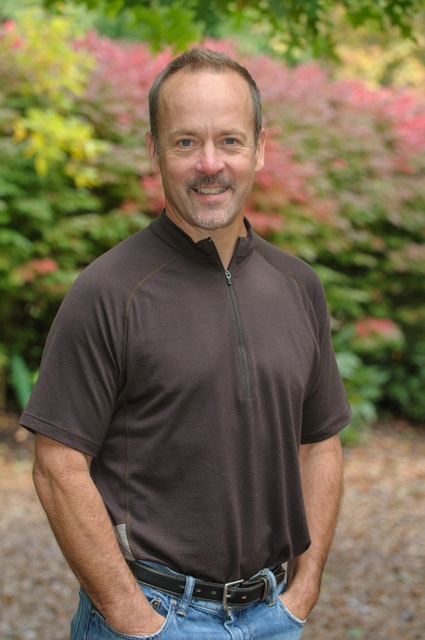 This guest post comes to us from attorney Peter M. K. Frost who leads the Western Environmental Law Center's efforts to protect and restore wild salmon and steelhead! Frost was raised in Oregon, graduated from Stanford University, and earned his J.D. from the University of Oregon School of Law, where he was editor of the Oregon Law Review. For more than two decades, he has represented local angling groups and national nonprofit organizations in court to restore wild salmon and steelhead runs. From 1992 to 1999, Frost was an attorney for and directed the Western Regional Office of the National Wildlife Federation. In 2000, he received the David Brower Lifetime Achievement Award for Environmental Litigation.
"Salmon ran in runs so thick you couldn't see the bottoms of rivers, so thick people were afraid to put their boats in for fear they would capsize, so thick they would keep people awake at night with the slapping of their tails against the water, so thick you could hear the runs for miles before you could see them." —Derrick Jensen
The scene described above—of a West Coast river teeming with wild salmon—was once commonplace.
But now, everything has changed.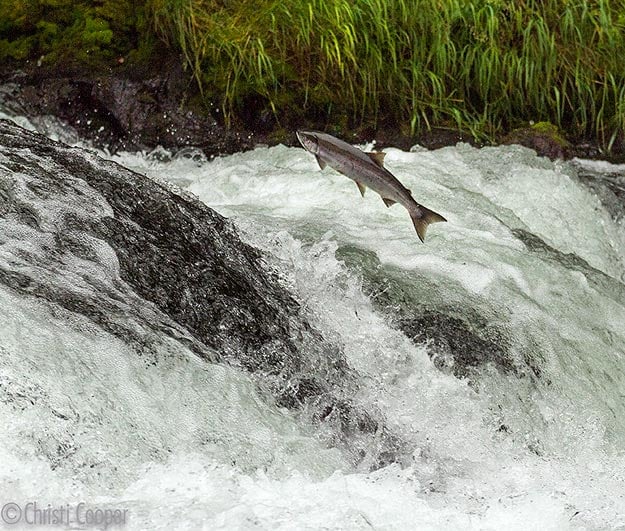 Our wild salmon and steelhead runs have been and continue to be seriously threatened by the "four H's": degraded habitat, hydroelectric dams, harvest of depleted stocks, and hatcheries. Most wild salmon and steelhead runs are at a fraction of historic levels. Many runs are now less than 10 percent of historical numbers, and hatchery fish—not wild fish—dominate these diminished runs.
Of the four H's, hatcheries have received only recent attention, yet they can harm struggling wild salmon and steelhead runs. Within the last decade, a consensus among fisheries biologists is that hatchery fish can prey on, out-compete, or interbreed with wild fish, further diminishing their numbers.
To address hatcheries, the nonprofit group I work for, the Western Environmental Law Center, is litigating to reform hatchery operations on rivers in California and Oregon. We are focusing on hatchery operations where genetically significant runs of wild salmon and steelhead exist, and there is still a chance to recover them.
We are working to reform hatcheries on the Mad and Trinity rivers in California, and the Sandy and McKenzie rivers in Oregon. We are also researching hatchery operations on other Western rivers that likely should be reformed.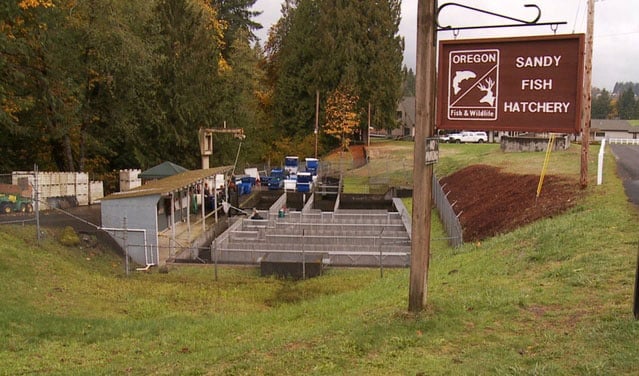 Reforming salmon and steelhead hatcheries in the West will not be easy and we have hard work ahead of us, as legal battles may continue for years. That's why we are honored to partner with Mountain Rose Herbs—a company truly dedicated to protecting the West's natural heritage. The first Salmon-Safe Certified business in Eugene, Mountain Rose Herbs' support of our hatchery reform work helps allow us to use the power of the law to work to preserve wild salmon and steelhead. As a nonprofit group, we rely on contributions from individuals, charitable foundations, and business partners such as Mountain Rose Herbs to fulfill our mission of protecting the West's wildlife and wild lands.
With the support of Mountain Rose Herbs, we will continue to work to protect wild salmon and steelhead so that one day we may again witness healthy runs of wild fish rushing through our Western rivers.
Founded in 1993, the Western Environmental Law Center is a nonprofit, public-interest environmental law firm that uses the power of the law to safeguard the wildlife, wildlands, and communities of the American West.