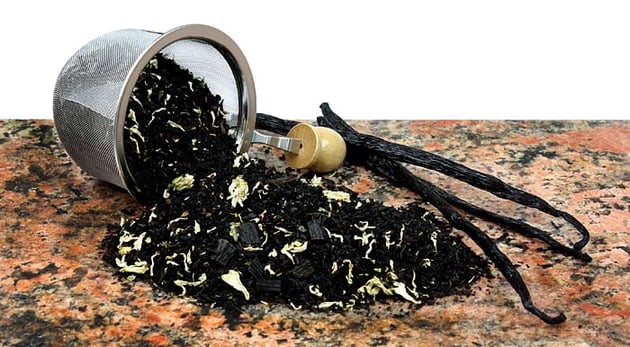 Oooh! We have a new addition to our line of organic loose-leaf black teas that is truly intoxicating...
Our new organic Vanilla Black Tea is expertly handcrafted with our organic fair trade Assam tea from India, organic chrysanthemum flowers, gorgeous chunks of organic fair trade vanilla beans, and just a touch of organic vanilla flavoring. The crisp aroma and deeply floral flavor of this caffeinated tea is pure vanilla bliss. We're so excited to debut it!
Visit our website to see our full line of loose-leaf black teas as well as many wonderful tools for your tea brewing needs.